Most of the time when men think about updating or simply changing their look, they think about clothes and shoes. But it goes beyond that and can include your hair too. Check out the latest updates in hair cuts from Urban Gents David Beckham and Zac Efron.
Zac attends the 2011 People's Choice Awards.

Zac Efron is consistently switching up his hair cut, and I love it. He hands down does one of the best job of stylishly changing up his hair compared to other famous celebs with his hair type. Zac's new hairstyle is a simple, clean tapered/crew cut, which is very different from his last cut. I wonder if he's playing in an army movie or something? That would possibly explain the total opposite new look.
Zac's mid to end of 2010 hair cut. This was one of my favorite looks from him… with the full beard and mustache — it was very masculine, but in a more polished than scruffy way (which I liked). I honestly thought he would keep this look all winter.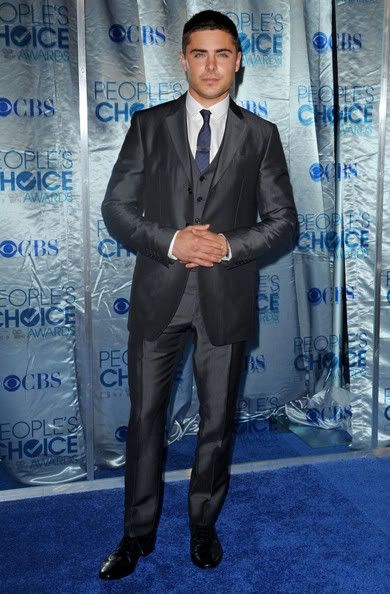 The new cut is very Matt Damon-like, huh?
—-
David sports his new hair cut as he watches the Detroit Pistons vs Los Angeles Lakers game at the Staples Center

Though we all love the style of David Beckham, I just can't get with his latest hairstyle. The part in the middle with medium length hair on the sides… idk, it doesn't suit him.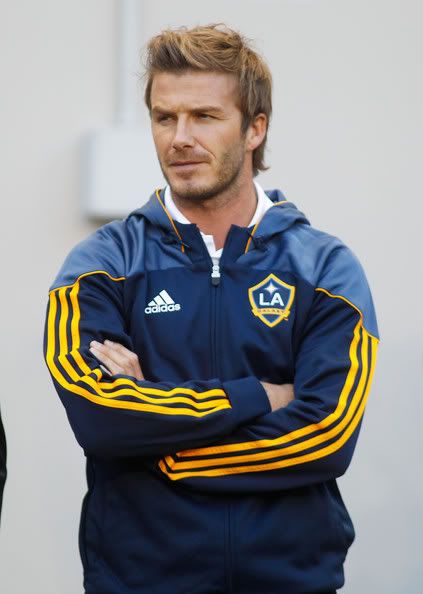 The usual David Beckham cut (the one he had for over a year, 2009-2010). This has become a common stylish haircut option for famous entertainers.
The more I look at it, the more it sooorta grows on me. But I just feel like the hairstyle takes away from his look. I guess it's very surfer/California like…. which goes along with him being in Cali. There's also this sorta of satiric English gentleman type thing about it too, and I guess that's the part that is throwing me off.
More Photos Below –> CONTINUE READING MORE >>>
Today is another grooming & basics day. Phillip's Sonicare is giving away 2 of their top of the line cleaning systems (it's way more than just a toothebrush) ($189.99) and Equman is giving away a complete set of luxury precision underwear (undershirts are $100 a pop).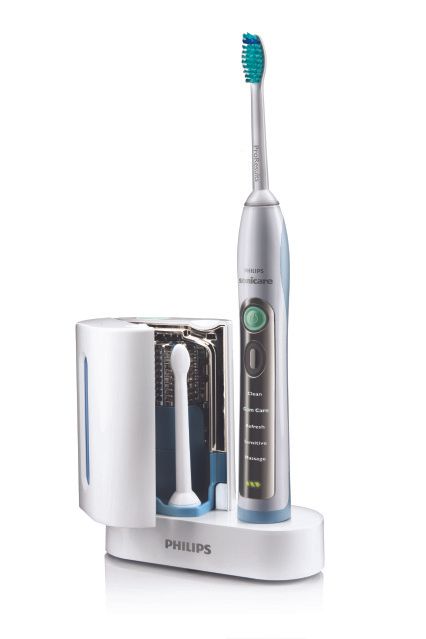 We've discussed the importance of one's grill several times before, and we've offered a few solutions. Today we're offering the Maserati of at-home dental care — Sonicare FlexCare+.
It does everything from whitening your smile (in just two weeks) to making your breath fresh as… as… our Urban Gent Pinbacks 😉
Random Facts:
· Bad breath and yellow teeth are the biggest turn-offs on a first date, even more than baldness and acne
· The majority of Americans say that a smile is the first characteristic they notice when meeting someone new.
Learn more and purchase Sonicare, here.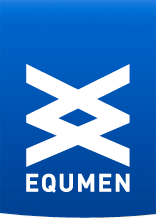 From heavy weight boxing champions to NFL players to professional golfers Equmen is being worn but all who not only want high quality underwear, but underwear that will enhance the body and physical performance. Equmen lowers back pain, improves posture, provides balance and better circulation, and provides temperature control with its technically advanced fabric.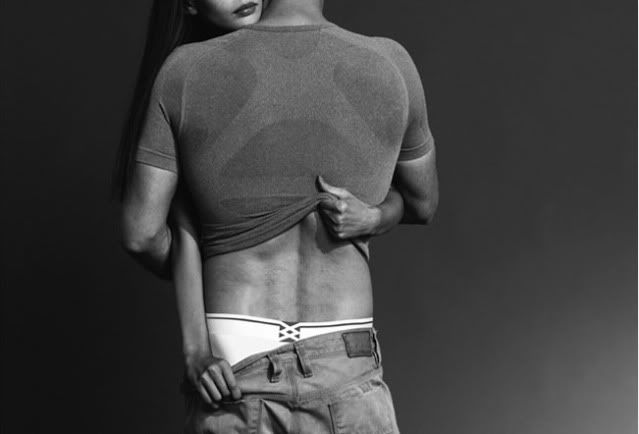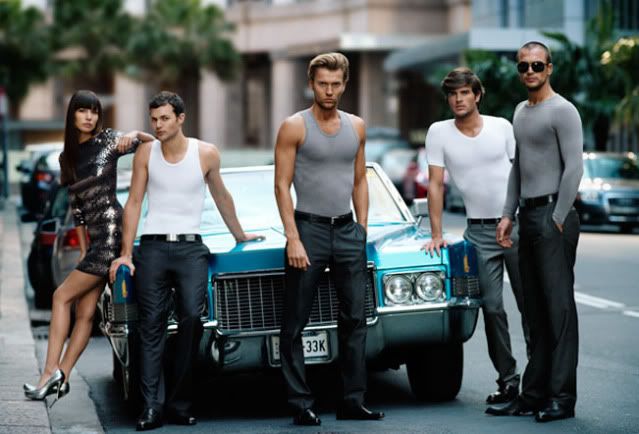 Learn more and Purchase, here.
3 readers will be chosen today. To win you must comment on this post, comment on our Facebook, and/or re-tweet on Twitter. Link to us on your Facebook/Twitter pages, and tell all your friends and associates. The Sonicare FlexCare+ is actually sold out almost everywhere these days, so to get your hands on one is a really good look. Good Luck!

Prepare for our Ultimate Holiday Giveaway that includes sooooo much good stuff, probably too much good stuff.
More information on a survey taken about oral health below:
CONTINUE READING MORE >>>
Today we have two great traditional luxury giveaways
by Scott James and Otis Batterbee.
Otis Batterbee London specializes in luxury gifts and grooming accessories. They have everything from traditional gentlemen eye mask to cufflinks and pocket squares. Otis Batterbee is giving away one of their popular luxury gift sets ($164). (Travel Eye Mask, Medium Classic Envelope, Small Classic Envelope, 'To Sleep' luxury pillow spray)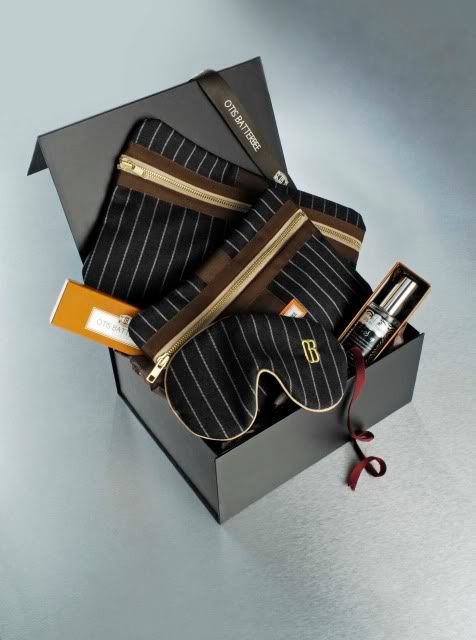 Shop more Otis Batterbee, here.
Several years ago, while traveling abroad, Scott James Kuhlman noticed that the great apparel makers of Europe were taking a small-batch, high quality, great value approach to style. He noticed their great attention to fit and details, such as the light wash which gave a slight patina to every garment. Recognizing that this wasn't as prominent in America, Scott James decided to make it his life's calling to bring a new, unique American take on this European concept, while using the finest European fabrics.
Scott James is giving away two sets (one today and one next week) of clothing that consists of: 100% cashmere sweater ($300), spread collar gingham shirt ($100), and matching pocket square ($50).
Visit Scott James' flagship store in Boston and/or shop Scott James online, Here.
Scott James twitter and facebook.

2 readers will be chosen today. To win you must comment on this post, comment on our Facebook, and/or re-tweet on Twitter. Link to us on your Facebook/Twitter pages, tell all your friends and associates, and tweet /facebook your heart out.
Let us know your 1st and 2nd choice.
Otis Batterbee Inspiration.
Today our giveaway focuses on the essentials– the real essentials.
Grooming and underwear.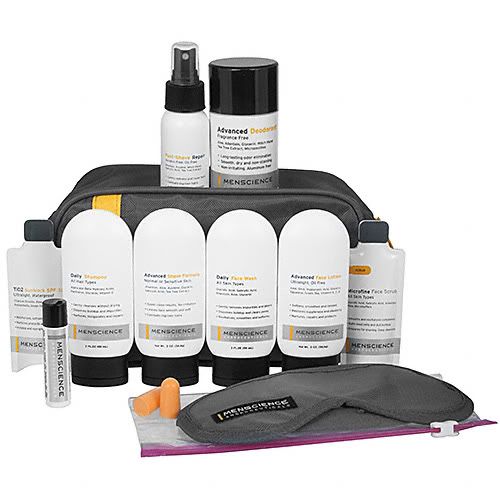 MenScience, we love them, their microfine face scrub rocks. So we're giving away 3 MenScience Travel Kits
. These kits truly have everything you need, especially for those who are always on the go. Each kit comes with: Advanced Shave Formula, Daily Face Wash, Advanced Face Lotion, Post-Shave Repair, Daily Shampoo, Advanced Deodorant, Advanced Lip Protection, Night Sleep Mask, Advanced Ear Plugs, and Personal Travel Bag.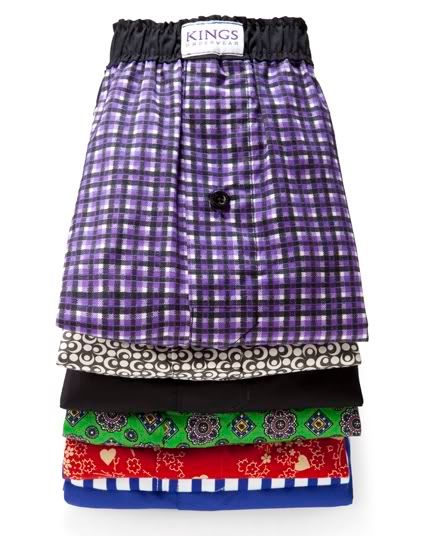 Kings Underwear. Their focus is on creating supreme undergarments that are better than the rest, they're known in some circles as the "Victoria Secrets for men". All the items are made with comfort, fit, and masculinity in mind. Oh, and did I mention they're made in the good ole USA? Well, they are. Our personal review of their new line of underwear is coming soon, so be on the look out for that, but for now we're going to giveaway a premium package of Kings boxers, socks, and t-shirts… so maybe you can help us review them too.
Kings Underwear Premium Package: any 3 underwear, any 3 premium business socks, 2 pack of under-shirts (any style).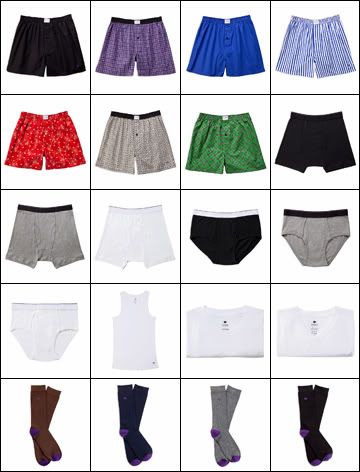 So to re-cap, today's Urban Gentleman Holiday Giveaway:
– One MenScience Travel Kit will be given on facebook, one on twitter, and one right here, at your Urban Gentleman home.
– One lucky person will be chosen to win the a premium package of Kings Underwear. Just comment below.
Alrighty, get your tweet and comment on.