The Urban Gent x H&M

We never got a chance to announce it, but earlier this summer H&M asked us to contribute to their style guide, here's the feature (it was up on their website August/September):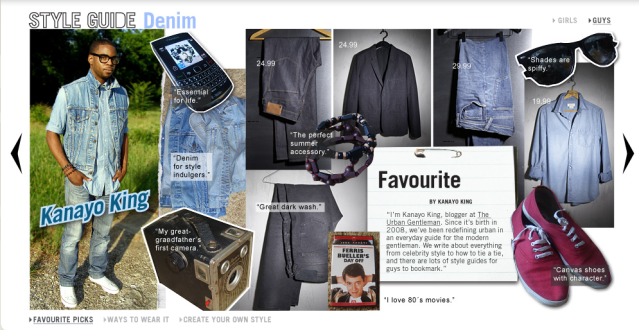 Pretty cool, right? Thanks for the feature H&M! When building one's wardrobe on a budget, H&M is a great store to shop at to find the latest trends, visit them
here
.
H&M x The Urban Gentleman 2010 Style Guide featuring Kanayo King
I've recently become an avid reader of your blog and I appreciate all of your tips, caveats, and suggestions regarding men's fashion and style. With that said, I was wondering if you could opine on color theory with respect to fashion/putting outfits together. I have a hard time coordinating (as opposed to matching) colors and patterns (What should I wear my baby blue Dunks with? (or) What can I wear with a fire red pique polo?). At the end of the day I just end up looking like a monochrome. Help! lol.
Answer:
Thanks for reading the blog! Okay, so you have an issue with coordinating and matching colors– there are many things you can do to overcome that minor glitch:
1. Match/coordinate 2 colors at a time- one neutral (navy, black, khaki, brown, gray, white) and one color- yellow, blue, red, orange etc.
2. Fashion and art coincide and there are certain colors in art that "match" or "belong together"- purple and yellow, green and red, blue and orange- those are complementary colors. You can wear different shades and tints of those colors together.
3. Then remember that there are color families like brights, emeralds/jewel-tones, pastels. For example, all pastel easter egg type colors will coordinate because they have the same light tone. Colors like burgundy, hunter green, navy, plum purple, burnt orange, and deep gold (aka old gold) will coordinate well, as will basic crayon-box colors- red, green, blue, yellow.
4. There are also colors that coordinate or go together because they represent a certain season or country and we see them over and over again: red, white, and blue -or- yellow, black, and green -or- red, green, and black -0r- purple, silver, and black -0r- burgundy, white, and heather grey… there are a plethora of these combinations.
With keeping all of that in mind, you will more easily be able to match patterns and designs. For example, if you have a hunter green striped button up- you can pair that with dark khaki pants (neutral) and a navy or burgundy cardigan (same deep color family) -or- you could pair it with navy trousers and a plum or old gold cardigan… and with this color family brown accessories opposed to black usually look best… so brown loafers, brown belt. These are often the colors traditional, old-english, ivy type designers use.
Another technique to keeping your colors cohesive and stylish is by adding a splash of color (sometimes opposing color) to a neutral or one shade palette. For example, if you're wearing black and white you'll add a splash of red, sherbet orange, hunter green, or whatever color you like -or- if you're wearing all red you can wear one yellow piece.
You can also do this with patterns- if you're wearing a navy plaid shirt and navy pants you can add an electric purple sweater, or shoes, or bag… This can also be used for shades/tints/tones- if you're wearing all jewel-tone colors- turquoise, emerald purple, etc then you could wear one pastel piece.
All in all go with the colors that feel right. Color evokes a particular mood and its always good to pair the same moods together. If you're wearing a happy yellow, pair it with a happy blue and happy green. If you're a bit shy of colors then follow the sapuer rules of 3 principle– never match more than 3 colors at a time… I think that's a good rule for everyone because few people are able to successfully match more than 3 or 4 colors.
So baby blue dunks or fire red pique polo?
– Baby blue dunks with rugged stonewash jeans, and a light yellow polo or a graphic tee that has yellow and baby blue.
-Fire red pique polo with purple baggy skinny jeans, and shoes that have some red or purple in them -or- if you're more fashionable then wear a pair of blue high-tops that match in tone.
You just have to try out different color combinations- look at them in the mirror and see what you like. Also watch the men's runway shows and see how designers pair colors.
And don't worry about looking too monochromatic this season because its in

Here are a few photos:

here i've paired a plaid shirt with purple jeans.
The shirt consists of two main colors- red and blue. when you mix red and blue what color do you get? purple. This is an easy technique to use to coordinate colors- white, black, and gray -or- yellow, blue, and green -or- blue, white, and light blue, etc etc.
etro spring 2010
If you need help matching patterns, textures, and colors- just go through Etro's past collections. No one coordinates patterns like Etro.… so many colors, and styles you'll learn alot by just spending a few hours browsing their collections: 2005-2010. Their color and pattern palette is very bold, so you may not agree with the looks they create- it may be too overwhelming for some you, but look past that and focus on the coloring- it's quite beautiful.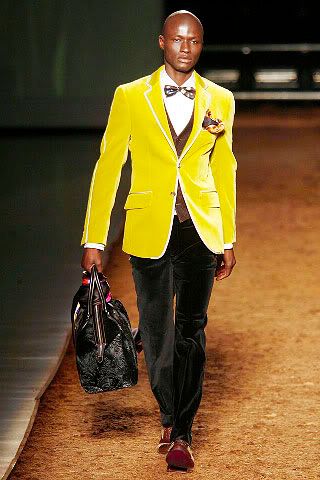 etro fall 2008
For a more traditional color palette, look through Ralph Lauren's past collections.
Also check out the Local Urban Gentlemen- they do a superb job at coordinating.
And here's a few more photos I pulled from the Urban Gentleman archives: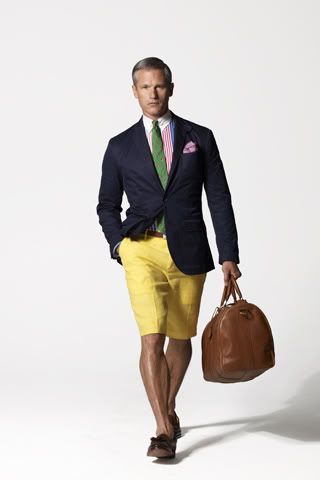 his color palette is basically gold, white, black (= gray)
then he adds splashes of colors with the blue shoe string
and purple croc murse.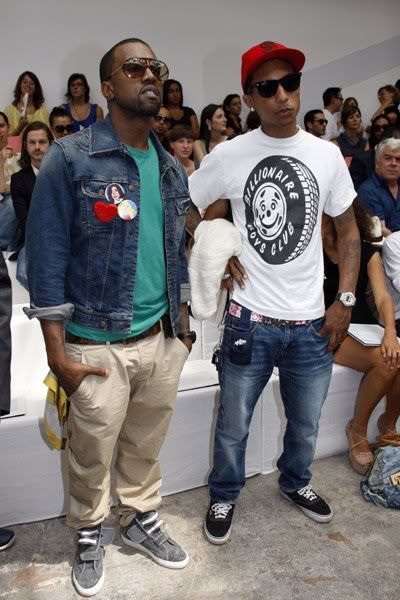 this picture isn't the best to show for an example, but its good enough.
pharrell-
note his basic coloring, then pops of color with the red hat and belt.
kanye-
he's working with a nice color palette- mixing neutrals- gray, khaki, and jean, then a pop of color with the green. he wears brown accessories- belt and shades.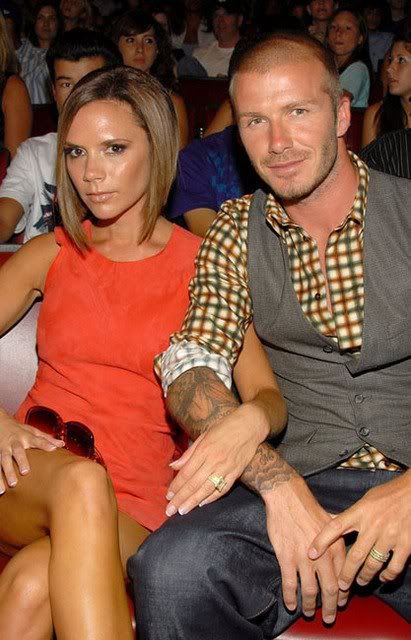 there's nothing like having a pretty lady to match your fly 😉
david and his wife victoria coordinate flawlessy (without being too
matchy matchy). their color palette is sort of autumn-like.
burnt-orange, basil/olive green, warm gray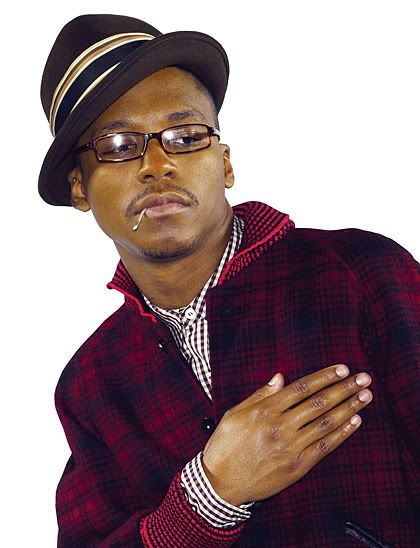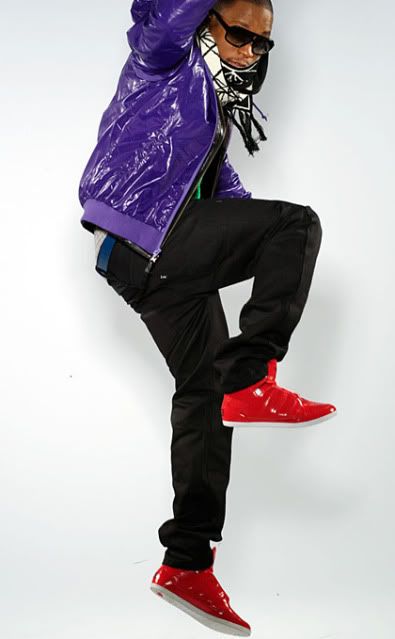 this is where texture and color come into play.
coordinating colors are easiest when you also match the texture.
here lupe sports patent leather jacket and shoes
both are crayon box colors- red and purple.
black is usually a great neutral for crayon box colors.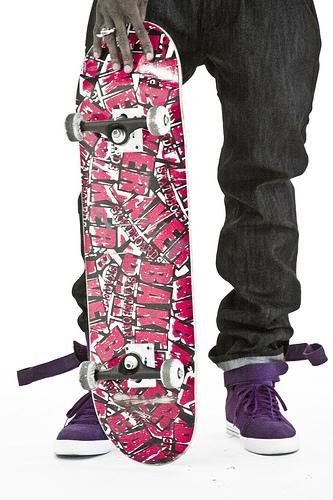 First, let me start out by saying I think skaters are cool– they just are. I had a friend who dated a skater once… a few times last year we went to Union Square (New York) and watched her bf and his friends skate (in this randomly blocked off area). It was fun and the guys were really chill. It seems to me that skaters are the new "rockstars" of sorts… they're cool, get loads of cash from sponsors, everyone wants to be like them, and the list goes on. There are alot of great skaters out there: Jereme Rogers, Terry Kennedy, Paul Rodriguez, Stevie Williams, Ryan Sheckler, etc etc. But today I will only focus on two of the "skater kings":
Terry Kennedy
and
Jereme Rogers.
For those who aren't versed on the skater world- you may know Terry Kennedy from his dramas with ex girlfriend Angela Simmons- yeah Rev Run's daughter. And Jereme Rogers well his recent
mushroom shenanigans
has lot of people shaking their heads laughing, but you also may have seen have him hanging with rockstars like Travis Barker on occasion.
Quicky Bios:
Name:
Jereme Rogers
Hometown: Boston
Years in the game: Four (pro)
Signature trick: Backside flip
Name: Terry Kennedy
Hometown:Long Beach, California
Years in the game: Seven (pro)
Signature trick: Fakey stuff down handrails
I think it goes without saying that the typical skater style is… the stereotypical hip-hop style. I say stereotypical because these days most categorical "hip-hop" artist dress preppy or "
urban prep
" or they just do their own thing- which could mean wearing suits or dressing like a nerd. The baggy jeans, graphic tees, fitted hat, and bling bling can truly only be seen in movies or tv shows, on certain rappers, and on skaters kings.
Up first….
Jereme Rodgers
: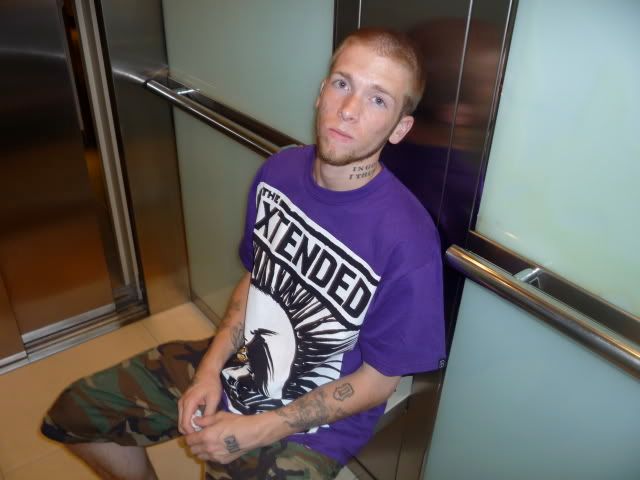 Jereme reminds me of some of the guys I went to high school with. He just seems like he's really laid back and always up to have a good time.

Terry Kennedy
Terry is seemingly one of the freshest skaters alive with his blinged out grills, chains, and he even has his own line of shoes and apparel-
TK Fly Society
by Supra. His shoes have been worn by the Fall Out Boys, Lil Wayne, Heidi Klum, and Souljah Boy just to name a few.
Overall, to get their looks it doesn't take too much:
graphic tee + baggy jeans + fitted hat + fresh kicks (Supra) + blinged out necklace = The Pro Skater Look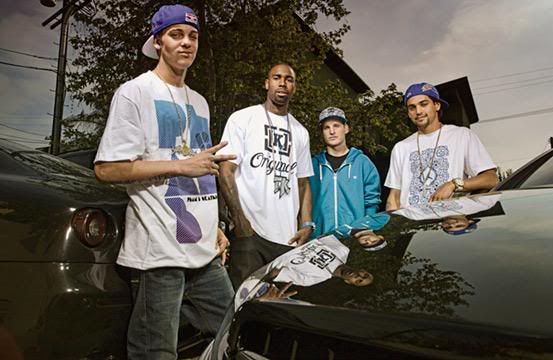 Popular brands
among
pro skaters
range, but they usually wear the threads of their endorsers plus whatever they feel is hot: DVS Shoes and apparel, Supras, Fly Society, KR3W clothing, Famous Stars and Straps, BBC, Nike SB, Nixon watches, RS by Sheckler, New Era fitted hats
Where to buy these brands? … they all have a website.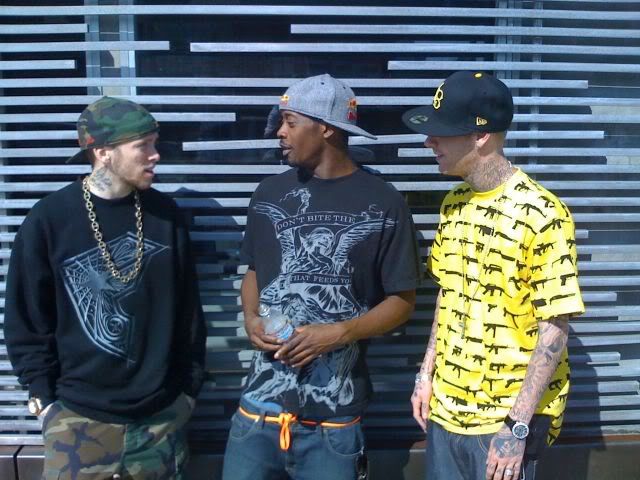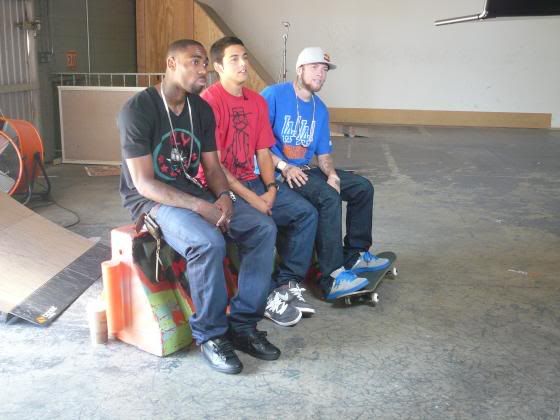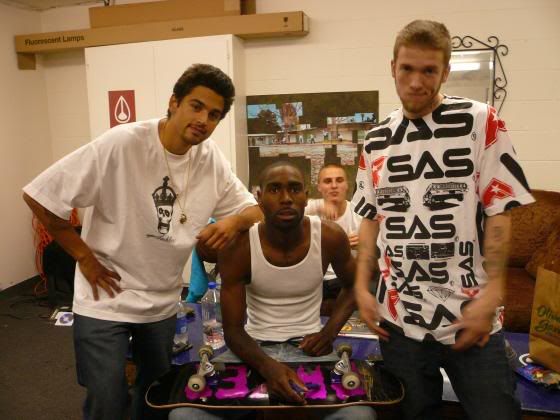 Both guys along with buddy Paul Rodriguez have a website called SK8SITE (go figure). And on it it has everything a skater fan could possibly want… videos, photos, event info, etc etc.
So what's your take on skater style?
Long time overdue. I've probably gotten an email a day asking me to post up information on what I think you guys should wear for the spring and summer… this should have been posted in late February/ early March,
buuut
its cool because global warming has many of us still feeling winter on certain days… spring on others… there have been days in Atlanta and NYC in which I felt like I experienced every season and type of of weather within ONE week…. But anyway, we have about another 5 (maybe 6) warm months to look forward to and my list of spring/summer looks will have you guys fully prepared.
(<—- I wrote that in April,

geeez

I really don't why I procrastinated with this article,

lol

… anyway its here,

yay

!)
There's nothing more refreshing than seeing Americans go back to the basics. Focusing on simplicity and ease, the "Farmer's Delight" look is the spring version of the
blue-collar worker.
.. but instead of dressing like you're working in factories and coal mines you dress like you're about to plow the cornfields.
Get the Look: Plaids, gingham, stripes. plain tanks, suspenders, rolled up jeans and sleeves, khakis and cords, fedoras, grandpa reader glasses… combining rustic colors and bold solids work best.
Designers for this look: Paul Smith, Junya Watanabe, Z Zegna
Wayfarers, band jackets, and ripped jeans- its time to party, let's Rock n Roll! Retro Bandstand is a mixture of the 50s/60s and 80s… think James Dean "Rebel without a Cause" meets Michael Jackson "Thriller" plus a bit more… let's add The Beatles in the mix too.
Get the Look: Alot of denim- ripped and worn, retro glasses, basic shirts and basic color combinations mixed with overly glamed or basic band jackets. Everything you wear should be well fitted.
Designers for this look: Gucci, True Religion, BBC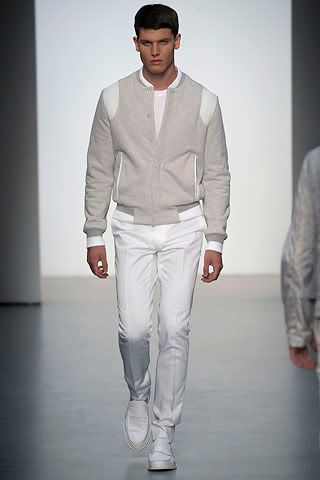 *Pale Ambitions:

Spring's

Monochromatic
Earlier this year I wrote about the monochromatic trend that has been showing up in many designer collections over the past 3 seasons -and- upon trendsetting stars. Well, Spring's Monochromatic seems to revolve around 3 main colors: khaki, grey, and white. Keeping it clean and simple for spring is the high-fashion thing to do.
Get the Look: Flat front pants, light blazers, windbreakers that look like baseball jackets, basic tees, man capris (lol, sounds sort of funny to say that), and skinny ties. To take this look to another level pair your khaki/grey/white with a pastel sorbet color (ex. pink, green, yellow.)
Designers: Calvin Klein, Alexander McQueen, Lacoste
"You look like you don't care, yet your work is impeccable." That's what people will say when you rock this look. This is the new-baggy… no it's not gangsterish instead it's care-free and beggarly. It's all about seemingly oversized clothes that may leave some mistaking you for being destitute (but don't worry it's only a mistake).
Get the Look: Harem pants, exaggerated cardigans, loose fitting button-ups, and wide leg trousers. This trend can be best accomplished with visiting your local thrift store- just one visit to a Salvation Army and you'll atleast have 2 articles of clothing to rock.
Designers: Junya Watanabe, Bottega Veneta, Burberry Prorsum
Barack Obama has inspired us all. He has even inspired people who have, well, completely hated America for atleast 8 odd years to have hope in the US of A once again. Many designers have candidly said that Mr.President has had alot to do with their design choices these days, some even creating logos based upon their renewed since of patriotism (i.e Justin Timberlake/William Rast). The point is– we're proud. So rockin' red, white, and blue has Neeever felt sooo good.
Get the Look: loafers with no-socks, ray-ban clubmasters, polos, leather goods (belts, shoes, watches, murses/manbags ), canvas shoes, khakis, baseball jackets, you should always look like you're about to go sailing or to a barbecue.
Designers: Ralph Lauren, Marc Jacobs, Michael Kors
Some people are tired of the bold bright colors and seemingly random pairing of styles from opposing decades. Their answer: Technically Polished. This look is Exactly how it sounds… hair should be perfect, facial hair well-groomed, suits perfectly fitted, obvious matching, and very clean straight-line silhouettes.
Get the Look: Keep it simple. Nicely fitted blazers and suits, satin ties, loafers and lace-ups, light colored button-ups, and white pocket squares. Combine black with a light neutral color.
Designers: Tommy Hilfiger, Louis Vuitton
* original Urban Gentleman trends
+men.style.com inspired.
__________________________________
Best Designer for this Seasons Trends:
Band of Outsiders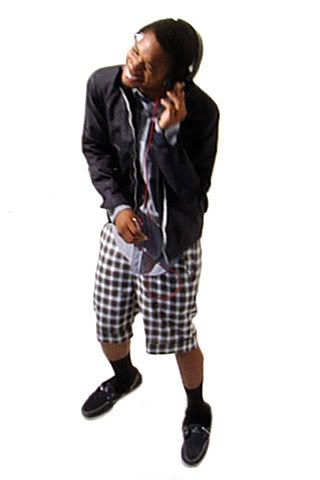 They cleverly combined many of this seasons freshest looks: Mr. America, Clodhopper, Retro Bandstand all covered, and they even used Charles Hamilton in their ads to boot!
(DSqaured came in a close second, followed by Gucci.)
Best Star to watch for this seasons Trends:
I Hate to be
soo
cliche, but
Kanye

West
.
Well, no I can't say him because it's way to cliche' so I'll say,
Zac

Efron

.
(And to be honest they're both neck and neck…
with a slight edge to

Zac

because he just seems so amazingly cool.)
Whether he's premiering a movie or cruising around Hollywood with girlfriend Vanessa
Hugdens
,
Zac
Efron
is always sporting the latest trends.
Must-haves for the Spring/Summer
:
– plaid shirt
– wayfarers or the modified wayfarer (aka "the lady gaga glasses)
– jean jacket or light weight baseball jacket
– canvas shoes
– worn or ripped jeans
– a pack of quality white tees
– gold jewelry is still hot on the scene
– consider putting a "ring on it" with a silver knuckle ring
The thing I love most about these trends- they're RECESSION PROOF. Over half of these trends can easily be created by simply taking a trip to your own closet… perhaps depending on your closet. Everything else can be found at a variety of stores– from Target to Bloomingdales, Salvation Army to TJ Maxx or Filene's Basement.
Early last month I received an email from a gentleman in London who needed help choosing his college wardrobe. He had a budget of 500 pounds, which equals to about $1000 (if you round up) and he wanted to know what to buy. I started and stopped my reply to his email several times- changing the way I organized my suggestions each time, but now… almost a month later I have finished the email. And I've tailored it to be an article for everyone. So, below is a list of suggested items to buy if you're in need of a new wardrobe. There is also advice on who to use as inspiration and much more.
*I get alot of emails from readers, and quite frankly I'm not able to answer them all in a timely fashion simply because I'm a busy person (sorry guys).

.. so if you ever email me it may take awhile, a long while:-(.
Side Note: The basic Urban Gentleman look is partially classic/preppy and partially fashionable/trendy. To be an urban gentleman is to be a modern gentleman- a man of style, class, culture, and of course one must have "swag".
The Wardrobe
There are 3 main sections in a wardrobe:
the core section, defining/signature section, and finishing touches section.
And in a wardrobe, you need to be able to mix and match- so all the sections will include pieces that you will use to create a variety of looks and outfits.
The core wardrobe pieces consist of clothing that you absolutely require. These items are timeless and really capture the essence of any well dressed gentleman's look. You literally can't live without your core items and they should be a combo of (your) personality and practicality.
The next section or layer of your wardrobe should be 90% of you and your style and 10% trend. Sometimes trends end up being a part of your style and that's okay. This section of the wardrobe should also include signature items. Basically these are the clothes that really make your look and captures the essence of your personal style.
The third section is all about finishing touches and extras- items that you don't need, but really want.
+ 2 pair quality dark denim jeans.
Straight, relaxed, or skinny fit and one boot cut ( needed for dress shoes and boots). [$250]
Example: Sevens for All Mankind and Express/Levis (one top quality brand and one good less expensive good quality brand).
+ 1 pair of khakis/chinos/trousers
Flat front or pleated depending on your size. Navy or khaki. [$65]
+ 1 cardigan in a neutral color
Navy, black, or heather gray. [$50]
Example: Ralph Lauren, Lacoste.
+ 3 quality white or black t-shirts
V or Crew neck (whichever you prefer). [$35]
Example: Slight v-neck Calvin Klein or American Apparel.
+ 2 polos – 1 neutral 1 bright
Choose your favorite brand. [$125]
Example: Ralph Lauren and/or Penguin, one black one red.
+ 1 button-up
Any style, color, or brand. It should be one that you really like and it should coordinate with the colors of your other core items. [$55]
Example: 1 Sean John long-sleeve plaid button-up.
(*The shoes you pick for you core are totally up to you, they should reflect your style and they are potentially shoes that you could wear everyday with everything.)
+ 1 pair of casual shoes
Example: navy Vans, black Chucks, white Pumas, brown Sperry boat shoes, neutral colored moccasins, driver, casual oxford-type shoe. [$75]
+ 1 pair of dressier/less-casual shoes
Example: oxfords, wing-tips, mid or ankle boots, dressy pair of drivers, tassel- loafer, slip-on. [$135]
That is your core and it is timeless… meaning all of the above will never go out of style and can easily coordinate with any trend.
With these items you can create a variety of looks:
very casual:
slight v-neck tee, dark denim jeans, and moccasins.
everyday living:
polo, cardigan, dark denim jeans, chucks.
weekend relaxing:
v-neck, cardigan, khakis, boat shoes.
dressier:
button-up, cardigan, khakis, boots.
**[The prices above are just estimates that total to $790, but all of the items can be purchased for much less. For example, you can buy all of the above clothing at a store like Express using their monthly coupons and online or in-store deals for around
$380
: $150 of 2 pair of jeans, $40 for 2 polos, $50 for the cardigan, button up for $30, trousers for $80, and 3 t-shirts for $30. Then you can head over to a site like Nordstrom and look at their "Under $100" shoes and find Kenneth Cole dress shoes for $90, Converse for $30 which total
$120
.
So you get all of the above for

$500
. ]
Part II:

The DEFINING PIECES & SIGNATURES

+ 1 pair of colored skinny/baggy skinny jeans
Red, green, blue, or purple.
Example: LRG, Uniqlo, Levis.
+ 2-4 graphic tees
Choose your favorite type and brand. It should basically fit your overall look. If you have a dressier style then choose tees that would be the "dressed down" version of your look (if that doesn't work then get a t-shirt from your favorite brand ex: Lacoste tee).
Example: Vintage (go to local vintage and thrift stores), funny, retro, etc.
+ 2 jackets (light coat)
A signature jacket and a neutral yet stylish jacket or light coat. Jackets can really set-off the look, it's the frosting on a cake- the cake taste good without, but it taste even better with it.
Example: bright colored aviator jacket, vintage jacket, designer jacket like MCM, or sport coat.
+ 4-6 shirts/tops
In the style of you choice.
Examples: plaid button-ups, bright colored graphic tees, etc.- whatever gives you your look.
+ 3 pants/bottoms
In the style of your choice.
Examples: chocolate colored corduroys, light-washed jeans slashed at the knees, black jeans, black flat-front trousers, etc. (again, whatever gives you your look)
+ shoes
Choose a pair of shoes that are really hot to you, they can be sneakers or dress shoes or a hybrid of the two. These should be your "stuntin" shoes, the ones that really stand out and make your look.
Example: Limited edition Creative Reactions, Marc Jacob sneakers, Kanye West Louis Vuitton shoes, or a pair of Supras.
+ accessories
2 scarves, 2 hats (1 fitted, 1 fedora), 2 skinny ties, 1 pair of glasses.
Just like a jacket can be seen as the frosting on a cake, accessories are the sprinkles and toppings- they complete the cake. Choose accessories that enhance your look.
1 of these items should be signature, like signature pair of Oliver Peoples glasses or your signature damier LV bookbag, or a signature skull scarf.
Examples: scarves, glasses, buttons, suspenders/braces, ties, hats, pins, "manbag". You should own all different types of accessories, but you will have more of one type of accessory depending on your look.
** This is also where you would include your dressy attire. Every man should own atleast one tailored suit in black or navy blue. A suit can cost you anywhere from $200-$2000 depending on where you purchase it.
Part III:

The FINISHING TOUCHES
(these are just the extras, most will probably be trend items).
+ trendy coat/jacket
Military or Marching band inspired jacket.
+ sunglasses
Wayfarers or aviators.
Example: Ray-ban, Tom Ford.
+ scarves
Plaid, animal print, or designer logo.
+ jewelry
It's all about gold jewelry these days, but choose a material and color that fits your wardrobe and style. Examples: one watch and one gold chain.
+unique accessories
Accessories that are different or uncommon to the vast majority.
Example: buttons, broaches, pins… like the lego Dee & Ricky brooches.
+official trend items
Remember the must-haves of 2009.
Velvet, bow ties, and plaid.
+ more basics
Add more basics/core items into wardrobe.
Examples: more solid colored cardigans, polos, and shoes.
So that is the Urban Gentleman Wardrobe list for now. This list is subject to change at anytime, but it's a good start for any gentleman looking to create or re-vamp his wardrobe.
*Other items not accounted for, but are important:
-underwear, black and brown leather belts, socks.


______________________________________
+ Best stores for the items above and for men in need of building a wardrobe:
1. Macys/Bloomingdales (if you're in America)
2. Harvey Nichols/Harrods/ Debenhams (if you're in the UK)
3. GAP/Heritage 1981/Urban Outfitters
Those are great stores to use if you want to purchase everything in one place. But if you want to save money and want more options then shop from a variety of stores online and in store.
+ Best celebrities to use as inspiration when building a wardrobe:
1. David Beckham
2. Kanye West, Lupe Fiasco, or Pharrell Williams
3. (your best dressed star)
4. Friends of yours whose style you admire.
+Best designers to use for inspiration when building a wardrobe:
1. Ralph Lauren
2. DSqaured
3. Dolce & Gabanna
4. Basically whichever designer you feels captures the essence of your style the best.
I recently realized that it's all about quality above quantity. This ideal was further instilled in me after watching a Ralph Lauren video a friend shared with me. I remember having a phase in middle and high school in which I would not repeat clothes for 3 or so months at a time. I would write down everything I wore everyday and I would probably only wear an outfit twice each school year- crazy right? If I couldn't find something to wear I would literally go to the mall and buy a new outfit… when I look back on it I think "how wasteful!!". That type of mindset left me with tons of clothes and shoes that were nice, but not great… and it left me with tons of trendy items. I pretty much grew out of that mindset a few years ago, but only now do I truly understand the ridiculousness of my mindset at the time. It is, for example, much more important to have one really great quality pair of boots that will last a lifetime (though expensive) oppose to 2 pair of boots that will probably only be good for 2 seasons.
Now more than ever (with this worldwide recession) you really need to tap into your personal style and utilize vintage and thrift stores. If you shop there you can find the same trendy garments, but they're authentically from the 70s or 80s or 90s and they cost less than half the price. You should mix up your vintage finds with the new clothes you purchase.
You should invest in your one main signature item, if you can afford to.
1. signature watch
2. signature frames
3. signature jacket
4. signature bag
_________________________
Be confident in your wardrobe, put thought into it, but don't over analyze it to confusion. Remember one important Urban Gentleman rule: keep it simple or go hard. (either or only- to keep it stylish). When in doubt on how to coordinate always resort back to the Congolese Sape rules of 3, never match more than 3 colors.
Here's a few looks random looks, that can help you mix and match your wardrobe items.
1.vintage tee, colored skinny jeans, thick frames, converse, aviator jacket
2. button up, sweater, tie, dark denim, oxfords
3. v neck, cardigan, khaki or cords, vans or lace-ups
4. button up, jacket, skinny tie, tie clip, dark denim, solid trainers or oxfords
Oh and don't forget, a gentleman is always well-groomed.
1. haircut every 2 weeks, shape-up in between cuts
2. nails should be cut, long nails are for women only.
(this is technically more important than the clothes you wear).


It's important to know the best type of collar to get because each type will make your face and upper body look a bit different. There's several different type of collars, but the there are a few main ones you should know:
Narrow Spread or Pointed Collar
Medium Spread Collar
Medium Spread Button Down Collar
Widespread Collar
Club Collar or Rounded Collar
Below are some small tips on what type of collar is best for you:
Narrow Face
(you need to broaden your face)
wrong collar:
narrow spread pointed collar
b/c it makes your face look even thinner
right collar:
widespread collar
b/c it it evens out your face
Round Face
(you need to lengthen your face)
wrong collar: wide-spread collar b/c it'll make your head look larger
right collar: pointed or narrow spread collar b/c it makes your face look thinner

Big Head
(you need to make your head appear smaller)
wrong collar: pointed or narrow spread collar b/c it'll make your head look even bigger
right collar: wide-spread or cut-away collar b/c make your head look normal, lol.

Small Head
(you need to make your head appear bigger)
wrong collar: wide-spread collar b/c it'll make your head look even smaller.
right collar: medium spread
Long Neck
(you need to shorten your neck)
wrong collar: pointed collar b/c it accentuates the length of your neck.
right collar: medium spread or wide spread collar b/c it'll give your face balance.
Short Neck
(you need to lengthen your neck)
wrong collar: short or cutaway collar
right collar: narrow pointed collar b/c it'll lengthen your neck