The first-ever Banana Republic and Mad Men collection just launched, and we were able to get first dibs on a piece of our choosing… so we opted for the 3-piece suit.
The Mad Men® Collection tailored slim two-button suit blazer, suit vest, and suit pant. (tailored slim-cut)

Designed by Banana Republic Creative Director, Simon Kneen and Emmy® Award-winning Costume Designer Janie Bryant, the collection offers a modern take on the signature Mad Men 1960's style. Besides the 3-piece suit, the collection includes cardigans, vests, hats, ties, pocket squares, a tie clip, and a money clip. Pretty sweet, huh? It's a limited edition collection so be sure to get a piece (or a couple of pieces) before it sells out. View the complete collection, here.
I've heard people complain about BR suits in the past, mainly b/c of the cut and fit. Well, they've clearly stepped it up as the fit is nice and tailored "out of the box". Ben Swann (T.U.G ambassador above) is a relatively slim guy, about 6'0, and wears a 38R (38L in some brands), and everything fit true to size– pants are the right amount of slim w/ the perfect "barely there" break (in terms of length), the vest fit well (you can loosen and tighten if needed), and the jacket fit perfectly after getting it slightly taken in (though it honestly wasn't needed). Kneen and Bryant did a great job making the suit true to the Mad Men era, while also keeping it modern. Overall it's very sharp… I can definitely see Don Draper in it.
Note: If you're not slim you might want to go a size up, mainly in the pants.

A few alternate ways to accessorize below: CONTINUE READING MORE >>>
We've featured all these items before, but for various reasons we feel the need to re-highlight…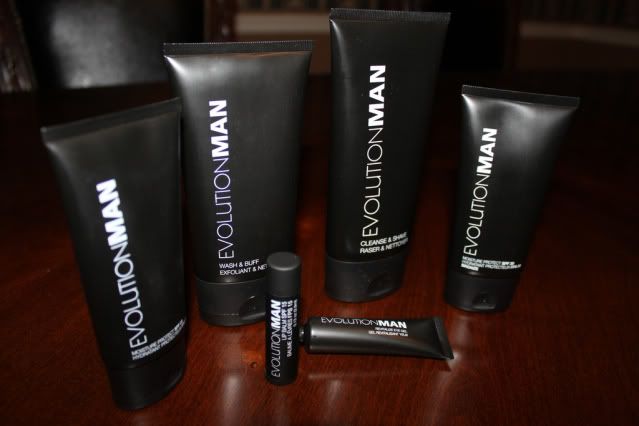 EvolutionMan. Remember this newer luxury 'green' skincare line we featured last year? Used by Patrick Dempsey, Lebron James, and Seth Meyers just to name a few. Well, I get THE most compliments on my skin when using EvolutionMan– from random people commenting on how smooth my skin is to saying I have a "glow", lol… the response is sorta unexpectedly amazing. Combined with drinking lots of water, EvolutionMan keeps my skin very clear. I 100% recommend all men giving this line a try. Get, it here.
( -Thomas, T.U.G Contributor)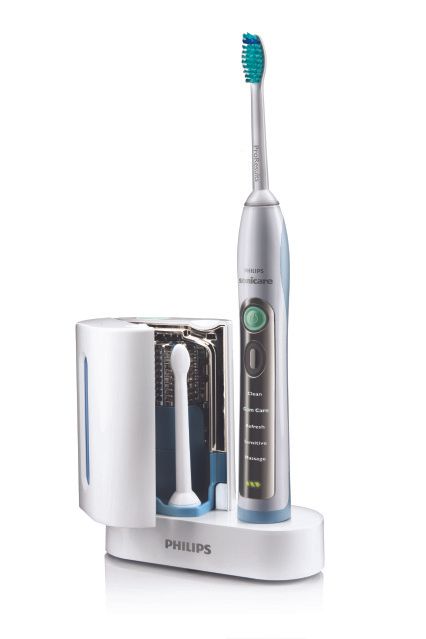 Sonicare Flexcare+. When Phillips first sent me the Sonicare Flexcare+, I thought I would try it out then stop using it when the batteries ran out, like I've done so many electronic toothbrushes in the past. But man was I wrong, not only is Sonicare Flexcare+ the best toothbrush I've ever used, I can confidently say that I will never not own one! Pretty extreme I know, but it's true. The design is nice and sleek, there's a UV cleaner included, and it actually does make you teeth whiter (or keeps them white). if you're on the market for a new electronic toothbrush -or- if you just know you need to step your dental care game up, then definitely get this. Get it, here.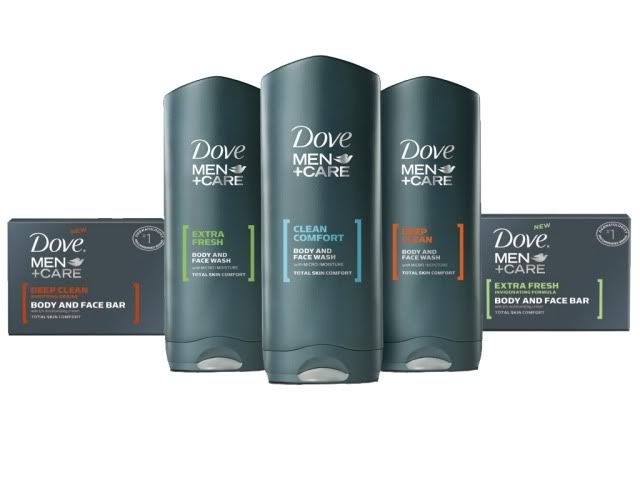 Dove Men+Care. We were sent alot of the Dove Men+Care sets when it first came out, so they were disbursed out between giveaways, loyal T.U.G readers, friends, and family. And nearly everyone who was given this set now purchases it on a regular, and it has become one of their staples. Their bath tool wasn't a hit in the least bit (sorry, Dove), but everyone loves the bodywash/facewash. Get it, here.
Twinluxe Instant Energy Mist. We reviewed several Twinluxe products last year, and most of them proved to be quite excellent. Over the past couple of months I've been using the Instant Energy Mist and not only is it a refreshing facial 'wake-up', but it gives you a glow. The perfect thing to use after a long flight, or daily when you need a slight mid-day pick me up that isn't a Red Bull or 5-hour Energy Drink. Get it, here.
We've vowed to do 3 profiles for our Men of USA, first we had White Collar's Neal Caffrey, second Covert Affairs' Jai Wilcox, and lastly we'll cover Suits' Harvey Specter (played by Carnegie-Mellon graduate, Gabriel Macht). Harvey Specter truly is the epitome of high-life living, and its constantly shown in the series, take the last episode for example– not only was he perusing around in a new Mercedes S-Class, but one of the guest characters commented on his "$12,000 suits".
He dresses like I expect modern day men in power to dress– widespread and cutaway collars dress shirts, thicker tie-knots (none of that skinny sh*t), double vented suit jackets, and suits that aren't slim, but just very well tailored (so they're often confused as "skinny"). oh and lets not forget he sports more ticket pocket suits than any other TV series character I know, and he likes a 3-piece suit every now and then.
Get Harvey Specter's Wardrobe Fashion and Style below:
Parks & Recreation: Snapback & Tees (Summer Edition).
(behind-the-scenes video of Parks & Recreation: Summertime Style)

Lately we've been so caught up in button-downs, selvedge denim, shawl collar cardigans, and double-breasted blazers that we've forgotten about the relaxed easiness of a simple t-shirt and shorts. So we pulled out the snapbacks, fresh tees, a variety of shorts, and matching accessories to help get you through what seems to be the hottest days of summertime. Also, introducing, Ben Swann #TeamTUG.
An afternoon at the park.
10:37AM// Eat breakfast.
(snapback hat: AN 'Arched Atlanta Braves', shirt:t-shirts.com 'Animal House', shoes: Native' Miller', watch: Timex)

11:15AM// Pack your bag for a good ole time at the park (yo-yo, check, frisbee, check, a ton of games to have old-fashion fun, check…).
(bookbag: Sprayground.net)

11:45AM// Always say "hi" to the neighbors or passersby, wave or casually throw up deuces (aka peace sign).
(shirt:t-shirts.com 'Beatles 1962', shoes: Native 'Howard' , jacket/rain coat: Vintage London Fog, bag: Nametag Sprayground, watch: Timex, buttons: Good Wood and T.U.G)
11:51AM// Look both ways before crossing the street.
(snapback hat: AN 'Nineties' Oakland Athletics, shirt:t-shirts.com 'Retro Bob Marley', shoes: Native 'Miller', watch: Timex 'Camper', rucksack: Duluth )
12:03PM// Keep cool and be nostalgic– buy a popsicle from the ice cream man.
(snapback hat: AN 'Across the Board' Detroit, shirt:t-shirts.com 'Bayside High', shoes: Native 'Howard', watch: Timex 'Camper', jacket: Vintage early 90s Levis, buttons: Good Wood and T.U.G)
12:19PM// Sit on a bench (in the shade of course), people watch, and ponder upon life.
(snapback hat: AN 'Across the Board' Detroit, shirt:t-shirts.com 'Bayside High', shoes: Native 'Howard', watch: Timex 'Camper', jacket: Vintage early 90s Levis, buttons: Good Wood and T.U.G)
12:43PM// Play frisbee with a friend. (or any other park-friendly sport to your liking)
(snapback hat: AN 'Across the Board' Braves, shirt:t-shirts.com 'Hangover One Man Wolfpack', shoes: Native 'Corrado', watch: Timex)
1:42PM// Take a breather and relax before heading home, or to your next destination.
(snapback hat: AN 'Across the Board' Braves, shirt:t-shirts.com 'Hangover One Man Wolfpack', shoes: Native 'Corrado', watch: Timex)
Get more of the look below:
MORE PHOTOS below: CONTINUE READING MORE >>>
Winter Black / Black on Black trend

Kenneth Cole just launched a new microsite for their Fall 2011 Campaign. The site, WhereDoYouStand.com, is about raising awareness on certain social issues, while keeping you informed about the offerings of their Fall/Winter 2011 collection. One of the trends in their collection is black on black, sound familiar? Of course it does, "Summer Black" which is all about layering different shades of black, was one of the trends from our Spring/Summer Style Guide. So for the Fall/Winter you pretty much have "Winter Black"– same trend, different season (which is how we like it).
Check out the video:
You've got one Fall/Winter Trend early, lucky you! lol. Nah, but really we'll try to have our complete style guide up sooner than later. So for now we'll just say "The Urban Gentleman Fall/Winter Style Guide Coming Soon"
Not too long ago, we covered the undeniable great stylings of White Collar's Neal Caffrey (Matt Bomer). Another USA star, whose style is pretty impressive is Covert Affairs' Jai Wilcox, real name Sendhil Ramamurthy.
I remember writing the Men's Hair Guide that displayed hair inspiration photos of several celebrities with various hair types. Moreover, I remember getting a comment from one T.U.G fan who was a little disappointed in the examples of Indian stars, saying he wanted better examples… I guess Kal Penn and Aziz Ansari wasn't cutting it, lol. It was an understandable comment, although let me just once again express how magnificently hilarious Aziz Ansari is– who doesn't love that guy? But anyway… Senhil Ramamurthy, though not initially on my radar has made his way there after I watched an episode of Covert Affairs. And he, dear T.U.G fan who wanted better examples of indian-american hair, is quite the dapper gent… Sendhil has plenty of hair examples for you to indulge in. Matter of fact before going on about his style, let's have an interlude to check out a few of his past hair styles/hair cuts…
Great grooming, huh? There's plenty more photos below.

Chicago-born, Texas raised Sendhil Ramamurthy definitely has a very relaxed, casual sense of style. Perhaps that's brought about by his Indian roots or even likelier, it's a side-effect from all that tennis playing (he's a great tennis player). Either way most of the time you will find Sendhil in a crisp pointed-collar button-up modern-fit blue or gray suit, and of course– no tie ( yes he's one of those guys who prefers to forgo a tie). Similar to his red carpet looks, when Sendhil is playing Jai Wilcox, former Yale Lacrosse players, on Covert Affairs he's often styled in navy or gray modern-fit suits as well, but with matching ties of course.
It's been said that Sendhil Ramamurthy is a very private person, so the paparazzi barely ever catch him out, but when they do he's often sporting a simple polo (sometimes Louis Vuitton), medium-blue wash denim, baseball cap, and shades (he's a fan of Lacoste eyewear).
Get Sendhil Ramaurthy Style below:

More Photos Below —> CONTINUE READING MORE >>>