"Wait… I sneaker exhibit at The High?!" That was the general reaction when people learned that Atlanta's finest museum would have a bunch of rubber-soled athletic shoes on display this summer. The concept intrigued me so I made plans to go opening night, and I must say it was quite the experience.
THE OPENING NIGHT:
As I walked up to the High Museum of Art it seemed as if I had entered into an alternate universe or atleast onto the set of a movie… "Panda… Panda Panda Panda". Are they playing Future, I mean, Desiigner? Bro… seriously, what's going on here?! I had never seen so much hip-hop flavor at my neighborhood museum. You see I go to The High quite often, just about once a week or so. And while I've definitely experienced lots of music, people, and dancing in the courtyard of The High, I'd never seen this before. It was like a high-end, fancy HBCU cookout where dress code required sneakers valued no less than $300..
As I made my way past the DJ booth, dancing, and model-types I headed up to the exhibit. There it was: "SNEAKER CULTURE" p a c k e d to the max. An elementary school single file line had organically formed, as hundreds began making there way around the exhibit. That night I got a good look around, saw a few stylishly-inclined friends, and a even a few NBA players (also a first for me at The High). But I realized if I wanted to truly experience SNEAKER CULTURE, the exhibit, I had to return post-opening weekend. So I did.
Yesterday I made my way back to The High Museum of Art. First I perused the main building, floor 1, floor 2, floor 3, then cross the bridge and down a level to see it once more. Let's just say, the crowd was very different this time, instead of 6'9 NBA players and their entourage I was met with spry 80 yr old, I mean young, folks and their grand children. It was cool. Now, I could really see what this exhibit was about.
THE EXHIBIT:
I understood the simple, minimal concept from day 1… the shoes are the art, put them in cases. I get it, I do. But, *pondering face*, I don't know. I can't front I was skeptical the first night, it almost seemed elementary. But I decided that I needed to calm my millennial self down, chill, and steadily peruse the exhibit like you're suppose to. I made my rounds again, this time paying more attention to the detail and actually reading the information about the shoes.
On opening night some friends and visitors commented on each shoe lacking: the original price vs current valued price, the popularity of the shoe now vs then (basically the #'s), etc. I thought those were solid critiques, but now I could more obviously see that it was about the story of the shoe or about the shoe in a certain segment of culture. ON DISPLAY you have: "the collaboration celebrity shoe" (Rihanna Creepers and Yeezys), "the high end shoe" (Louis Vuitton), "the original hip hop shoe" (Adidas shell-toes), "the how some people take it a step further and personalize their shoe shoe" (the President Barack Obama Air Force Ones). Okay, cool. I appreciated it each shoe more and I chuckled at the low-key coolness of how some shoes came from the collection of what seemed to be regular guys (Mike Haze, etc)
RICK OWENS 2014 RUNWAY SHOW FULL VIDEO
ROOM TWO:
This time as I entered the second room I noticed the video in the corner looping sneaker focused music videos from the 70s, 80s, 90s, and now. I hadn't seen the 2014 Rick Owens greek inspired show… that was kinda dope, check that out above. (For those not plugged into black greek culture, the video emulated pledges crossing / greeks having a step show).
The exhibit checked our PC box and gave a nod to the combo of women and sneaker culture and even highlighting a few like the beloved Va$htie Kola. This room went deeper and also mentioned the concerns of cultural appropriation and the impact of sneakers on the world. It displayed the old vintage tennis shoes + gave a brief history of the athletic shoe. Most importantly and most worthwhile in the entire exhibit was the video. The most worthwhile thing of all was the video, it gave you history, context, and laughs.
Personally, I could relate to parts of the video… as a person of color from an outwardly upper middle family sneakers were important. I had two big brothers and I think that sealed the importance of good sneakers for me. I wore uniforms in elementary school, but the sneakers, the sneakers were up to me. I would spend hours picking out the perfect pair of both unique yet subtle colored shoes. (we could only wear white, black, brown, navy). And in middle school, I was one of those people who didn't repeat the same outfit for moooonths at a time. I thought I made that concept up but apparently Jay-Z and Damon Dash felt the same way in their 30s that I did at 12. The video is riddled with facts that are worth knowing, even if just for fun. That was the coolest part. Combining the visuals of sneakers in glass cases to history and knowledge. Well, it's a museum after all.
The Rise of Sneaker Culture VIDEO
When I first visited the exhibit I thought it was lacking, although I loved what was going on in the courtyard…. literally looked like a movie scene. I hope someone recorded it please, please God let someone have recorded that awesomeness, lol. But upon returning I was able to appreciate the exhibit much more…. The Rise of Sneaker Culture gives you the history and the story behind the importance of sneakers and visual references that come from the sneaker collection of sneaker heads, celebrities, brands, and other museums. My favorite thing is that it so clearly pays homage and respect to the people who through sheer talent, natural swag, passion, and talking about it made tennis shoes what they are today… specifically: rappers, athletes, and the people of their culture. It's dope. So if you're in Atlanta be sure to swing by The High Museum of Art and check out, "The Rise of Sneaker Culture." See details here.
photo and video credits: The Urban Gentleman, Wish, @jasonbroom, @dalinrenka, @soyjomz – thank you!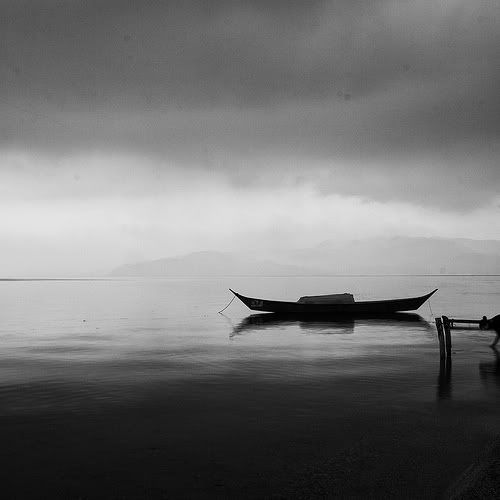 Dali, China.

photos by MR.CHEN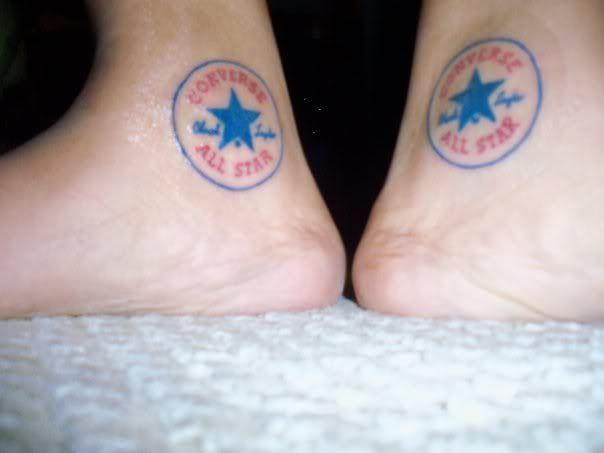 This tattoo is pretty dope, huh? We received it via email from dedicated Urban Gentleman reader Lila (yes, there are girls that are dedicated to reading this blog as well, lol). The tat is clever and original, I know people get "brand tattoos" all the time, but this one actually makes sense… if you're a dedicated Converse Chuck Taylor All-Star fan. And though some of you may have heard of the Converse ankle logo tattoo, not everyone has seen it. What do you think?
Keep it classic with Converse Style, Check out their variety of designs… low-tops, hi-tops, boots, John Varvatos, Jack Purcell, etc.

After posting the black and white aerial
New York photos
yesterday, we received a note from reader Mircrow about artist Stephen Wiltshire. After doing a little research we discovered his inspiring story… Stephen Wiltshire is a British artist who's known for his amazingly detailed drawings of cityscapes. Stephen was born mute and was diagnosed with autistic spectrum disorder at the age of three. At age four, Stephen was sent to a special needs school in London where he expressed an interest in drawing and began to communicate through his art, read more about
his story here.
Drawings below include: New York City, Chicago, London, Venice, Sydney, Toronto, Westminster, and more.
"Concrete Jungle where dreams are made of,
there's nothing you can't do."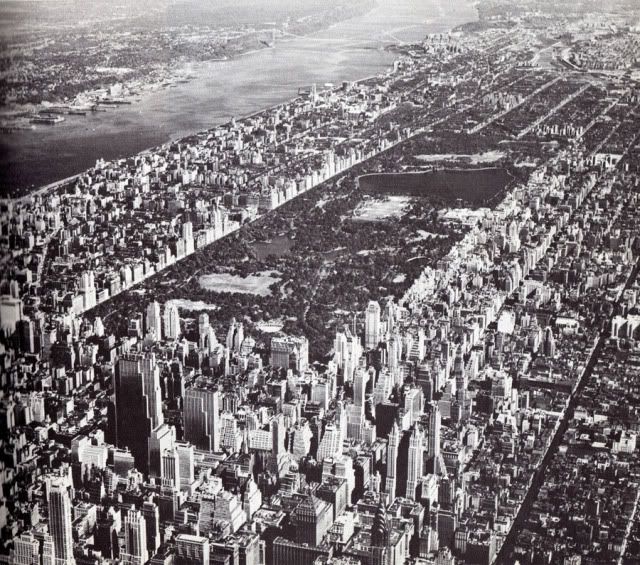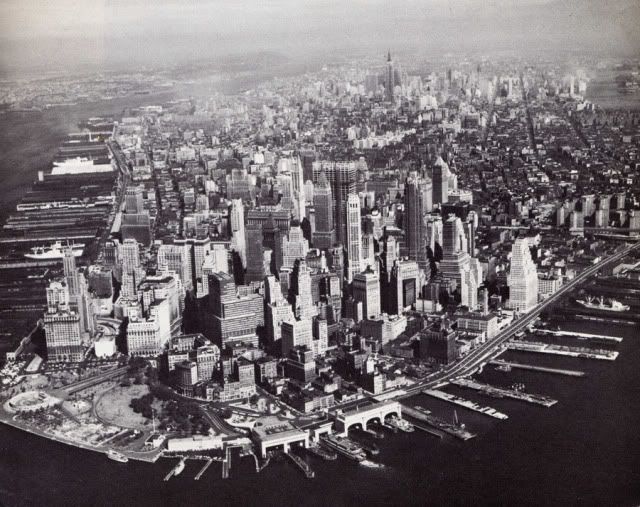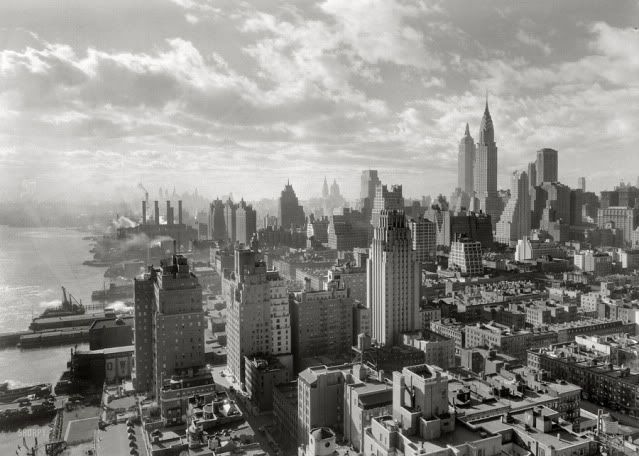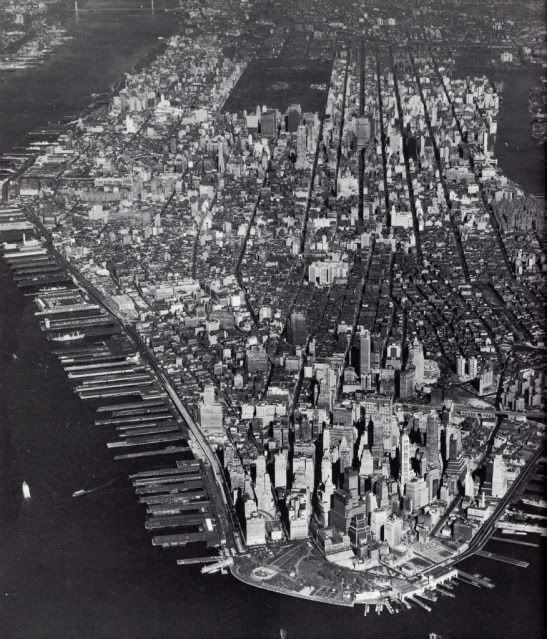 black & white photography. new york city. architect. aerial views.
via fffound via butdoesitfloat.com
for more kehinde wiley,
go here
.