A few photos from the 83rd Academy Awards at the Kodak Theatre in Hollywood, California
Colin Firth and his wife Livia Giuggioli
Hugh Jackman in Ferragamo, and his wife Deborra-Lee Furnes
Mark Wahlberg and wife Rhea Durham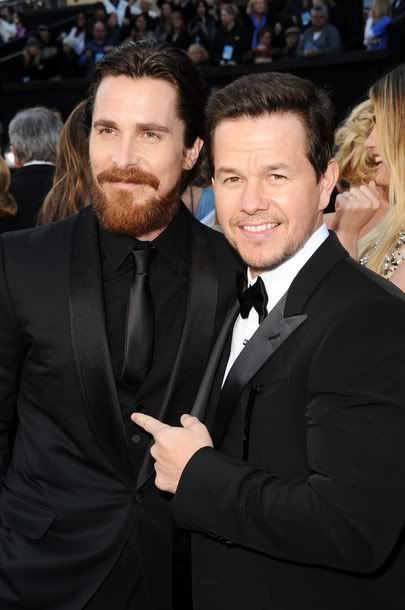 The Fighter stars, Christian Bale and Mark Wahlberg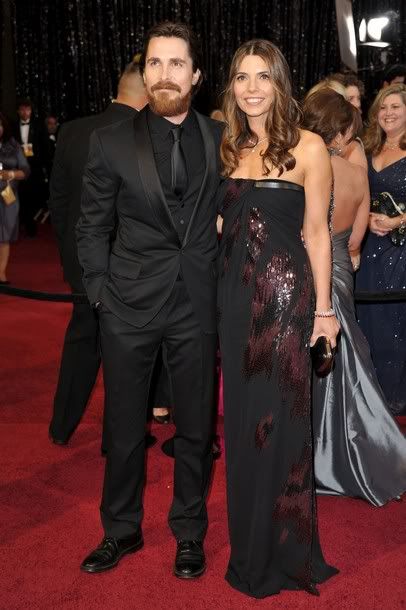 Christian Bale and Sibi Bale in their usual all black
Matthew McConaughey and wife Camila Alves
Javier Bardem and Penelope Cruz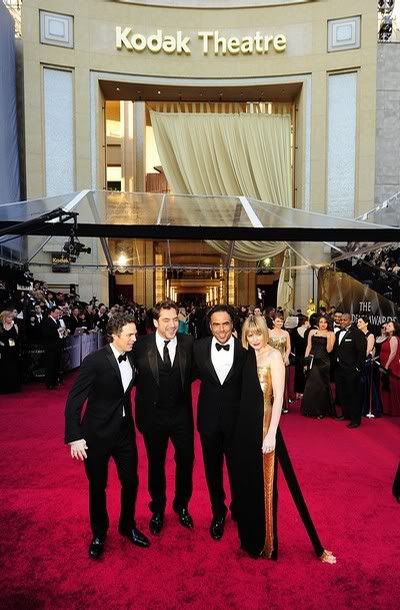 Mark Ruffalo and wife Sunrise Coigney, Javier Bardem, and director Alejandro Gonzalez Inarritu
I guess you could kind of say "Mom's on the red carpet" has been a trend all award season long (SAG Awards, Grammys, etc) and there were no shortage of mothers last night… Moms on the Red Carpet: Justin Timberlake with his mother Lynn Harless, director Tom Hooper with his mother Meredith, and Russell Brand with his mother Barbara aka "Babs"
MORE PHOTOS BELOW –> CONTINUE READING MORE >>>
We're admittedly a little tardy with our Grammy coverage, but hey, better late than never, right? Here are a few photos from this past weekends 2011 Grammy Awards held at the Staples Center in Los Angeles.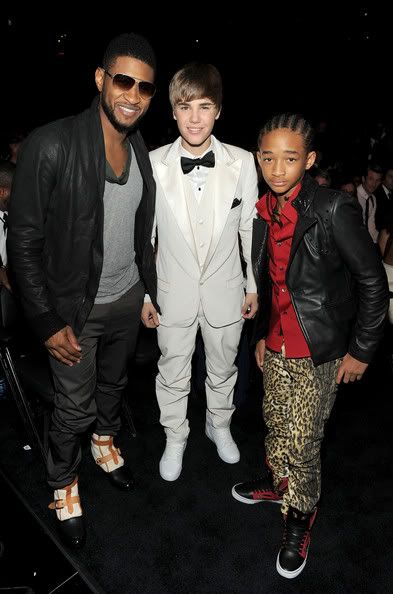 Usher Raymond in Vivenne Westwood, Justin Bieber in D&G, Jaden Smith
Mumford & Sons: Winston Marshall, Ben Lovett, Marcus Mumford and Ted Dwane in Burberry.
Mumford & Sons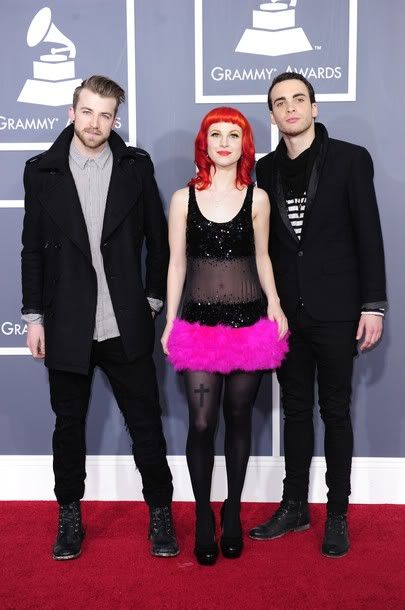 Paramore: Jeremy Davis, Hayley Williams and Taylor York of Musicians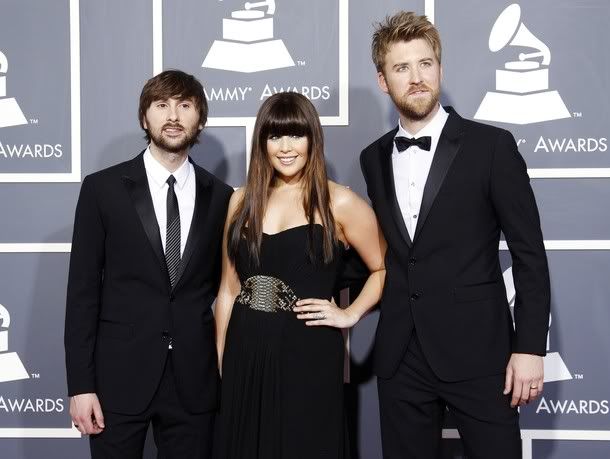 Lady Antebellum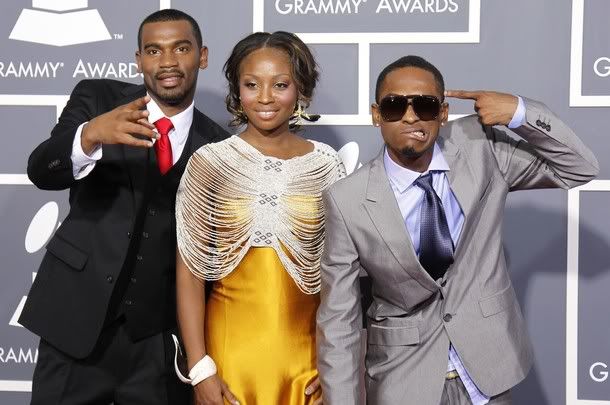 The popular Colombian music group, Choc Quib Town
The Kings of Leon
Drake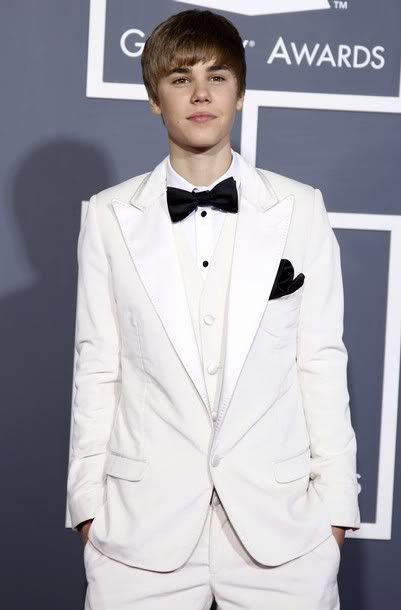 Justin Bieber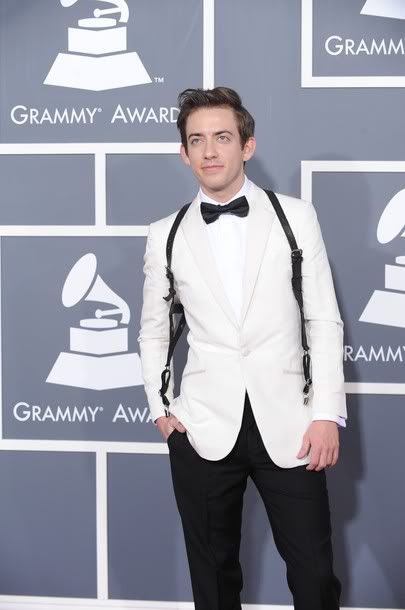 I'm not a Glee-fanatic by any stretch of the imagination, but Kevin McHale (the guy in the wheel chair) often cleans up well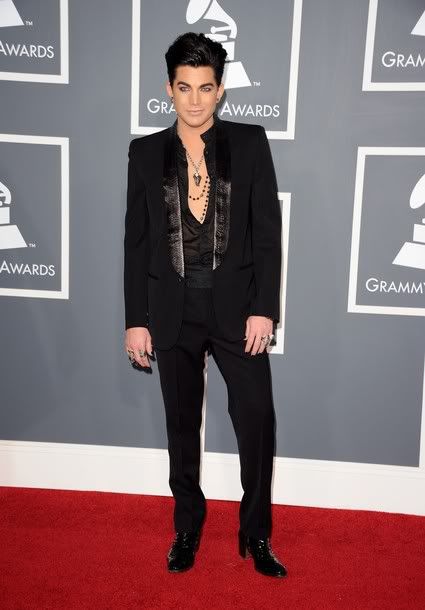 Adam Lambert

Check out LOTS more photos —> CONTINUE READING MORE >>>
This years VMAs were sort of… reckless. Kanye on stage with Taylor Swift, Lil Mama jumping on stage during Jay-Z's and Alicia Keyes performance, Lady Gaga's costumes were scary, it was a mess. But I guess that's what makes it fun to watch- it's just a random fun award show. And for that same reason celebrities don't always take their attire seriously. From both the women and men their were more plain, okay, and bad clothing than good. On the women's side, I think Solange Knowles had the best total look, and from the men… I'll let you guys decide, who do you think?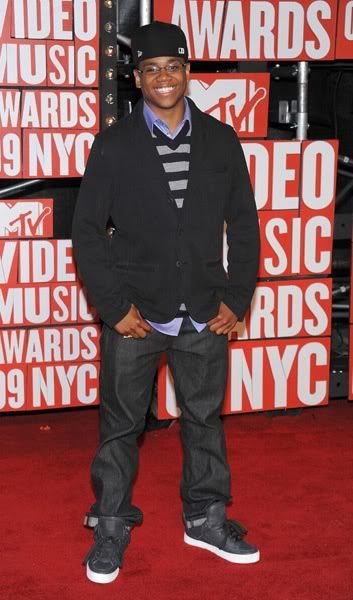 Tristan Wilds
The new 90210 sports a very casual ensemble… looks like something a prep school kid wear when they have casual day at school. He has alot of potential though, I could see him dressing like
Chris Paul
once he matures.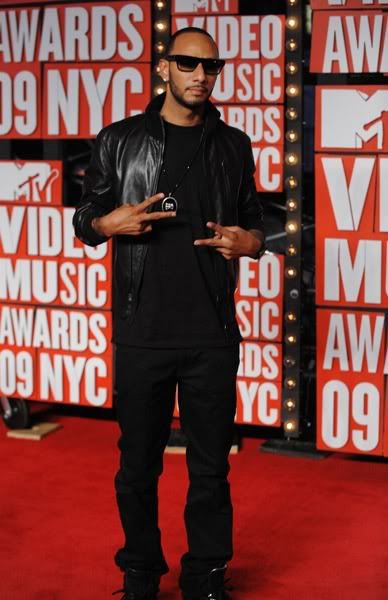 Swiss Beatz
All black, simple, classic, casually clean. Everything fits well- the jeans, the tee, the jacket. His shades are really hot.

Jermaine Jackson and guest
A very nice, top-notch quality marching band jacket. Very appropriate for the tribute to MJ.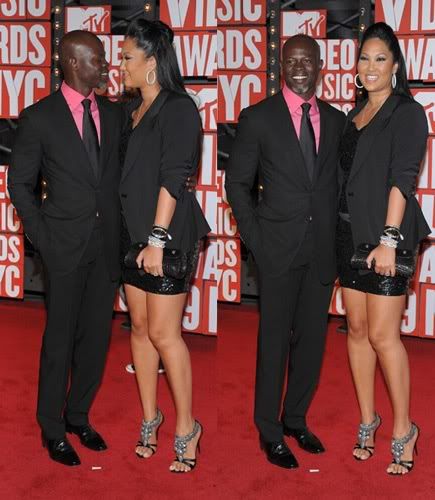 Dijmon Hounsou and Kimora Lee Simmons
cute couple, her baby weight is coming off nicely.

Adam Brody
Superb grooming. He has the whole "I just got off of work from my 6 figure job" look going. You know how it is when some of your banker friends get off work: they have a really nice suit on, tie a tad loosened, and their attire looks very relaxed- since they've been mostly at a desk all. That's the look Adam has going on, I like it.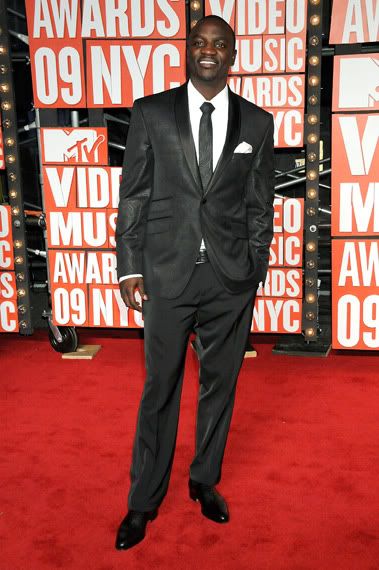 Akon
This is okay, I saw a close-up of the prints on the suit and it's not my favorite thing in the world, but it fits his style and taste.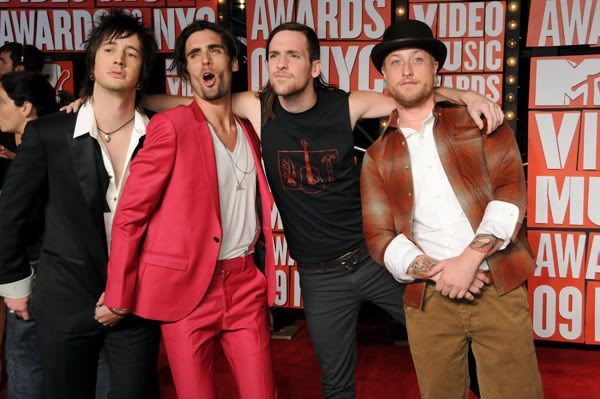 All American Rejects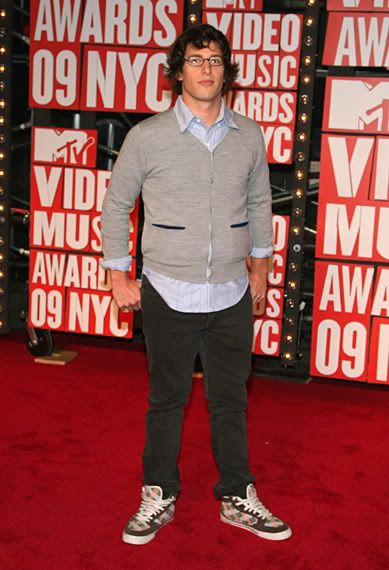 Adam Samberg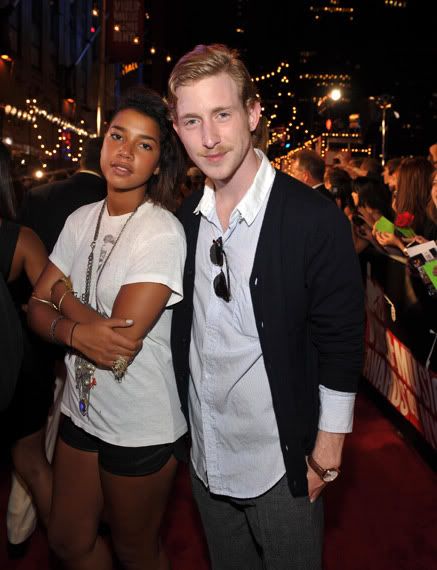 Asher Roth
This is opposite of his usual look, but I think I like it with the mustache.
He looks like a dad from the late 50s.

Chace Crawford
He looks just about perfect, good job Chace.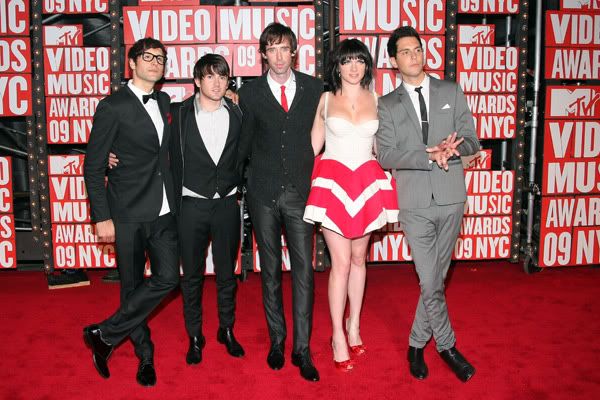 Cobra Starship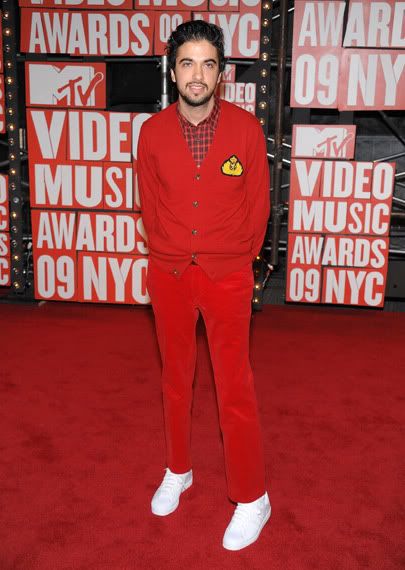 DJ Cassidy
I get what he's doing, but the look would have been much better with loafers, and if he stood up straight.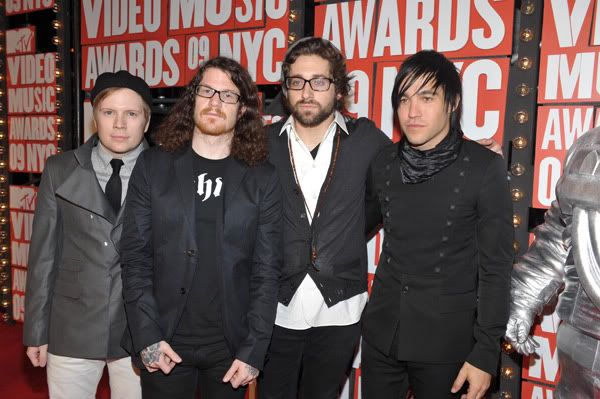 Fall Out Boys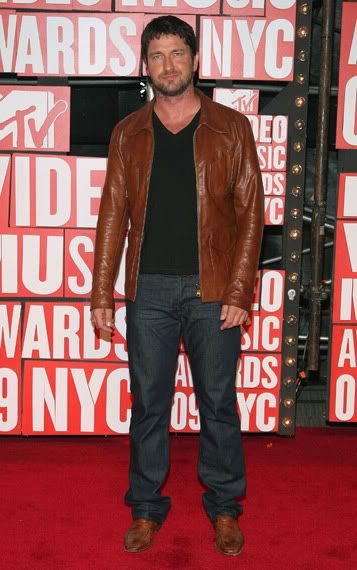 Gerald Butler
I wanna say this looks sloppy, buy I think it's mainly the camera angle. But actually, his pants are too long, jacket sleeves a little long, shirt is too short for his body type, and I wish someone would style his hair and beard better because they always look messy (not in a good way).
The Ugly Truth was really good though.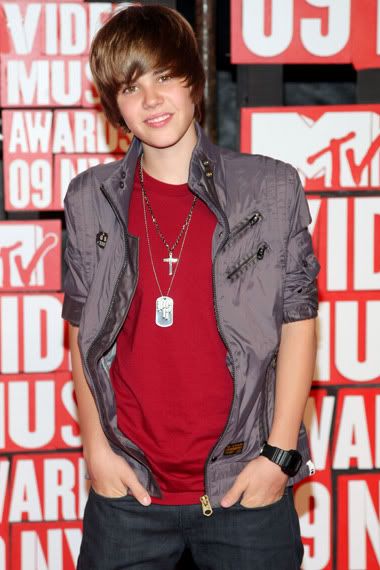 Justin Bleber
This is a very nice look for our young urban gents.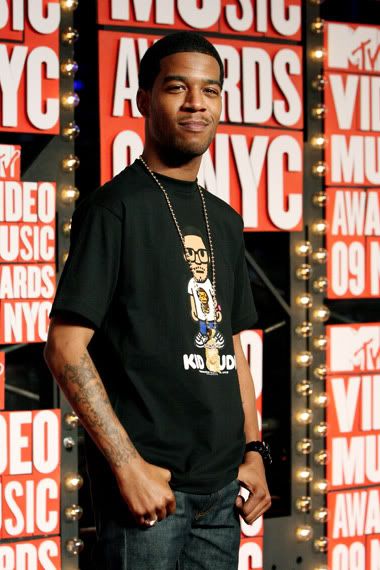 Kid Cudi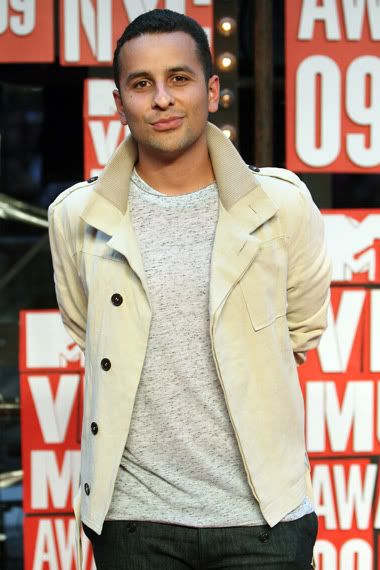 Mando Fresko
The quality of all his clothes are superb- jacket, jeans, and t-shirt

OK GO

Pitbull
Very clean

Russell Brand
(no comment)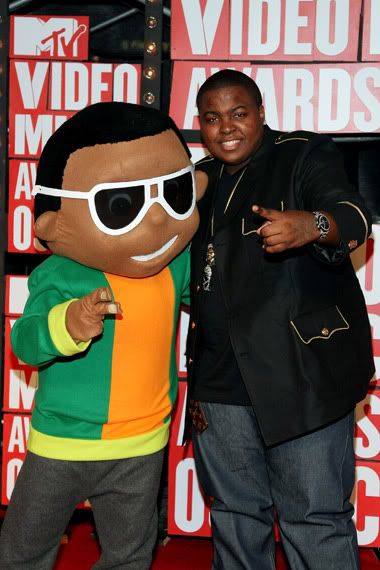 Sean Kingston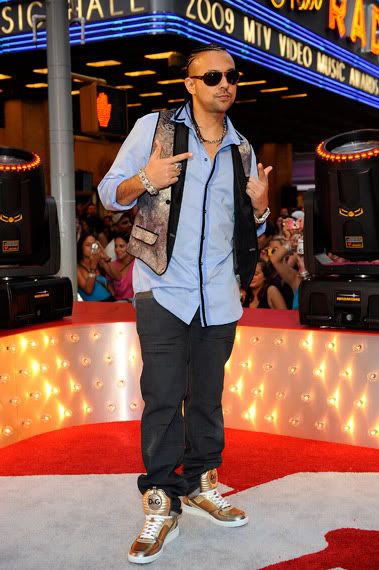 Sean Paul
I like Sean Paul, but his style is just off… its sort of stuck or something, he hasn't allowed his style to evolve. Idk, but he needs some help.

Taylor Lautner
Another almost perfect look
My favorites are probably Taylor Lautner and Swiss Beatz…