In modern times everything one needs to know can essentially be found on the internet. Well not everything– that's an embellishment, but you know alot of basic facts and "how-tos". And even though the web makes us feel as if information is at our disposal there is still a need for real-life tangibility, you know, magazines, papers, books. Sometimes looking at a screen just gets… dreary. Blogs and websites are indeed the the easiest sources to use when wanting to retrieve information on style and fashion, but books make for great companions to the information and advice you read weekly on the net. They also come in handy when your wireless connection is going on and off or when your laptop is in the shop and you need to know how to tie-a-tie or what dress shirt and shoes go best with a navy pinstripe suit. There are a few great books out there that I suggest owning just so that you can have an at-hand resource and reference guide to men's style.
1. Gentleman: A Timeless Guide to Fashion by Bernhard Roetzel
This book is very classic, from the cover, to the photos, to the sections on bowlers and top hats. If you want to know the proper ways to wear certain clothing, where to wear it, and the history of why its worn that way, then Gentleman is the book for you. Written with a focus on the English Gentleman this book is a sort of staple or all-inclusive guide that will last you a lifetime.
Here are two snippets from the book that I enjoyed, click to enlarge:
(How trousers got their cuffs and
matching particular materials/fabrics with shoes)
Purchase Gentleman: A Timeless Guide to Fashion
at your local bookstore or
HERE.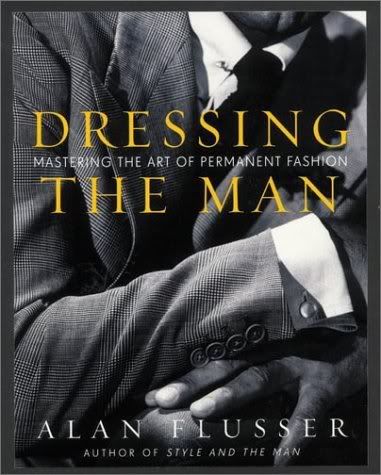 2. Dressing the Man, Mastering the Art of Permanent Fashion by Alan Flusser
This book focuses on creating style for the individual. It includes advice on what patterns, colors, and styles to wear for each body type. Much like Gentleman, Dressing the Man also focuses on building a classic wardrobe, but with a modern overtone.
Buy it at your local bookstore or HERE.
Other notable books that will help a man class up his wardrobe:
– Esquire The Handbook of Style, more info here.
– The Indispensable Guide to Classic Men's Clothing, more info here.
– Tom Ford, more info here.
These are books that you can purchase for yourself today and pass down to your nephew, son, or to a friend in the future. They would also make for great stocking stuffers for Christmas or as a just because gift to yourself or someone in need of style and wardrobe help.
more art books for you urban gents…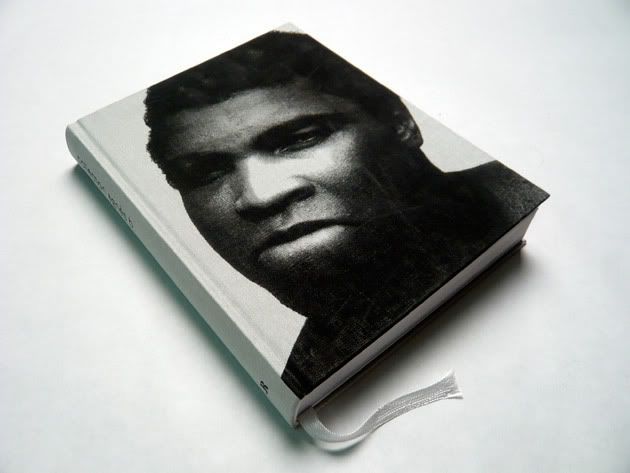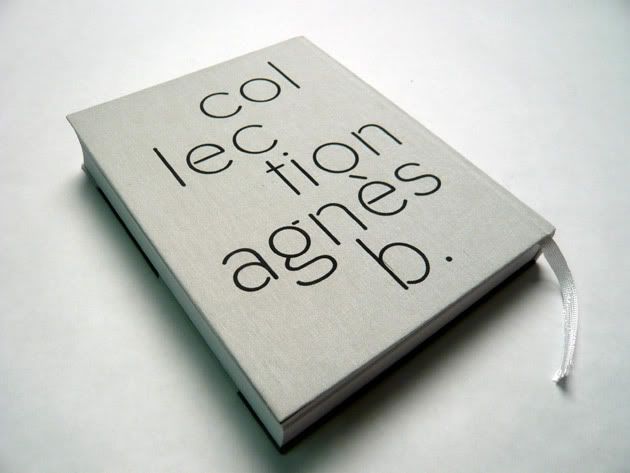 "Every art-minded person dreams of amassing an art collection that will grow to outlive their life on earth (ooh that's heavy). Agnes B is one of those people that has fulfilled that dream. Known equally for her business and her art world prowess, Agnes B has put together a one of kind collection, strong in photography and modern art (especially NYC art(. Seriously, as you flip the pages, you'd think this was a museum book, not a personal collection. But this is way too cool for any museum. It might be the coolest thing ever. Features work from Man Ray, Richard Avedon, Henri Cartier-Bresson, William Eggleston, Andy Warhol, Larry Clark, Jean-Michel Basquiat, Nan Goldin, Robert Frank, Ryan McGinley, Futura, and many others. " 65 pages. Highly recommended. via turntable.com
pre-order agnes b. Collection for a discounted price here.
Being a gentleman is about more than just looking nice- it also includes having certain skills that just add to your… "Je ne sais quoi"- to say the least. Being able to cook is a great skill to have even if you're just a college freshman. Don't wait until you're 24/26 and buying your first condo to learn to cook; start when you're 18, in college, and only have a basic kitchen and George Foreman grill.
Get The Student Cookbook by Nicotext for $9.99 at UrbanOutfitters.com
Sidenote: Do you know how many girls you can get if you know how to cook?— alot.