pow·er

/ˈpouər/ -noun



1 : ability to act or produce an effect
2 : possession of control, authority, or influence over others
3 :
great or marked ability to do or act; strength; might; force
4 : energy, force, or momentum
Bill Gates and Warren Buffet: The two richest men in the world (along with Carlos Helu).
Dwight Howard: Basketball icon in the midst of his famous "Superman Dunk" at the NBA All-Star Game.
Bugatti Veyron: Most expensive street legal car in the world at 1.7 million dollars. Fastest accelerating car reaching 0-60 in 2.6 seconds. Tied with the SSC Ultimate Aer as the fastest car in the world with a top speed of 253 mph+. World's fastest roadster.
Lion: "King of the Wild".
Manhattan: New York, New York. One of the most influential and idolized cities in the world.
We reviewed Power by 50 earlier this month, and though many of our favorite colognes have lighter/airier notes, we were impressed with Power. Having a traditional, masculine scent in your fragrance collection is a must. So the good folks at "Power by 50" are offering Urban Gent readers a 50% off discount on the cologne (and the cologne set) until tomorrow… so if you're even a little bit interested be sure to try it out. (Just click the "Power" button on the right scroll bar).
Cologne Details:

TOP NOTES: lemon leaves, black pepper, and artemisia
MIDDLE NOTES: dark wood, coriander, and nutmeg
BASE NOTES: patchouli, musk, and oak moss.
The "Power" look.

*Giveaway: Sign up for T.U.G Mail for a chance to win a bottle of POWER by 50.
Sunday is the last day to enter to win the Patrick Dempsey II cologne. Enter to win, here.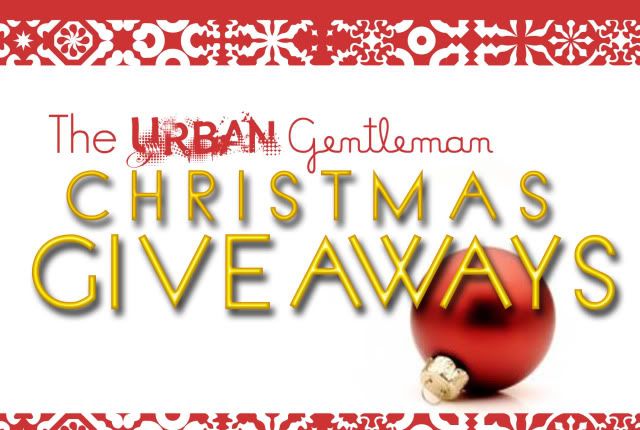 Av
on collaborated with Patrick Dempsey to debut the actor's second fragrance, aptly named Patrick Dempsey 2. Designed to embrace strength, commitment and intimacy between two people, Patrick Dempsey 2 represents infinite possibilities. While Unscripted explored Dempsey's belief in following one's passions, Patrick Dempsey 2 is a sophisticated, sexy evolution of his first fragrance.
The Inspiration
The actor worked with Avon to develop a bolder, more intense scent and took inspiration from the strong connection he shares with his wife, Avon Global Creative Color Director Jillian Dempsey. To further reflect this inspiration, Jillian Dempsey appears with the actor in the Avon brochure and global advertising shots.
"There's a very personal dimension to the fragrance," says Dempsey. "This scent evokes the feeling of strength and intimacy you experience with the person you love."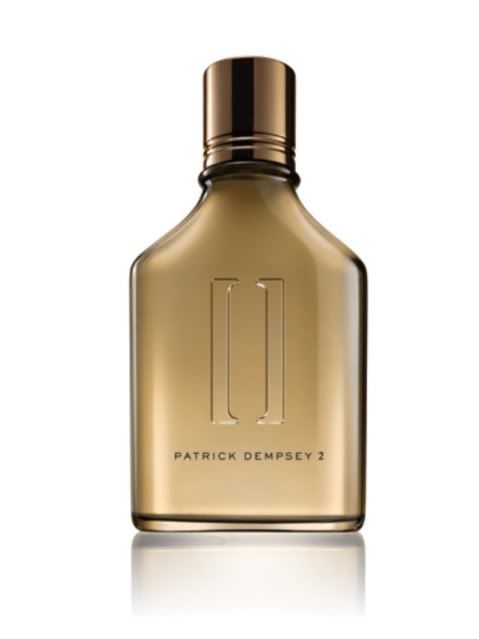 The Fragrance
Created by fragrance house Firmenich, the Oriental Spicy fragrance blends surprising, enticing spices with hints of wood and musk to convey the feeling of a powerful connection and reveal a more sensual side of Dempsey.
"In creating my second fragrance with Avon, I learned how to push the boundaries and be more expressive with the complexity of scent," Dempsey explains. "Some of my favorite notes from Unscripted, fig and patchouli, appear again in this fragrance with a darker, more mysterious effect—it's a completely different way to wear the notes."
TOP NOTES
: Saffron, Mandarin, Nutmeg
MID NOTES
: Spiced Wood Accord, Green Fig, Cistus
BASE NOTES
: Olibanum, Patchouli, Guaiacwood, Skin Musk Accord
Urban Gentleman Notes:
PDII smells slightly citrisy at first, then vaporizes into a lightly warm christmasy musk. I imagine if people made holiday colognes– this is how it would smell. Patrick Dempsey II is perfect for men who prefer a lighter fragrance instead of the usual overpowering aroma some colognes tend to have. This is definitely a fragrance one should try for the winter– along with the PDII Dual Action Face Wash and Shave Gel.

*Available exclusively through Avon Representatives. To locate an Avon Representative call 1-800-FOR-AVON or visit us online at www.avon.com.
The
Urban Gentleman Holiday Giveaway
products will make as perfect gifts or stocking stuffers for family and friends– best of all they're free!
As usual there are several ways to enter the giveaway:

*Leave your

name and email address
-AND-
(one of the below)
1. Answer the question: What do you want for Christmas/Hanukkah/Kwanzaa?
2. Subscribe to The Urban Gent (look on right column)
3. Fan us on facebook
(and answer the question on the wall or via a message)
4. Tweet about the contest (then tell us you did via "comments")
5. Follow us on blogger
Any one of the above will do, but the more ways you enter the more chances you have to win. So I suggest atleast commenting on this post then choose any of the other entry ways.
Contest ends Sunday, December 20th.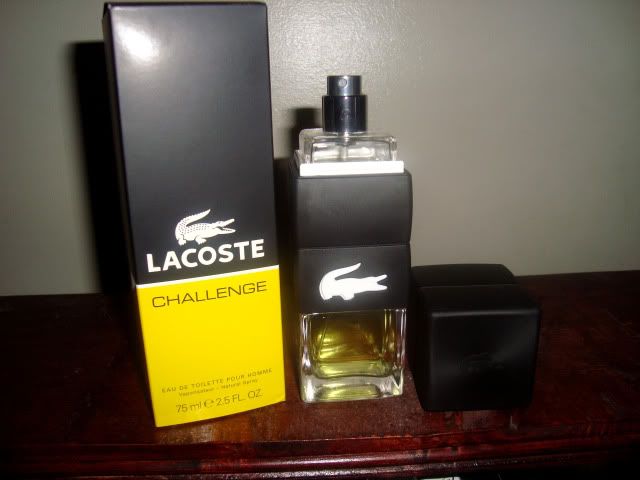 I think, still until this day, that Body Kouros by Yves Saint Laurent is
my favorite cologne for men
. I was quite smitten with the fragrance when I was… I guess "dating" a guy who wore it. I seriously was magnetized by the scent, plus the guy spoke french and he was such a gentleman so he was just an all around good packages… but I digress. Anyway since proclaiming Body Kouros my favorite, the only colognes that have rivaled it upon their release would have to be
Gucci by Gucci and Pour Homme by Versace
. But today, another cologne makes my "best" list…
I initially figured that it would be okay- sort of plain or overly masculine smelling like many "sports colognes", but when I received and opened it I realized I was wrong. The cologne is light and refreshing, it's the type scent that a girl would probably create for a guy if she was hand-picking ingredients to make a cologne from scratch.
The key would be to not wear too much of this (or any cologne in general), 3-4 sprays should be plenty. This fragrance gets 4.5/5- this is hands down my favorite new frangrance.
More Info on the scent, bottle, and inspiration behind Lacoste Challenge:
Challenge is the invigorating new fragrance for men from Lacoste; a positively energizing scent which captures the youthful dynamism of today's assertive male urbanites. Epitomizing the tenacious attitude and effortless panache of the brand's founding father, tennis legend René Lacoste, this energetic new scent is aptly named, having been designed to inspire the wearer to confidently embrace whatever challenges or surprises life throws at him – its motto: 'Never resist the call of the game.'
The Fragrance:
Top Note – THE SERVE
The fragrance opens strongly with fresh and energetic notes of tangerine and lemon, augmented by a burst of aromatic lavender – one of the most classic ingredients in masculine perfumery – which works to sustain the citric zing of the top notes into the heart of the scent.

Middle Accord – THE VOLLEY
The energy of the middle accord is driven by spices including ginger, aptly representing René Lacoste's formidable skills at the net, which he used sparingly to sting opponents when least expected, bringing an exciting kick to his overall game play.

Base Note – THE BASELINE
Just as the legend was renowned for his stamina at the base line; so the base notes are powerful, steady and consistent. Precious rosewood brings a modern edge to the scent, teak has an almost antique quality that reinforces the distinguished heritage of the brand, and the blackness of ebony corresponds to the slick modern design of the flacon. Together they create a sustained strength, giving the fragrance its solid foundation.
Emulating the shape of a tennis racket handle, the solid glass bottle is encased in a lustrous black 'soft touch' grip emblazoned with the iconic Lacoste crocodile logo, while the juice is a bright, eye-catching yellow. The color scheme is also a direct reference to the world of tennis in general, with its classic bright yellow balls and black racket grips.