Parks & Recreation: Snapback & Tees (Summer Edition).
(behind-the-scenes video of Parks & Recreation: Summertime Style)

Lately we've been so caught up in button-downs, selvedge denim, shawl collar cardigans, and double-breasted blazers that we've forgotten about the relaxed easiness of a simple t-shirt and shorts. So we pulled out the snapbacks, fresh tees, a variety of shorts, and matching accessories to help get you through what seems to be the hottest days of summertime. Also, introducing, Ben Swann #TeamTUG.
An afternoon at the park.
10:37AM// Eat breakfast.
(snapback hat: AN 'Arched Atlanta Braves', shirt:t-shirts.com 'Animal House', shoes: Native' Miller', watch: Timex)

11:15AM// Pack your bag for a good ole time at the park (yo-yo, check, frisbee, check, a ton of games to have old-fashion fun, check…).
(bookbag: Sprayground.net)

11:45AM// Always say "hi" to the neighbors or passersby, wave or casually throw up deuces (aka peace sign).
(shirt:t-shirts.com 'Beatles 1962', shoes: Native 'Howard' , jacket/rain coat: Vintage London Fog, bag: Nametag Sprayground, watch: Timex, buttons: Good Wood and T.U.G)
11:51AM// Look both ways before crossing the street.
(snapback hat: AN 'Nineties' Oakland Athletics, shirt:t-shirts.com 'Retro Bob Marley', shoes: Native 'Miller', watch: Timex 'Camper', rucksack: Duluth )
12:03PM// Keep cool and be nostalgic– buy a popsicle from the ice cream man.
(snapback hat: AN 'Across the Board' Detroit, shirt:t-shirts.com 'Bayside High', shoes: Native 'Howard', watch: Timex 'Camper', jacket: Vintage early 90s Levis, buttons: Good Wood and T.U.G)
12:19PM// Sit on a bench (in the shade of course), people watch, and ponder upon life.
(snapback hat: AN 'Across the Board' Detroit, shirt:t-shirts.com 'Bayside High', shoes: Native 'Howard', watch: Timex 'Camper', jacket: Vintage early 90s Levis, buttons: Good Wood and T.U.G)
12:43PM// Play frisbee with a friend. (or any other park-friendly sport to your liking)
(snapback hat: AN 'Across the Board' Braves, shirt:t-shirts.com 'Hangover One Man Wolfpack', shoes: Native 'Corrado', watch: Timex)
1:42PM// Take a breather and relax before heading home, or to your next destination.
(snapback hat: AN 'Across the Board' Braves, shirt:t-shirts.com 'Hangover One Man Wolfpack', shoes: Native 'Corrado', watch: Timex)
Get more of the look below:
MORE PHOTOS below: CONTINUE READING MORE >>>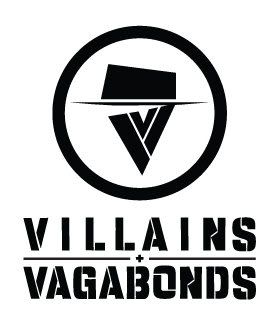 They say every girl wants a bad boy- at some point. Or atleast a guy that looks bad, even though he may be a good guy at heart. Well, there's one brand that will give you just the edge you need, while indirectly upping your street cred in the midst-
Villains & Vagabonds
. Named accordingly, V&V will surely toughen up your wardrobe.
Launched by the guys who created the clothing line KONTORSION, Villains & Vagabonds works to give classic "bad boy" designs a modern twist. Many of V&Vs shirts feature sexy graphics, scantily clad women, and guns, lots and lots of guns (pistols, ak-47s, magnums, etc)- basically all the makings of a classic Quentin Tarantino flick. This up-and-coming line is Southern California based, and all their tees are crafted at the company's in-house screen printing facility (gotta love a t-shirt that's made in the USA).
Did you hear about the rose that grew from a crack in the concrete?
Proving nature's law is wrong it learned to walk with out having feet.
Funny it seems, but by keeping it's dreams, it learned to breathe fresh air.
Long live the rose that grew from concrete when no one else ever cared

.
Tupac Shakur's
Rose From a Concrete
poem portrays the exact message that NBA superstar Lamar Odom is trying to get across- given the opportunity, anyone can grow. And that's what Rich Soil is all about.

Rich Soil is a clothing line that promotes creative design, spiritual iconic imagery, and the shared idea that growth can come from virtually anywhere. Started by Lamar Odom and designer Jonathan Garcia, Rich Soil seeks to be at the forefront of new ideas. Drawing inspiration from an eclectic mix of experiences, musical taste and personal philosophy. Rich Soil uses the T-shirt as a vehicle to promote more than a brand, but a movement that represents the creative spirit of all people.
You'll also notice that many of Rich Soil's designs include a lion, rose, and or trumpet. The lion and trumpet are iconic imagery taken from biblical references and represents the spirit inside everyone. The rose, as mentioned earlier, represents growth.


LA Forever, $28
(also in purple and gold)
*(this is a new one in their collection and one of my favs)

Heart of a Lion, $28

City Breaker, $28

Creative Spirit, $28
(also in black and white)
Featured artist for Rich Soil includes: Chuck Anderson, Mike Perry, Carine Brancowitz, Joe King, and more.
More than just a clothing line…
Besides producing stellar tees featuring some of the most creative artist of today, Rich Soil clothing further promotes its message with their Rose Campaign. Originally, based off of the "Rose Court" t shirt, the Rich Soil Team wanted a symbolic representation of growth and human spirit to thrive in any condition. By planting and documenting the Rose in unusual situations, these photos are meant to represent each of our personal struggles and the ability to grow into something beautiful. To partake in this movement email
rosecampaign@richsoilclothing.com
with your name and a photo of a rose with the appearance of growth from an unusual place/location that represents you as an individual.
To view
Rich Soil's collection
,
go here
.
Oh, let me not fail to mention that Odom's line also carries women tees that are hot as well. So if you get one for yourself be sure to purchase one for you girlfriend too.
Lamar wearing his Heart of a Lion tee.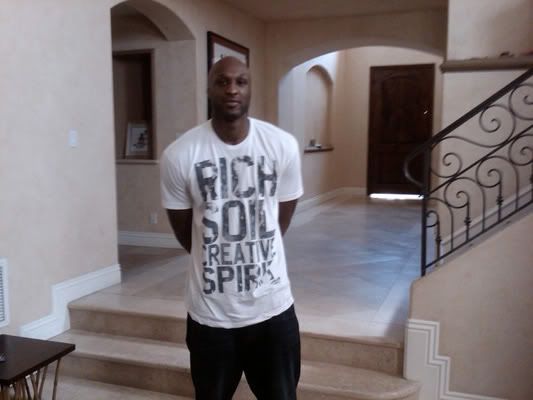 Lamar behind the scenes of his Rich Soil photoshoot
Lamar at L.A Confidential Magazine photoshoot
The French Revolution, Ottoman Empire, Gangs of New York, Wild West, Harlem Renaissance and Civil War.
If you have an interest in any or all of those subjects then you'll probably love
Emperial Nation.
They're a lifestyle streetwear brand that focuses on preserving history in their threads.
And the subject's above aren't just cool and interesting, they actually have tees inspired by each of those historical events.
Gangs of New York graphic tee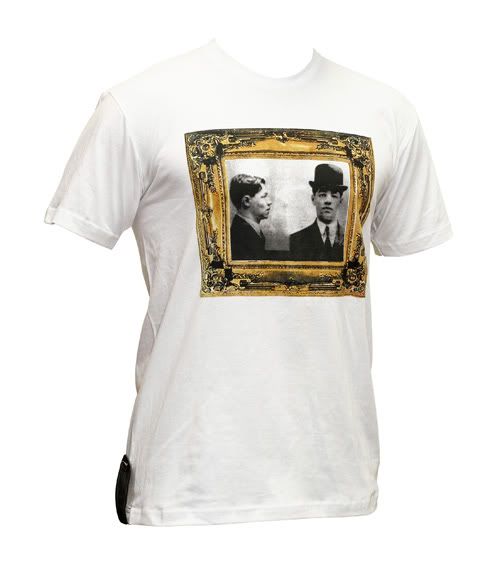 Paul Kelly Mugshot tee, $38
Harlem Renaissance graphic tee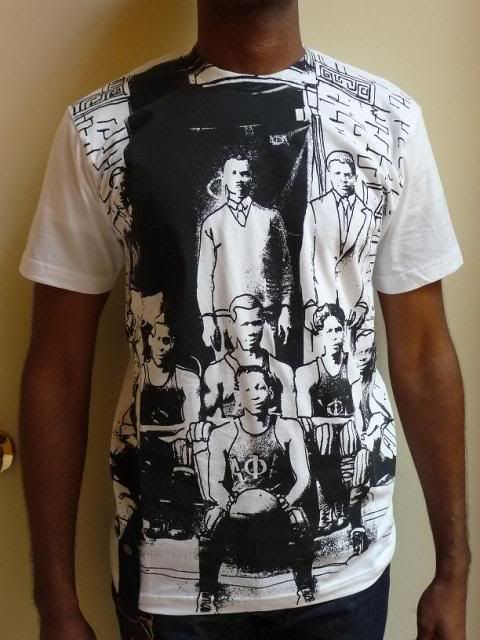 Alpha Team Tee, $39
William Harris, David Beckham, Curtis "50 cents" Jackson, DeAndre "Souljah Boy" Way, and Jayson "Jadakiss" Phillips are a few of the celebrities that have caught on to the history-driven EN movement. Check out their collection: emperialnation.com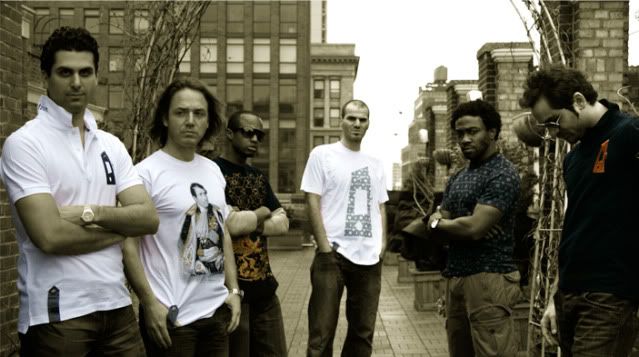 I was sent an email about a new t-shirt that features Eminem… when I first read the email I thought "Geeeez, I haven't heard anyone mention this guy in forever, is he still alive?" Well, it looks like he is. The tee went on sale yesterday, it features Eminem (obviously) and was designed to support his new book,
The Way I am
.
Buy it from undrcrwn.com
Just in case you forgot who Eminem was, here's a helpful reminder:
He goes hard huh? Who knew…
I saw these tees online and thought they were pretty cool…
Both shirts are Lira, buy them for $30.
(karmaloop)