Cologne Convenience: The Scentbird Men
Scentbird Men is a subscription cologne provider that delivers your favorite cologne to your door for $15. There are alot of subscription services out there these days, but sometimes it's hard to commit to one– many of us barely want to subscribe to magazines. However, I think with grooming items, like cologne, it's easier.
For most, cologne is a staple in our grooming collection, so Scentbird Men is a natural fit. You'll especially become a fan if you like to switch up your fragrance and try new ones. Scentbird has over 350 colognes to choose from monthly: Gucci, Dolce and Gabanna, Hermes, Burberry and many more. You get a bottle of cologne that lasts 30 days or 120 sprays (4 per day), then right around spray 100 or so you'll get your new bottle.
Decluttering your Grooming Products.
Between the special facial cleansers, beard oils, and hair gels men are starting to have just as many products as women. So I like the fact that this can help you become a little more minimalistic. Instead of a tray of 3, 4, 5, 15, or so colognes sitting on your dresser or window sill there's just one. Plus, the bottle is small so it's also very easy to carry around you could have it in your car or gym bag.
What Scents Should I Try?
For some of you this is easy– you're faithful to your top 3 colognes that you keep in steady rotation. On the other hand if you're unsure about which colognes to choose then take a trip to a large retailer to do a little "cologne window shopping". Test a few fragrances, remembering to sniff coffee beans in between (to refresh your palette), and write down your top 4 or 5. This will provide you with the perfect Scentbird List to start with.
For my first bottle I chose YSL L'Homme. It arrived quickly and securely in Scentbird packaging. I worried about whether or not the fragrance would be as strong as the traditional bottled version, and after a week of using it I can luckily say it is. Next month I may go for Tom Ford.
THE UPGRADE:
There's been a point for most of us, when we've decided to switch from our classic Colgate double-bristle toothbrush to a Phillips Soniccare. In the same way, it may be time for some of us to go from our classic cotton washcloths to a FOREO LUNA.
The FOREO LUNA for MEN is a 1-minute cleanser that removes dead skin cells and unclog pores. It also preps the skin in a way that makes shaving a little more comfortable, while also prevent razor burn. As a bonus the pulsations of the LUNA leaves the skin looking young and fresh – so it's also anti-aging.
THE REVIEW:
I like the actual unit itself, it's sleek and black, easy to use, portable, and the silicone bristles are very soft. I've decided to keep mine in the shower for easy access. (I have one of those tension rod, ceiling to corner tub caddies, so most of my products are at eye level).
THE PROCESS:
As shown in the photos above you simply lather up your chosen face wash then turn on your LUNA and get to work. I did as such and I'll admit– the vibrations are actually sorta of therapeutic – it essentially gave me a face massage. I then rinsed off the face wash, and my face felt baby smooth. Hmm… I can get used to this.
It's too early for an in-depth review, but in the few days I've had it I really like it. It feels nice taking my skincare routine up a notch. Try it and let us know what you think. Or if you currently use it, feel free to give your opinion on FOREO LUNA for MEN
below.
GET 10% OFF USE CODE: LFMEN1
Grooming Reviews for 3 product lines: Mangroomer, Menjai, Caswell-Massey 1752
MANGROOMER– "The Essential Private Body Shaver"
Summary of MANGROOMER Products: Clearly the ManGroomer shavers are for the man who wants to keep his entire body manscaped. Their shavers are very easy to use for either a quick trim -or- for a more precise, time-consuming cut… yanno, when you're aiming for an almost Adonis, sculpture-like look. ManGroomer also does a pretty good job making their shavers as ergonomic as possible, which is highly appreciated when you're dealing with "sensitive areas". The nose and back clippers are especially designed to help you achieve an easier and more efficient clean shave.
Below are individual reviews with the following information: 1.)Feel/Application 2.) Immediate Results 3.)Short-term/Long-term Results
Nose Clipper: 1.) The round nozzle at the tip of the clipper has the perfect shape for your nostrils – allowing for a painless experience. 2.) You can instantly see a dramatic change 3.) On average you'll have to use the nose clipper about every week
Full Body & Back Clipper: 1 & 2.) You have to use as directed in order to get a smooth, close painless shave. Meaning, when cutting – you must lead with the guide comb. Once you figure out this little trick you'll be privy to a, dare I say "fun" shaving experience. Seriously, once you start it's sorta hard to stop. There is a con though– it's hard to get a clean shave in the lower pelvic area due to the curvature of the body combined with the lack of flexibility of the clipper head (Full Bod Clipper). The Back Clipper has an extended arm that bends to allow the operator to easily reach all the hard to get spots– this is an obvious plus. 3.) Everyone's genome and rate of hair growth differs but on average to maintain that initial groomed look you'll have to shave every 6-10 days. The shaving mechanism on all these clippers are superb! Not sure how often I'll have to replace the head though.
Purchase MANGROOMER products, here.
MENAJI— "Skincare for the Confident Man"
Summary of MENAJI Products: This bold skincare line embarks on the rough and sensitive terrain of Men's grooming. Like most lines, Menaji has products for face cleansing and moisturizing, but what makes them novel are their "correct" and "conceal" products formulated especially for men. Now some may just see those particular products in their line as "makeup" and automatically dismiss it. But let's keep it real– most male celebrities use a little (or a lot) of makeup when they're on television, in movies, and when going to events… so I can totally see the modern "metrosexual" man having a little "conceal and correct" in his "manbag" amongst all his other products. This skincare line is certainly aimed at men who also want a quick and easy fix to small imperfections (basically, you don't want to wait for that light spot to go away, you want to conceal it now). Overall the Menaji products that were tested have a great application, leaving your skin re-vitalized and vibrant. However, all skin is not created equal so some products work better depending on the degree of oil your skin retains. But don't fret! If you have drier skin just add a little oil pre/post to administering the application and you can maximize your results.
Below are individual reviews with the following information: 1.)Feel/Application 2.) Immediate Results 3.)Short-term/Long-term Results

Deep Cleansing Masque: 1.) The initial feeling yields a clean refreshing sensation 2.) This masque doesn't leave your skin feeling in dire need of moisture, in fact, depending on the degree to which your skin retains oil– you may feel the need to cleanse your face again (Menaji recommends using once to twice a week).
Camo: 1.) It glides onto the skin smoothly leaving no granular trail 2.) I have a "deep tan" "copper" or "medium bronze" type skin tone. And the rule of thumb is to go one shade lighter than your complexion when it comes to concealers. Menaji gave us the bronze camo (aka: male concealer) which was much more beige or "dark vanilla" than bronze so for me the initial application was too light for my skin tone. In an effort to keep from embarrassment I added some oil to the application and that calmed down the brightness to make it more even to my skin tone. Though I had to tweak it to blend, it actually did a great job minimizing small imperfections 3.) Long-lasting, no need to re-apply.
Eye Gel: 1.) "Emulsion with integrity" – goes on the skin smoothly with a nice cooling effect 2.) Due to the cooling effect under your eye, you'll get an instinct to wipe it off because it feels like water is on your face… But DON'T! lol. 3.) It takes about 30 minutes to feel a slight tightness of skin under the eye which last for a couple hours. By that time you should be awake and the sleeping bags under your eye should disappear.
Purchase MENAJI products, here.
CASWELL-MASSEY 1752
Summary of Caswell-Massey 1752 Products: Good product line. Definitely better than your average shaving products, but could be seen as average when compared to other previously reviewed shaving lines. However, Caswell's products have a eucalyptus component which attributes to their strong rejuvenating effects. Their product line has a natural masculine scent that's very commercial. Every man will like it.
Below are individual reviews with the following information: 1.)Feel/Application 2.) Immediate Results 3.)Short-term/Long-term Results
Essential Pre-Shave Oil: 1.) High quality oil, very soothing and nourishing to the skin. 2.) Helps restore nature oil balance without leaving the skin too oily. 3.) Keeps the skin moisturized for 5-7hours.

Original Shave Cream: 1.) Thick and creamy consistency that coats the skin very well. 2.) Post shaving, the skin feels very supple, tight, and non-irritated 3.) Have to shave every other day – this product does not retard hair growth.

Exfoliating Wash 1.) Feels very light more similar to a face scrub than an all out exfoliate 2.) Immediate rejuvenating sensation! Thanks eucalyptus! 3.) Like most exfoliates you should only use once a week but due to the lightness of this wash you could probably use it 2-3X a week.
Purchase Caswell-Massey 1752, here.
T.U.G Contributor, C.Daniel Cross.
We've featured all these items before, but for various reasons we feel the need to re-highlight…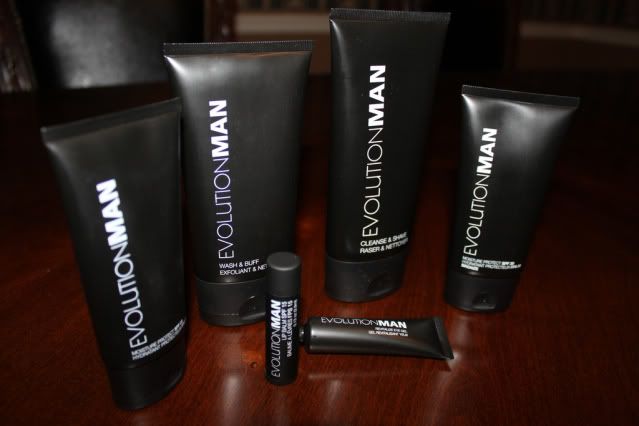 EvolutionMan. Remember this newer luxury 'green' skincare line we featured last year? Used by Patrick Dempsey, Lebron James, and Seth Meyers just to name a few. Well, I get THE most compliments on my skin when using EvolutionMan– from random people commenting on how smooth my skin is to saying I have a "glow", lol… the response is sorta unexpectedly amazing. Combined with drinking lots of water, EvolutionMan keeps my skin very clear. I 100% recommend all men giving this line a try. Get, it here.
( -Thomas, T.U.G Contributor)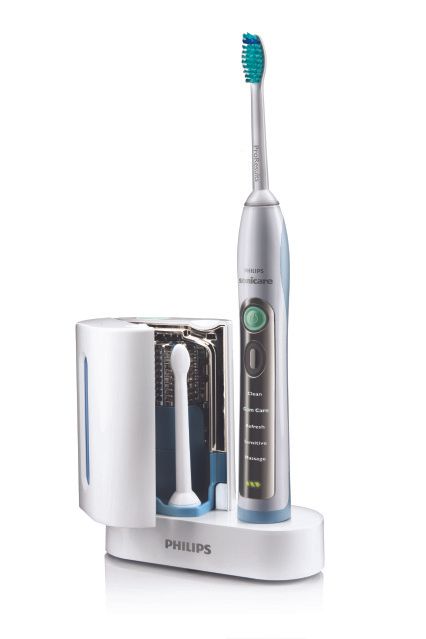 Sonicare Flexcare+. When Phillips first sent me the Sonicare Flexcare+, I thought I would try it out then stop using it when the batteries ran out, like I've done so many electronic toothbrushes in the past. But man was I wrong, not only is Sonicare Flexcare+ the best toothbrush I've ever used, I can confidently say that I will never not own one! Pretty extreme I know, but it's true. The design is nice and sleek, there's a UV cleaner included, and it actually does make you teeth whiter (or keeps them white). if you're on the market for a new electronic toothbrush -or- if you just know you need to step your dental care game up, then definitely get this. Get it, here.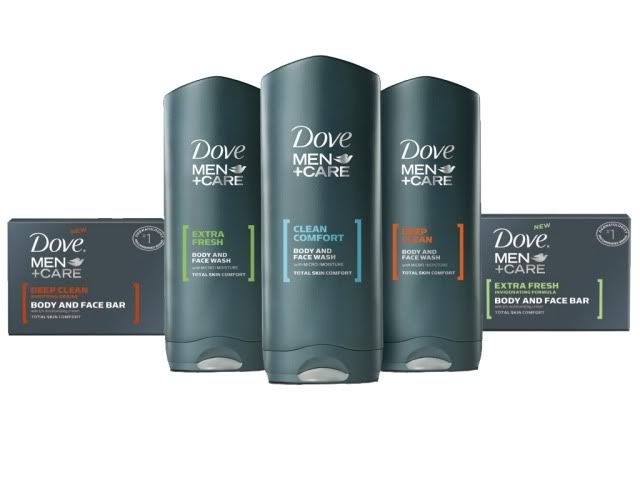 Dove Men+Care. We were sent alot of the Dove Men+Care sets when it first came out, so they were disbursed out between giveaways, loyal T.U.G readers, friends, and family. And nearly everyone who was given this set now purchases it on a regular, and it has become one of their staples. Their bath tool wasn't a hit in the least bit (sorry, Dove), but everyone loves the bodywash/facewash. Get it, here.
Twinluxe Instant Energy Mist. We reviewed several Twinluxe products last year, and most of them proved to be quite excellent. Over the past couple of months I've been using the Instant Energy Mist and not only is it a refreshing facial 'wake-up', but it gives you a glow. The perfect thing to use after a long flight, or daily when you need a slight mid-day pick me up that isn't a Red Bull or 5-hour Energy Drink. Get it, here.