We've featured all these items before, but for various reasons we feel the need to re-highlight…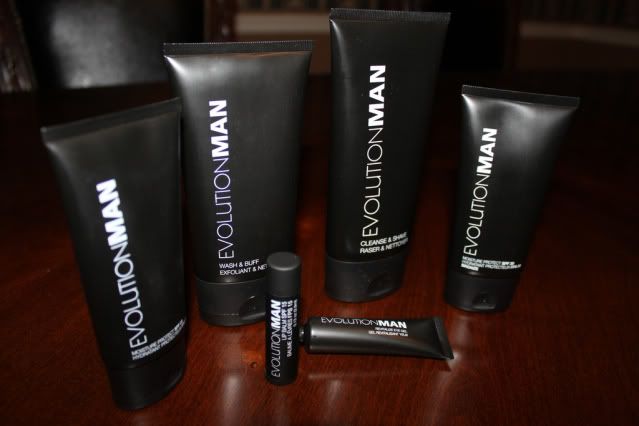 EvolutionMan. Remember this newer luxury 'green' skincare line we featured last year? Used by Patrick Dempsey, Lebron James, and Seth Meyers just to name a few. Well, I get THE most compliments on my skin when using EvolutionMan– from random people commenting on how smooth my skin is to saying I have a "glow", lol… the response is sorta unexpectedly amazing. Combined with drinking lots of water, EvolutionMan keeps my skin very clear. I 100% recommend all men giving this line a try. Get, it here.
( -Thomas, T.U.G Contributor)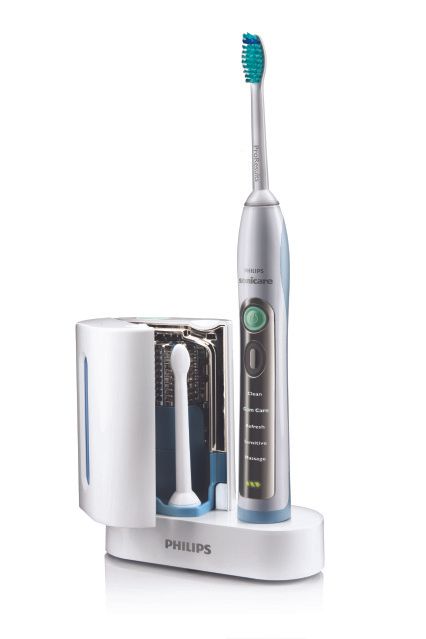 Sonicare Flexcare+. When Phillips first sent me the Sonicare Flexcare+, I thought I would try it out then stop using it when the batteries ran out, like I've done so many electronic toothbrushes in the past. But man was I wrong, not only is Sonicare Flexcare+ the best toothbrush I've ever used, I can confidently say that I will never not own one! Pretty extreme I know, but it's true. The design is nice and sleek, there's a UV cleaner included, and it actually does make you teeth whiter (or keeps them white). if you're on the market for a new electronic toothbrush -or- if you just know you need to step your dental care game up, then definitely get this. Get it, here.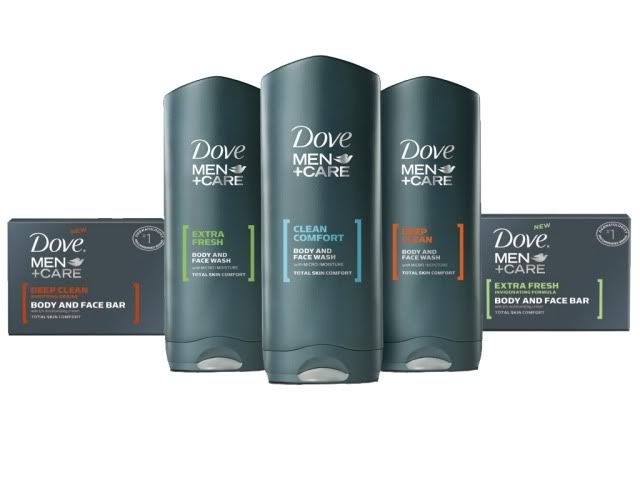 Dove Men+Care. We were sent alot of the Dove Men+Care sets when it first came out, so they were disbursed out between giveaways, loyal T.U.G readers, friends, and family. And nearly everyone who was given this set now purchases it on a regular, and it has become one of their staples. Their bath tool wasn't a hit in the least bit (sorry, Dove), but everyone loves the bodywash/facewash. Get it, here.
Twinluxe Instant Energy Mist. We reviewed several Twinluxe products last year, and most of them proved to be quite excellent. Over the past couple of months I've been using the Instant Energy Mist and not only is it a refreshing facial 'wake-up', but it gives you a glow. The perfect thing to use after a long flight, or daily when you need a slight mid-day pick me up that isn't a Red Bull or 5-hour Energy Drink. Get it, here.
Here's the latest grooming rundown of 3 men's grooming skincare lines from new T.U.G contributor, C.Daniel Cross.
Bulldog Natural Skincare

Summary of Bulldog Products: The products actually feel very natural, gentle on the skin, and smells damn good! Basically the smell is uniquely masculine, with hints of honey, green tea, lemon, and lime. On the con side, some of the products have to be used doubly or triply as recommended to get the desired sensation. Bust still overall, a solid natural skincare line for men.
Below are individual reviews with the following information: 1.)Feel/Application 2.) Immediate Results 3.)Short-term/Long-term Results
Original Shave Gel: 1.) Feels gentle. 2.) Provides a fresh and aromatic shave experience 3.) While the product is salon quality, the product falls short of providing necessary moisture.
Original After Shave Balm: 1.) Has a calming and gentle feel. 2.) Reduced the appearance of after shave bumps, and alleviated irritation of shaving.
Original Face Wash: 1.) When applied to your face the consistency feels smooth and cool. 2.) Your face feels very clean 3.) Need immediate moisturizer afterwards to prevent dry skin.
Original Face Scrub: 1.) This product feels and smells very "high-end". 2.) It reminds me of the initial facial cleansing you get at the spa before the actual facial…NICE! 3.) Definitely use as directed (once or twice a week) as with most face scrub your face feels dry and in need of moisture! This product has to be combined with a great moisturizer.
Original Moisturizer: 1.) Feels cool and rejuvenating 2.) Your skin absorbs the product quickly! I had to apply it 3x to maintain the feel of the initial application. As the product label says… "Hope for the best" on this one… 3.) This product doesn't compliment the rest of the line… Moisture is such a key element to healthy vibrant skin, so I think Bulldog may need to go back in the lab for this one for a few improvements.
Purchase Bulldog Natural Skincare, here.
Bluebeards Revenge
Summary of Bluebeards Revenge Products: I can honestly say this product works! This shaving line is smooth, creamy, and mild. The application goes on easy and non-foamy. The smell is reminiscent of classic shaving days of yore. This product truly is worth every penny. I like the eye-catching labeling… its very "mans-mans" and inviting in a elegant pirate sort of way, lol.
Below are individual reviews with the following information: 1.)Feel/Application 2.) Immediate Results 3.)Short-term/Long-term Results
Shaving Cream: 1.) Thick and luscious cream 2.) Post shaving, skin left smooth, and non-irritated and moisturized!
Post shave balm: 1.) Has a velvety application. Its creamy texture on your skin feels like a face mask 2.) Leaves skin feeling soft, non-irritated 3.) Combo of shaving cream and post shave balm help delay hair growth and hair became easier to shave.
Purchase Bluebeards Revenge, here.
.
Lubriderm Men's 3-in-1 lotion – Fragrance free & Light Fragrance
Summary of Lubriderm Products: Skin felt smooth and revitalized. Very fast acting and one application lasted all day. Although the scented version was a little overwhelming for everyday use – handy in times when cologne isn't appropriate… like a beach or pool outing.
Purchase Lubriderm Men's 3-in-1, here.
.
While women of color have their Miss Jessie's
and Carol's Daughter
hair products, their has been a particular lack in products for men of color, created by a person of color (from start to finish), well, Frederick Benjamin has arrived to fill that void.
Inspired by his grandfather, Michael James (founder of Frederick Benjamin) wanted to create a simple, timeless grooming line that evoked the same sense of pride men had in the 40s and 50s. "My grandfather (Frederick Benjamin Schumpert) was the epitome of style, grace and finesse. At an early age, he taught me the importance of looking your best and being prepared for what life has in store for you. When I began developing the line his words and image was the inspiration that helped me bring the brand to life." Inspiration from your grandfather ,huh? well, we're pretty familiar with that around here (see: T.U.G logo).
Left: Frederick Benjamin Schumpert, Right: Michael James, founder, honed in his hair care expertise by working with companies like L'Oreal and Revlon for over a decade.

As discussed in The Urban Gentleman Grooming Routine, men of color must be particularly sure to use conditioning products that add nutrients to the hair, instead of stripping away its natural oils (which creates dry scalp and dull hair.) Frederick Benjamin's line of natural products are free from all things that damages hair: drying alcohols, synthetic fragrances, and petroleum distillates: petrolatum & mineral oil. Instead there are natural ingredients like spearmint, clove, hemp seed, and nettle that cohesively work together to invigorate the scalp, create lasting hydration, restore softness and bring a natural matte shine to the hair. And although created with multicultural men in mind, the products works well with all hair (curly, straight, wavy) and scalp types.
The Frederick Benjamin line of products is lightweight, grease-free and can be used on a daily basis. Shampoo, Conditioner, and Daily Hydrator. Each product retails for $12.00 each, purchase here.
T.U.G Review: What can I say, I crossed my fingers hoping it would deliver and it did. First off, the smell is great, it's minty so if I wash my hair in the morning it gives me a relaxing wake-up and if I choose to wash my hair at night, it has a faint calming effect which helps after a stressful day. The immediate results of The Frederick Benjamin line of products is softer hair, then after a few washes you really begin to see the natural shine. All in all I recommend those searching for a new line of products to give it a try.
Of course we want you to experience this new line of products as well, so follow us on Twitter and Facebook for a chance to win a Frederick Benjamin Travel Kit (we'll giveaway 5 total over the next few weeks).
Gucci Guilty for Men.
The newest fragrance from Gucci is Gucci Guilty Pour Homme. We were big fans of Gucci by Gucci
, so we were looking forward to testing out the newest men's scent from The House of Gucci (details/review below). The face of their Gucci by Gucci campaign was James Franco, so for Gucci Guilty they chose yet another Hollywood star, this time Chris Evans (from Fantastic Four, and the highly-anticipated film Captain America: The First Avenger). Check out the Frank Miller (Dark Knight, 300, Sin City) directed Gucci video below:
Thanks to the good folks at Gucci we'll be sponsoring a 5-day Giveaway (yes, everyday this week) of Gucci Guilty Pour Homme…
To win: Follow on Twitter, Fan on Facebook, and/or sign-up for T.U.G Mail. Then simply comment or retweet. And as always the more ways you enter the higher your chances of winning. (winners are chosen via random.org)
Cologne Details:

TOP NOTES: lemon and lavendar
MIDDLE NOTES: orange flower
BASE NOTES: patchouli and cedar wood
Very detailed notes summary: "The scent seizes hold of the senses with a heady cocktail of invigorating Italian lemon and mandarin with crushed green leaves – evocative of sap rising – and a defiant punch of pink pepper. Its middle motifs persuade like a whispered invitation. The herbal freshness of lavender coils around an aphrodisiac cardamom note – at once stimulating and entrancing – on an unexpectedly tender bed of orange flower and neroli. The patchouli that is the hallmark of all Gucci fragrances is married with cedar and sandal wood gleaming with amber to create a robustly earthy, yet suggestively exotic sensuality of a profound masculinity."

Review: The fragrance opens like many of my favorite colognes with fresh italian lemon, but I think the mix of cedar and sandalwood (from the base note) with the lavendar creates a semi-stark ending for me. That said, once the fragrance lingers for a few minutes it leaves a masculinely fresh scent– which is always a great thing. This strikes me as easy go-to date cologne.
Be sure to enter to win a free bottle in the giveaway!