A few photos from the 83rd Academy Awards at the Kodak Theatre in Hollywood, California
Colin Firth and his wife Livia Giuggioli
Hugh Jackman in Ferragamo, and his wife Deborra-Lee Furnes
Mark Wahlberg and wife Rhea Durham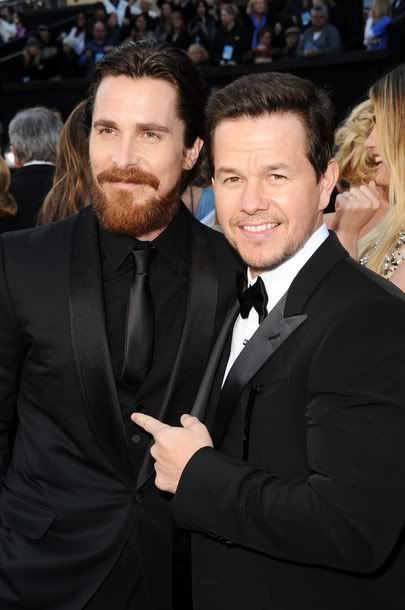 The Fighter stars, Christian Bale and Mark Wahlberg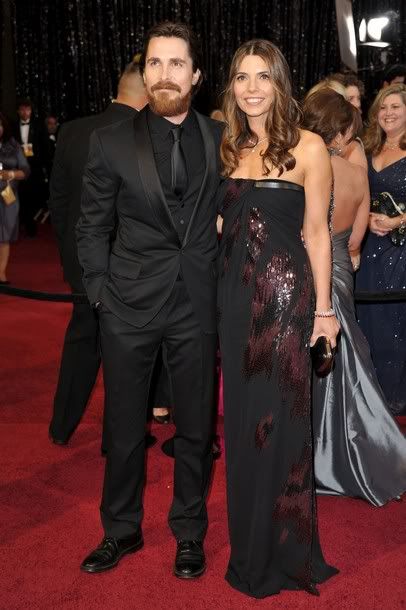 Christian Bale and Sibi Bale in their usual all black
Matthew McConaughey and wife Camila Alves
Javier Bardem and Penelope Cruz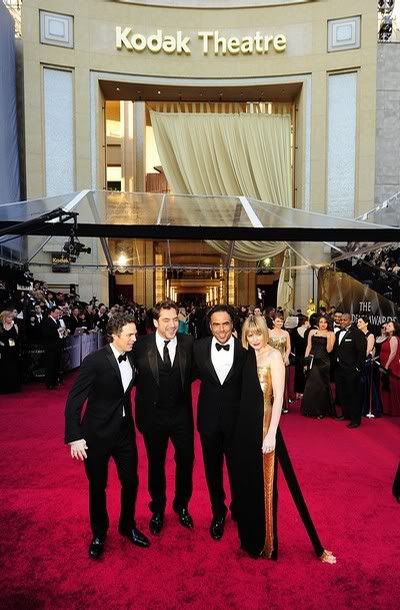 Mark Ruffalo and wife Sunrise Coigney, Javier Bardem, and director Alejandro Gonzalez Inarritu
I guess you could kind of say "Mom's on the red carpet" has been a trend all award season long (SAG Awards, Grammys, etc) and there were no shortage of mothers last night… Moms on the Red Carpet: Justin Timberlake with his mother Lynn Harless, director Tom Hooper with his mother Meredith, and Russell Brand with his mother Barbara aka "Babs"
MORE PHOTOS BELOW –> CONTINUE READING MORE >>>
After a brief hiatus Mr. Bringing Sexy Back has decided to bring back his line William
Rast
. Along with other celebrity designers Justin showed his line this week at New York's Spring/Summer 2009 Fashion Week. I really like his line, it's very "Justin-like" meaning that the line looks like the clothes that
JT
rocks on a daily. Which is more than I can say for some others; there's nothing worse than celebrities who don't rock their own brands…
freakin'
posers!
lol
, j/k. Above all I admire that the clothing line has included both female and male pieces since it's debut in 2006.
Justin
Timberlake
started the line with his best buddy Trace Ayala. The name "William
Rast
" is a combination of
Timberlake's
and Ayala's grandfather's names. The clothing line is truly a rocker's paradise, full off denim and pieces that truly emulates the style of a
rockstar
. According to a paragraph pulled from
Nordstrom
.com: t
he denim line infuses the soul of authentic Southern heritage with the energy of contemporary Hollywood. Discover tailored pieces that blend rock 'n' roll rebellion and modern sex appeal for a uniquely defined style.
And if you didn't know, Mr.Timberlake launched his Re-introduction of the line with a series of mini movies that feature "William Rast"… starring Justin Timberlake as …??? As William Rast why of course! Check out his series of movies HERE
Re-Introducing William
Rast
:
One of my favorite looks from the show
The William Rast Design Team
You can buy William Rast from a variety of stores including
Nordstrom.com

So What Do You Think of William Rast?