The 52nd Annual GRAMMY Awards held at the Staples Center on January 31, 2010 in Los Angeles, California.
For the most part the guys looked good, everyone kept with their usual look or style. I just hate that once again the show proved that receiving a Grammy doesn't mean what it used to, the people who deserve it never seem to win (ie. Black Eyed Peas should have won Album of the Year).
Check out our collection of celebrities at the 2010 Grammy Awards, on the red carpet, at the show, and after: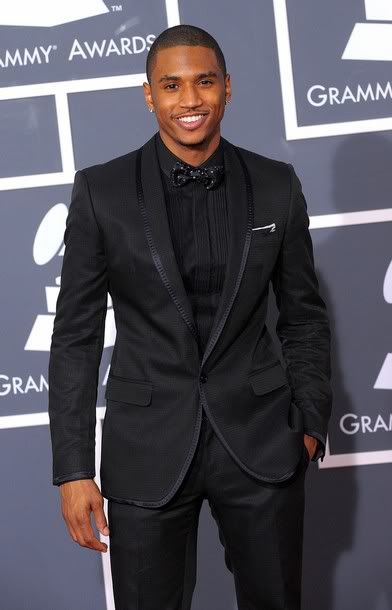 Trey Songz
One of Chi-town's finest, singer Common
Common, fresh as usual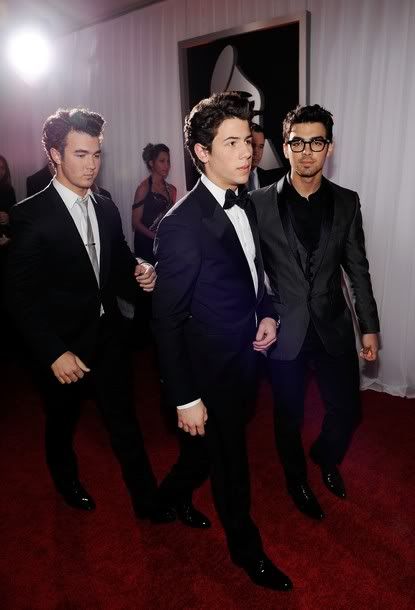 The Jonas Brothers, always seem to be the most elegantly dressed at award shows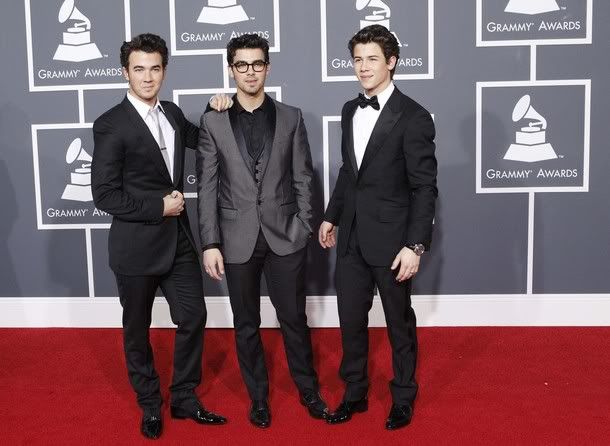 Update: Someone mentioned today that they thought their pants were too long– and yes they are if you want a more classic fit and break. Joe's pants are decent
Jonas Brothers: Nick wore a Gucci suit with David Yurman jewelry. Joe wore a suit by Dolce and Gabbana, a ring by David Yurman, and watch by IWC. Kevin wore a Lanvin suit with David Yurman jewelry.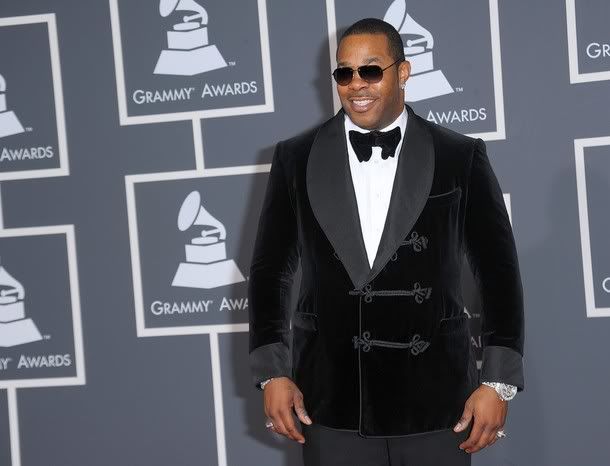 Busta Rhymes utilizes a couple of trends in his look: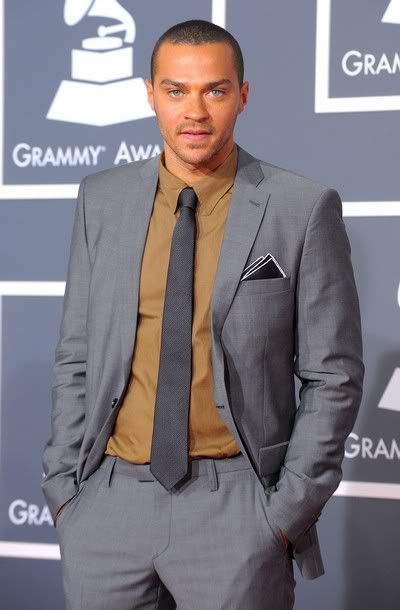 Grey's Anatomy actor, Jesse Williams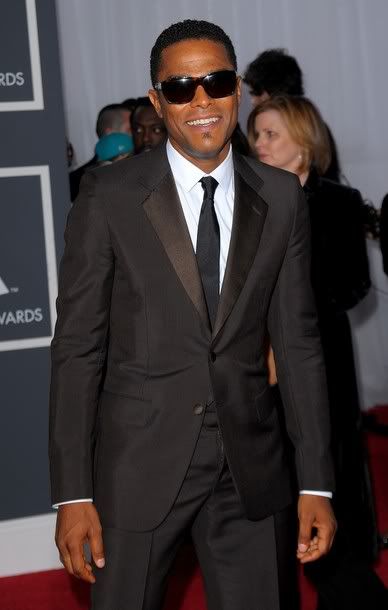 Singer Maxwell
His suits always have the best fit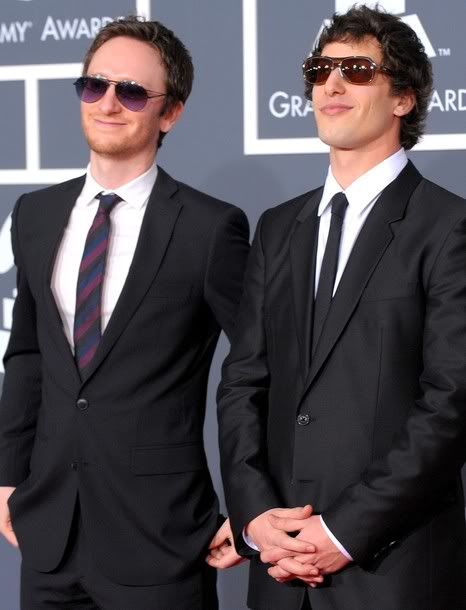 Comedians Akiva Schaffer and Andy Samberg of The Lonely Island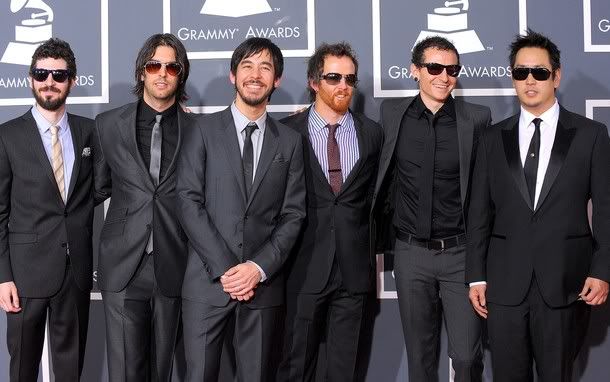 Linkin Park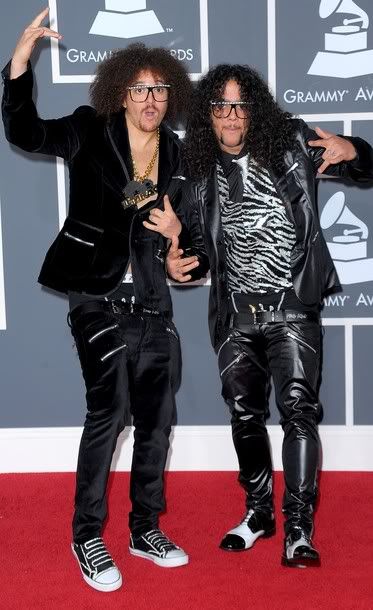 Wacky musical group LMFAO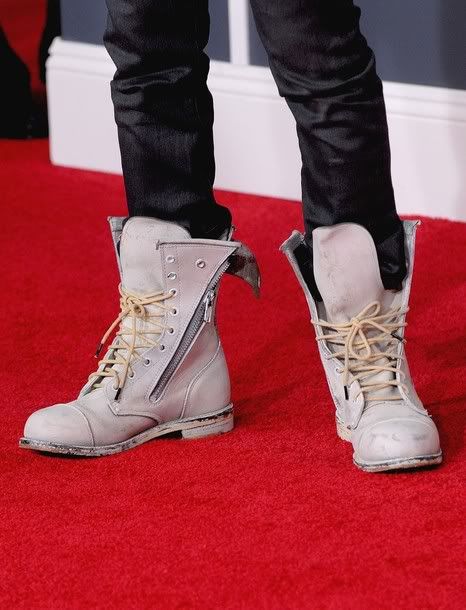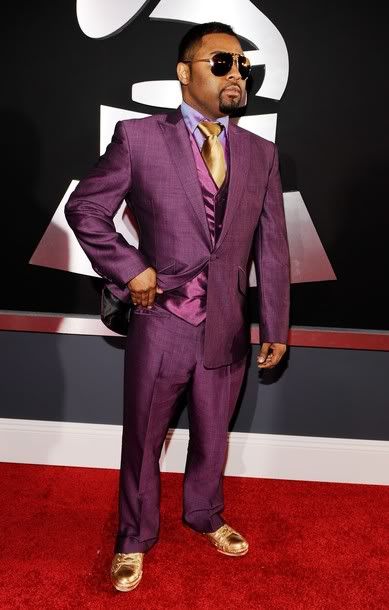 Musiq Soulchild, though shiny,
he actually looks quote dapper in his purple and gold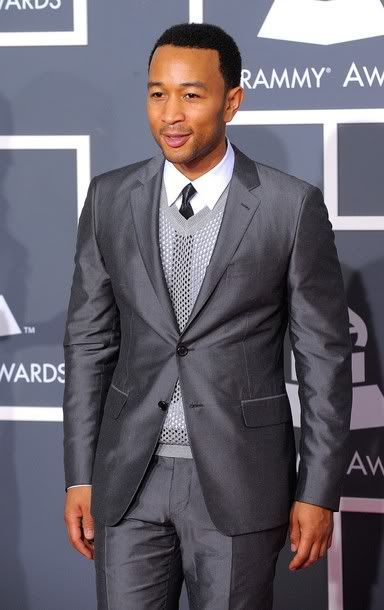 John Legend
Somehow the mesh shirt works with his leather tie and steel gray suit.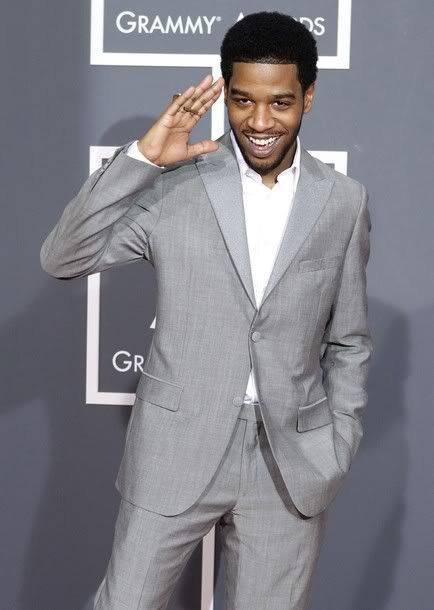 Kid Cudi
He keeps it simple and clean, but could have tailored the jacket much better. Idk, I think Cudi's getting too comfortable with the suit and opened button shirt look. I'd like to see him in a perfectly tailored suit and tie.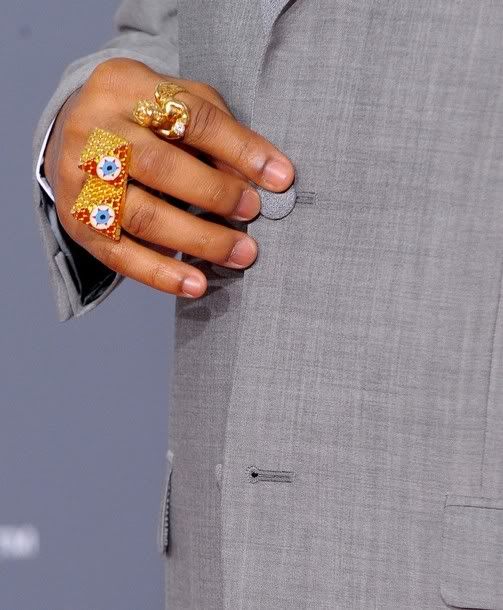 Kid Cudi
sporting the same "secret society" ring as Kanye West and Jay-Z
Ricky Martin wearing Dolce and Gabbana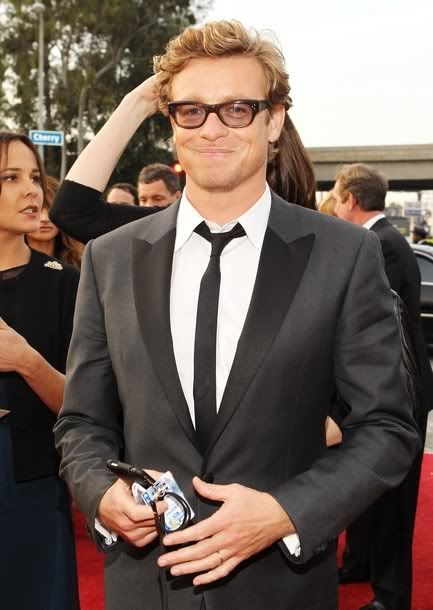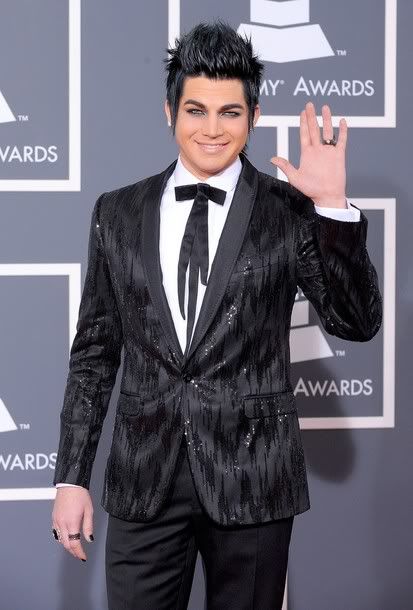 Adam Lambert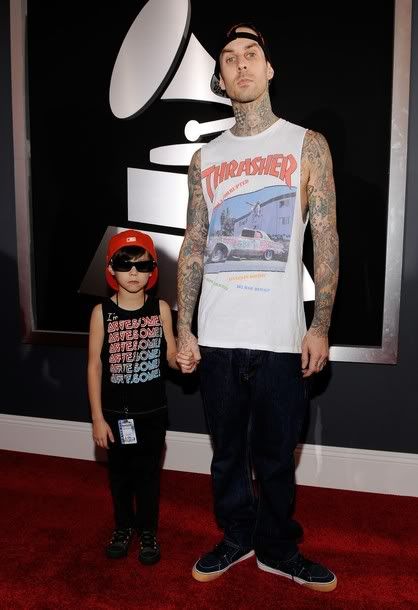 Travis Barker
and his son
Landon
I love it, I just wish Trav would have chosen different shoes
T-Pain less blinged than usual– which is a good thing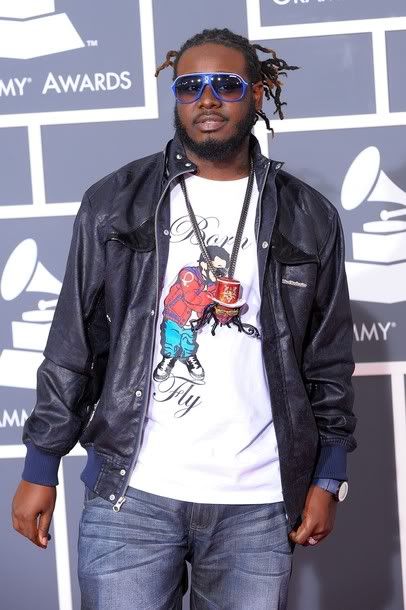 Akon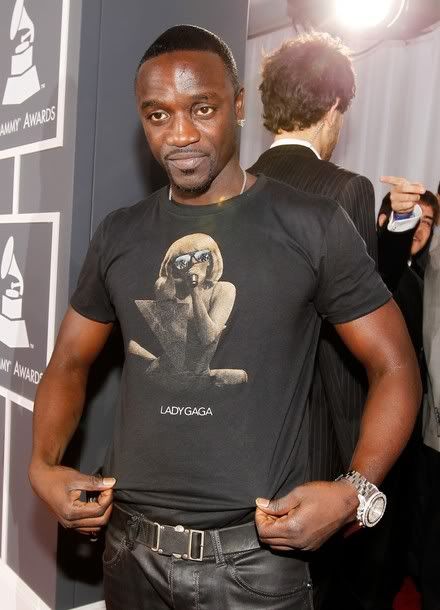 Akon showing a little love and support by wearing a Lady Gaga shirt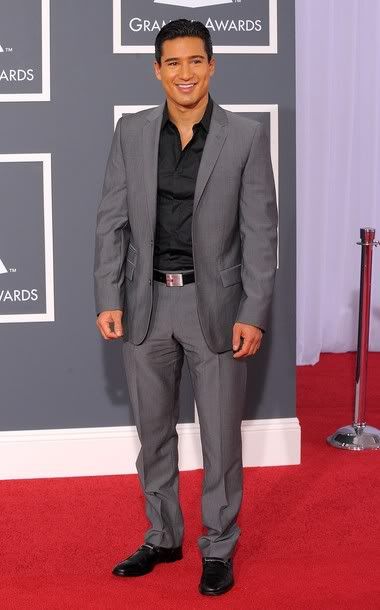 Mario Lopez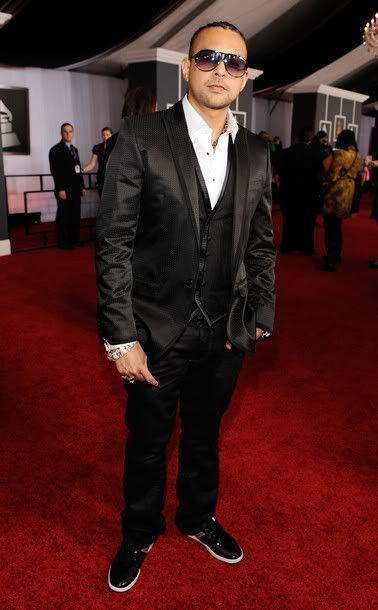 Sean Paul
Mike "The Situation" and Nicole "Snooki" from Jersey Shore
(I had to post this because that show is hilarious).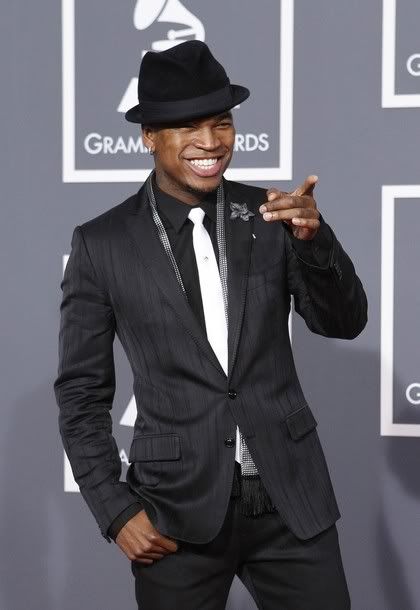 Ne-Yo
in a black suit, dress shawl, white skinny tie, and his
signature fedora
,
the gray flower on his lapel adds a nice touch, but was unnecessary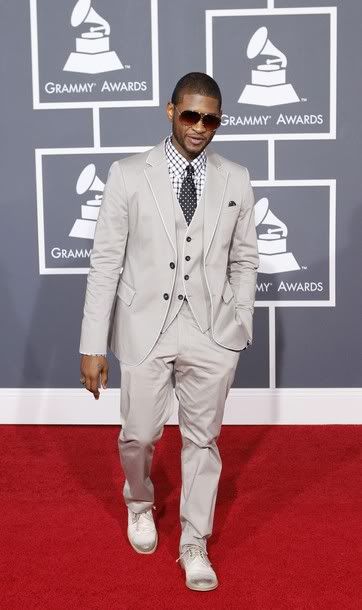 Usher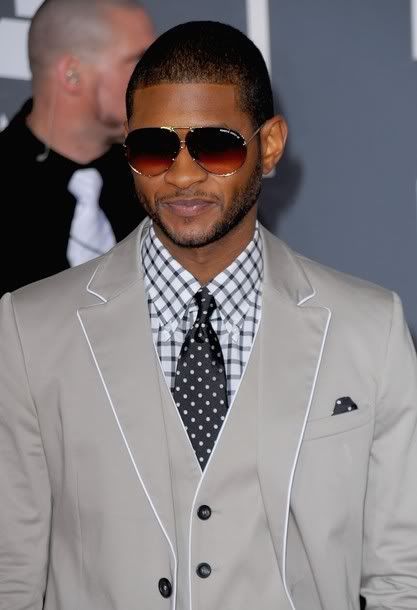 Usher displays the classic mixture of prints that perfectly compliment his 3-piece cotton suit. He wears Tom Ford up top and finishes the look with distressed wing-tips (as seen below).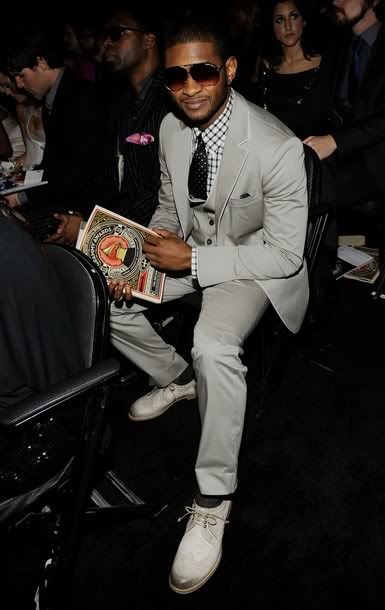 A khakish-grey suit and vest, with white piping and black buttons that coordinate with his shirt, tie, and pocket square. The more I think about it, the more I realize that when you dissect alot of Usher's wardrobe choices over the past few years it's easy to see that he's actually one of the best dressed men in Hollywood. He and his stylist really pay attention to the details– from the socks to the pocket square. He truly dresses like a southern gentleman.
Lil Wayne kicks it back stage.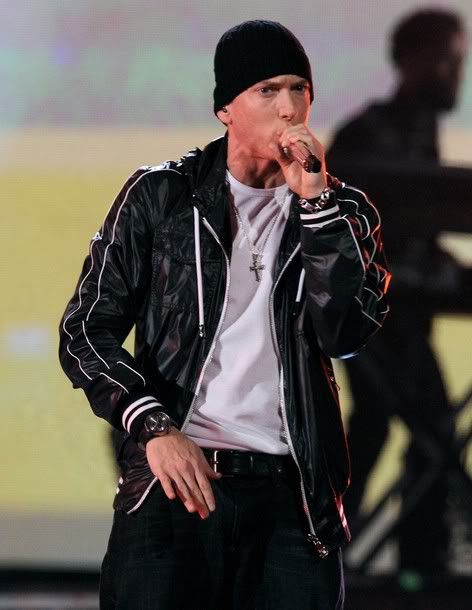 Rapper Eminem performing on stage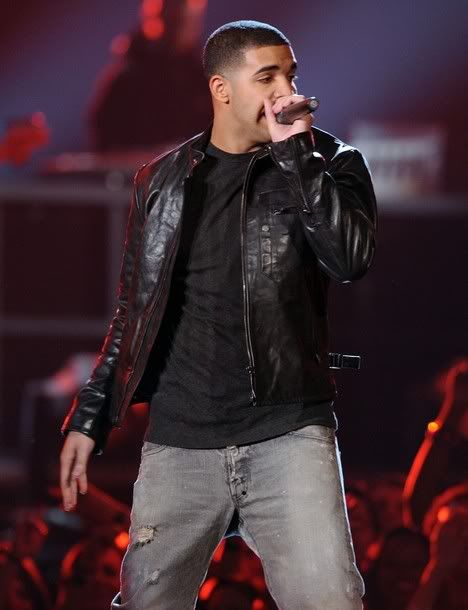 Drake
Lil Wayne
Singer Katy Perry and comedian Russell Brand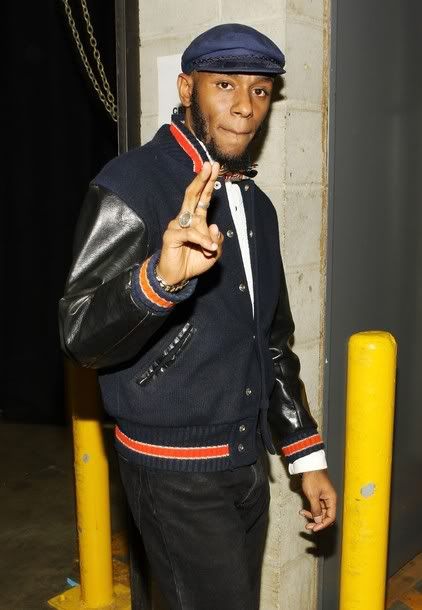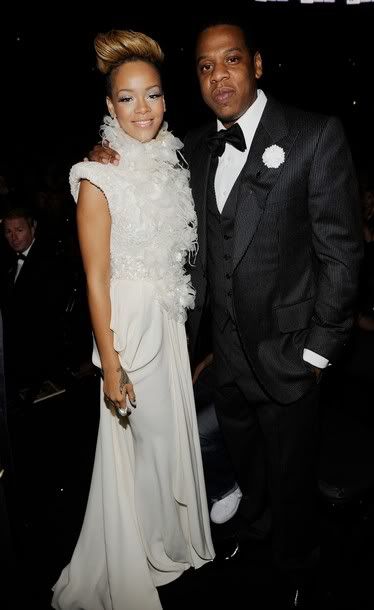 Rihanna and Jay-Z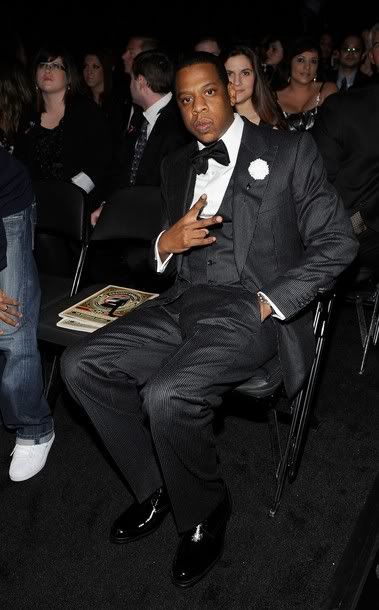 Jay looks great in classic black and white, with a small flower on his lapel. I love a subtle black on black pinstripe silk suit– flawlessness.
Green Day members Billie Joe Armstrong, Mike Dirnt, and Tre Cool pose backstage with their award for best rock album for 21st Century Breakdown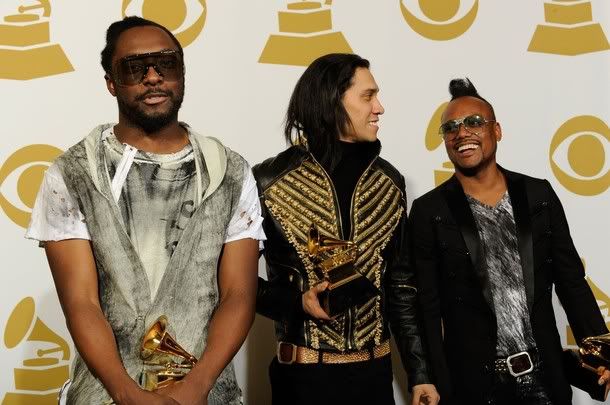 The guys of the
Black Eyed Peas
with their usual avant-garde style.
Musicians Will. i.am, Taboo and Apl.de.ap
Apl.de.ap
, a front view of his unique hair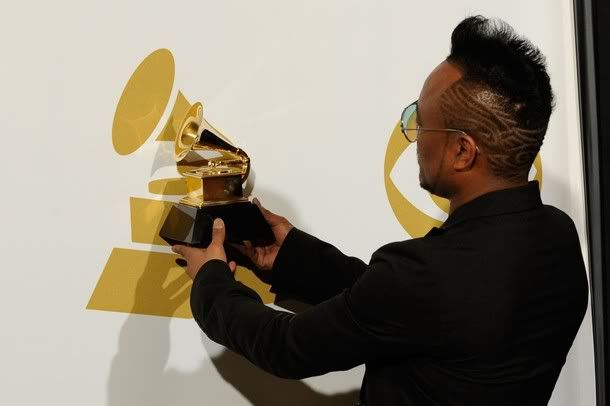 a back view of his hair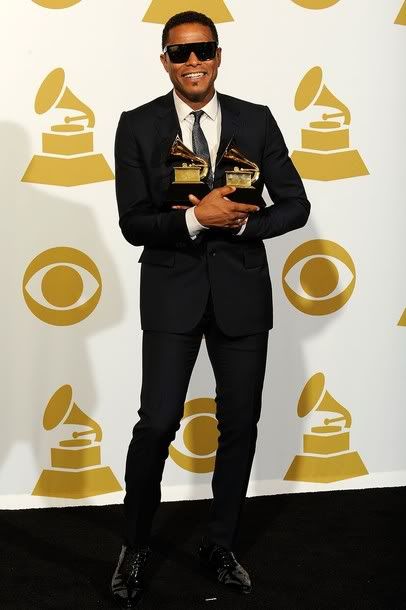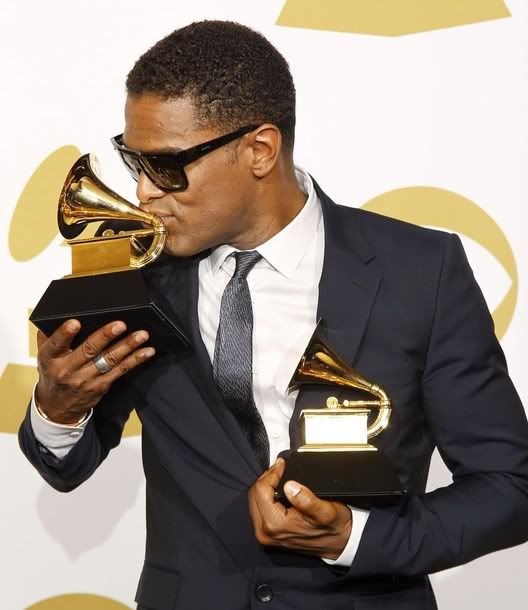 Maxwell kissing his grammys– he actually deserved his.
Best Dressed from the 2010 Grammy Awards:
Trey Songz, Maxwell, Usher, Jay-Z were immaculately styled.
Jonas Brothers– are always the best dressed group/crew.
Urban Gentleman favorite wardrobe pieces: David Guettas painted boots, Mos Def's simple baseball varsity jacket, and Usher's distressed wing-tips.