To be honest, I rarely watch BET (for obvious reasons), but I knew they would be paying tribute to Michael Jackson so I had to tune in. And I must say, Jamie Foxx had me rolling the entire show. He and Ne-Yo dominated this years Awards with their musical ability and I liked their many wardrobe changes into MJ inspired ensembles… basically their jackets were cool. Aside from them everyone else was decently dressed, no crazy ridiculousness except for maybe the over-sized chains of T-Pain and Souljah Boy. Check out some of the photos from the 2009 BET Awards: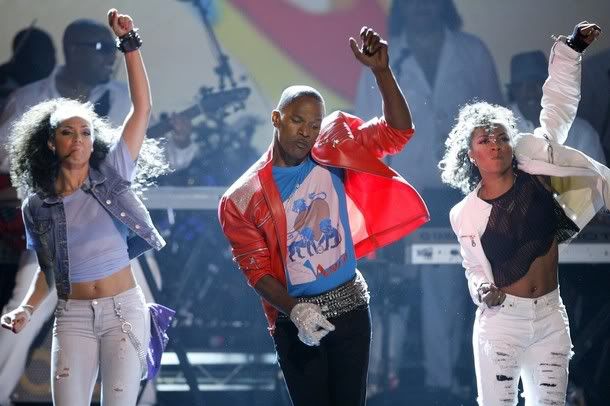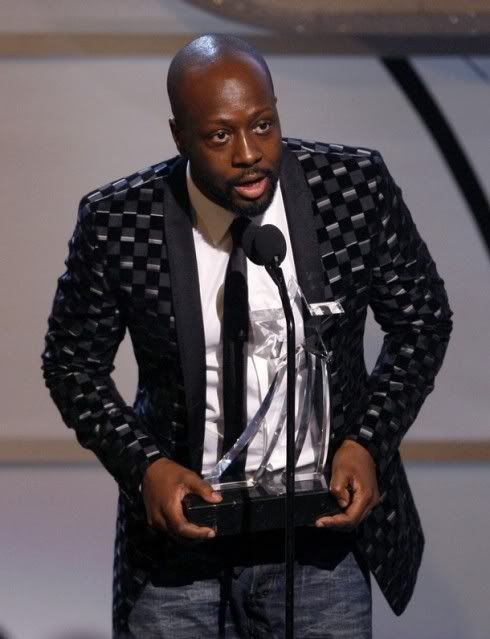 I must admit, I'm not the biggest Ne-Yo fan, but there are a couple things that I like about the guy. 1- his song writing skills (Irreplaceable was sooooo hot) and 2- his suits. I don't always like the way he puts his ensembles together, but I certainly love the high quality of his suits. And his recent album cover pictures REALLY caught my eye!
Pretty hot, huh. My main issue with Ne-yo's attire is usually his hats- I mean c'mon dude you can't wear those hats with everything! But his signature hat does look good on the pictures above. His suits are son darn well-tailored ALWAYS and it is such a beautiful thing. Besides rockin' well-tailored suits, Ne-Yo is also known for his unbuttoned shirts, hats, and aviators… which make's it easy to get his style:
hat + aviators + tailored suit or unbuttoned dress shirt & jeans= Ne-Yo's style.
Oh, and don't forget about the smile….
At VHI Save the Music, July 2008
Rhythm & Soul Music Awards, June 2008
At BET Awards, June 2008
TRL in NYC, June 2008
At Madison Square Garden, June 2008