A few photos from the 83rd Academy Awards at the Kodak Theatre in Hollywood, California
Colin Firth and his wife Livia Giuggioli
Hugh Jackman in Ferragamo, and his wife Deborra-Lee Furnes
Mark Wahlberg and wife Rhea Durham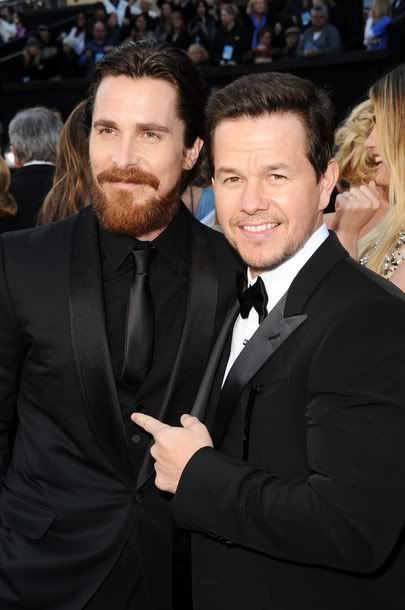 The Fighter stars, Christian Bale and Mark Wahlberg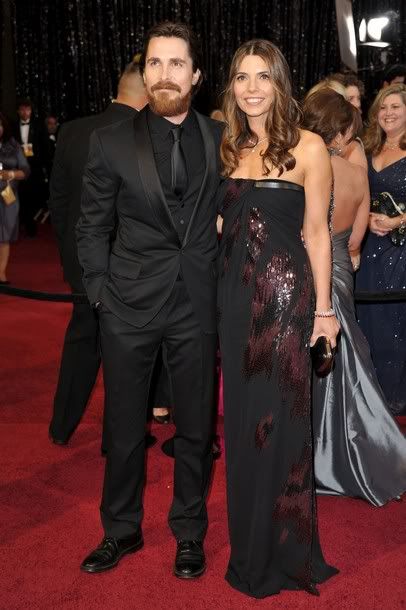 Christian Bale and Sibi Bale in their usual all black
Matthew McConaughey and wife Camila Alves
Javier Bardem and Penelope Cruz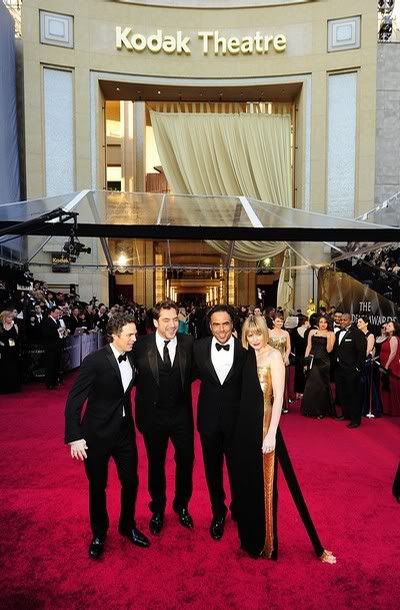 Mark Ruffalo and wife Sunrise Coigney, Javier Bardem, and director Alejandro Gonzalez Inarritu
I guess you could kind of say "Mom's on the red carpet" has been a trend all award season long (SAG Awards, Grammys, etc) and there were no shortage of mothers last night… Moms on the Red Carpet: Justin Timberlake with his mother Lynn Harless, director Tom Hooper with his mother Meredith, and Russell Brand with his mother Barbara aka "Babs"
MORE PHOTOS BELOW –> CONTINUE READING MORE >>>
We're admittedly a little tardy with our Grammy coverage, but hey, better late than never, right? Here are a few photos from this past weekends 2011 Grammy Awards held at the Staples Center in Los Angeles.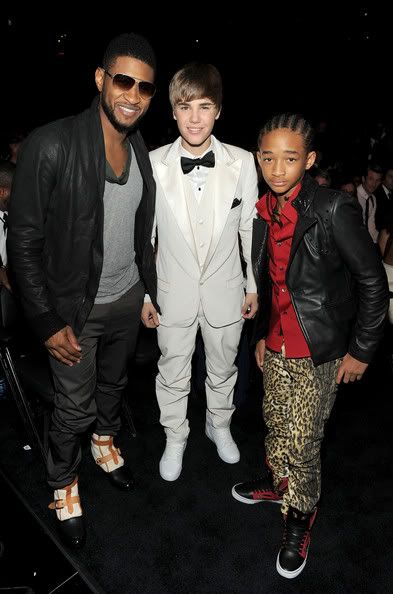 Usher Raymond in Vivenne Westwood, Justin Bieber in D&G, Jaden Smith
Mumford & Sons: Winston Marshall, Ben Lovett, Marcus Mumford and Ted Dwane in Burberry.
Mumford & Sons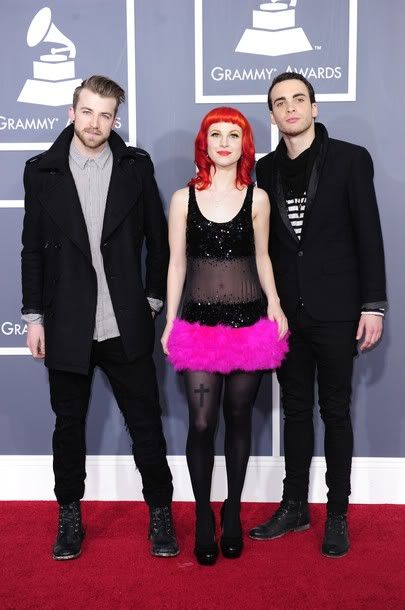 Paramore: Jeremy Davis, Hayley Williams and Taylor York of Musicians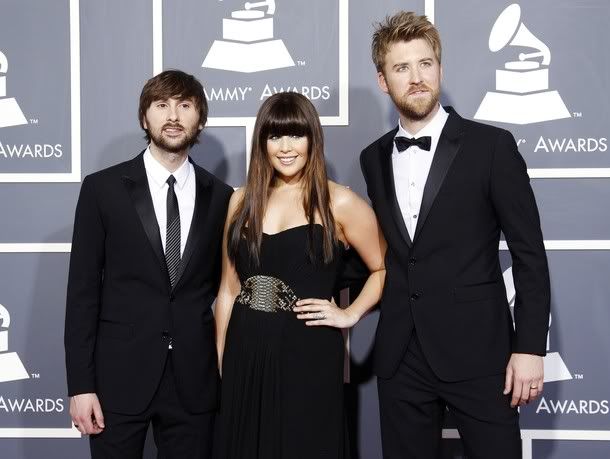 Lady Antebellum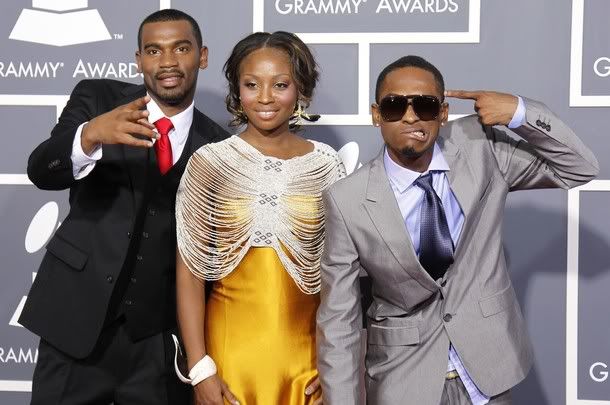 The popular Colombian music group, Choc Quib Town
The Kings of Leon
Drake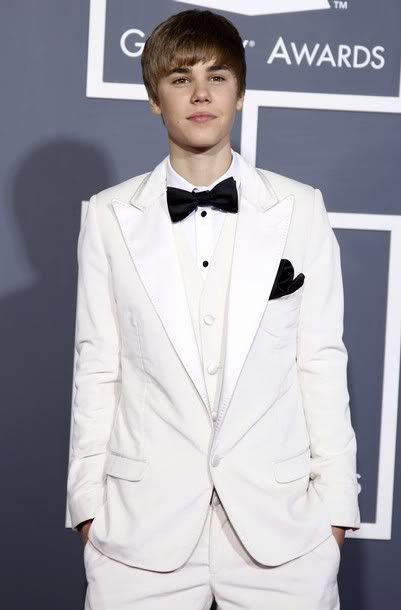 Justin Bieber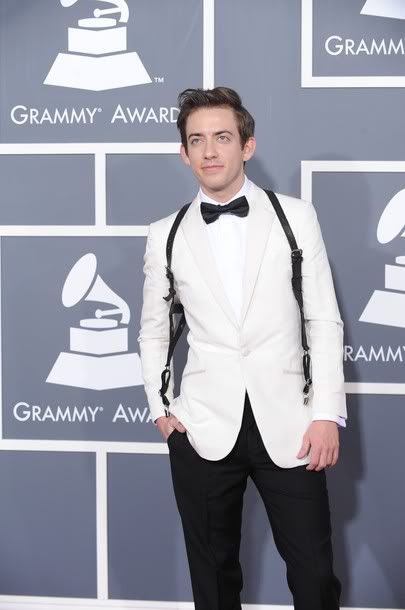 I'm not a Glee-fanatic by any stretch of the imagination, but Kevin McHale (the guy in the wheel chair) often cleans up well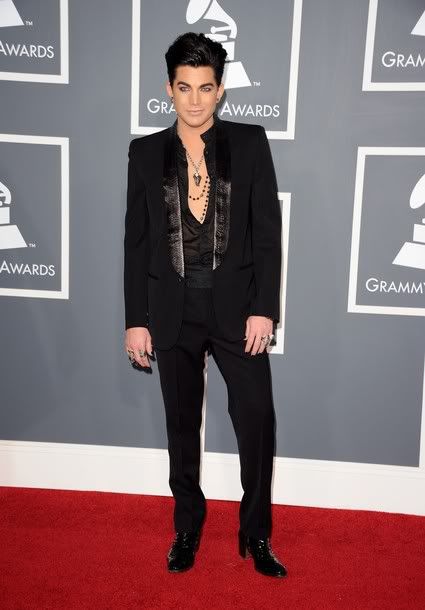 Adam Lambert

Check out LOTS more photos —> CONTINUE READING MORE >>>
From velvet to navy to cufflinks, get the trends of the 2011 Golden Globes below:
Read more about the specific celebrity style of the Golden Globes, here.
Last night the Beverly Hilton Hotel held the 68th Annual Golden Globe Awards in Beverly Hills. Check out the winners and the men of the red carpet, including Urban Gentleman favorites.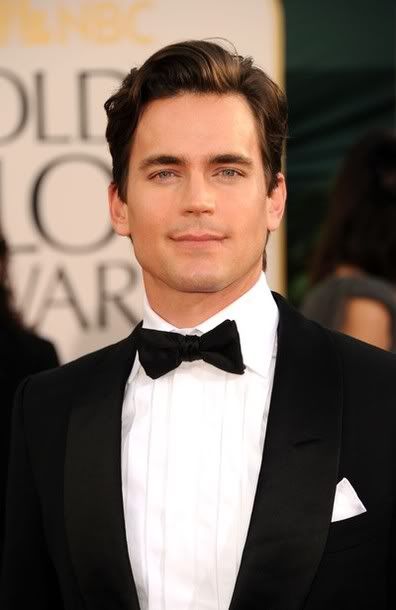 White Collar star Matt Bomer looked dapper.

Johnny Depp rocks his usual Bohemian-Eclectic style with his long hair, glasses, chain, boots, and overall relaxed look., complete with no tie. His label… all Ralph Lauren Black Label. With Martin Katz cufflinks. He opted for a shawl-collared jacket instead of the traditional notch-lapel.

Johnny Depp's man jewelry.
LL Cool J and wife Simone Johnson… he'll never let those Kangol hats go
Ryan Gosling was hands down one of my favorites in a black velvet Ferragamo suit, a white shirt with pearl buttons by Lavin, Hugo Boss black velvet bow tie, and black patent leather Ferragamos.
Inception star, Joseph Gordon-Levitt always brings it. Matter of fact he needs his own Urban Gentleman style profile very soon. Like a few others he donned navy at the Golden Globes. To be more specific a two-button notch lapel Prada suit. With a red button… I wonder what the button stands for– it looks good though.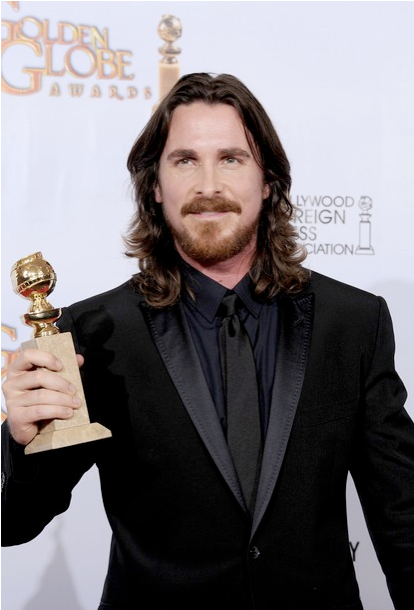 Best Supporting actor winner Christian Bale and wife Sibi Blazic. They've been matching in black all award-season long, maybe they'll switch it up for the Oscars, who knows. Christian hit the red carpet in Dolce & Gabbana from head to toe: black peal lapel tuxedo, black shirt, black tie, and black shoes. ( I do love a nice Dolce suit). Cartier cufflinks and watch.

And Christian's Fighter co-star Mark Walhberg mixes it up a bit (designer wise): Giorgio Armani tuxedo, shirt, black bow-tie, and Martin Katz cufflinks. His wife Rhea Durham looks great too.
LOTS more below –> CONTINUE READING MORE >>>