This week we've featured lots of rucksacks/backpacks, and while some of you may mainly carry these for style, we have something for those who are "hard core" backpack wearers– those who wear them when biking, mountain-climbing, hiking, yanno, stuff like that…
CHROME BAGS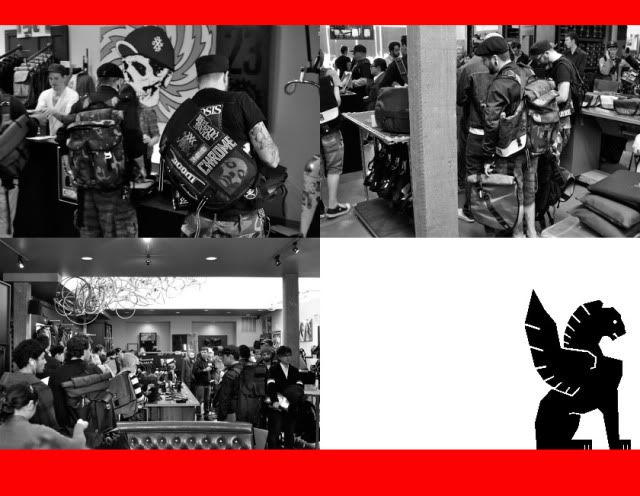 Their Story: Chrome started in Boulder, Colorado 14 years ago when a couple of guys needed bags and couldn't find anything that met their standards. So they got the toughest materials they could find, headed into their garage and started sewing. Functional seatbelts from used car lots were re-purposed into bag straps, and tough vinyl fabric salvaged from old furniture was sewn into bag liners.
Before long, people were knocking on their door. Word was out that Chrome was making the best messenger bags around. What started out of necessity became a business with an ethic: build functional products that people can rely on and do it well.
Eventually they moved to San Francisco, a city with a huge urban cycling scene. The business grew. Bags were joined by clothes, gear and shoes. "Our products showed up from Brooklyn to Berlin to Tokyo. But what matters today is what mattered in the garage – building products that work, and standing behind everything they make."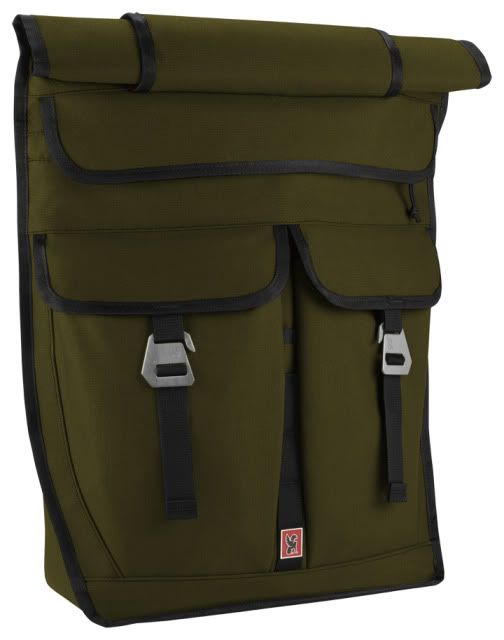 Our favorite Chrome bag: The Pawn. Their most compact, all purpose pack with a seam-sealed, roll-tight, waterproof compartment (beer cooler). Made in the USA (we like this). Guaranteed for Life (we like this even more). Dontcha just love how so many products Made in the USA have lifetime guarantee these days. We'll be giving away The Pawn, read more below…
The GIVEAWAY: To win: Follow on Twitter, Fan on Facebook, and/or sign-up for T.U.G Mail. Then simply comment or retweet. (winners are chosen via random.org)
Check out one of Chrome's many videos below…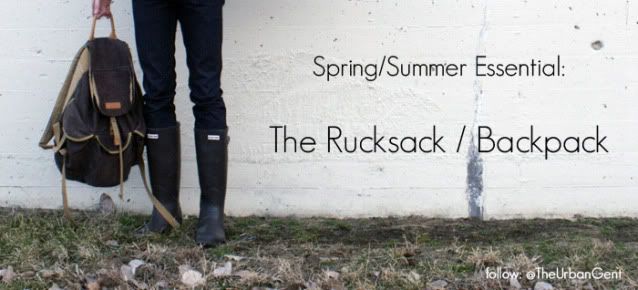 Yea, we're going to drill it into your mind a little more, having atleast one rucksack in your wardrobe is a must. Whether you opt for vintage or brand spanking new and designer branded, having a rucksack or backpack is the most traditional way a man carries his many belongings.
Get The Look…
Street Style/ Rucksack Inspiration…
Check back later this week for more rucksack/backpack features and a rucksack/backpack giveaway.
More Photos Below –> CONTINUE READING MORE >>>