See is one of those shops that just catches your eye when passing it, so much so that you just have to walk in… that's exactly what happened with us. Not only was the store great– classic, stylish, and slightly minimalistic (to put more focus on the frames), but the store probably has the best curated collection of eyewear photos that I have ever seen (see a few below). Oh, and did I mention that the customer service was awfully fantastic? Well, it was and and we didn't even buy anything.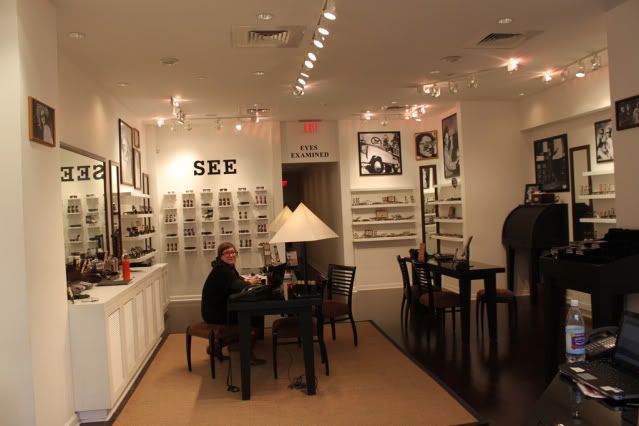 Katie, the store's manager (her customer service was SUPERB ) briefly schooled us on the eyewear industry and how "designer" frames at a Lenscrafters or Pearl Vision or any other eyeglass retailer aren't created by the designer, but are actually designed by the retailer. Then a label is just slapped on them along with an huge increase in price. But See Eyewear, not only design and make their own frames, they get materials and inspiration from all around the world– not to mention the prices aren't that bad either. So if you're on the market for new glasses definitely check them out.
This is probably my favorite photo from the store.
MORE PHOTOS BELOW –> CONTINUE READING MORE >>>