We're admittedly a little tardy with our Grammy coverage, but hey, better late than never, right? Here are a few photos from this past weekends 2011 Grammy Awards held at the Staples Center in Los Angeles.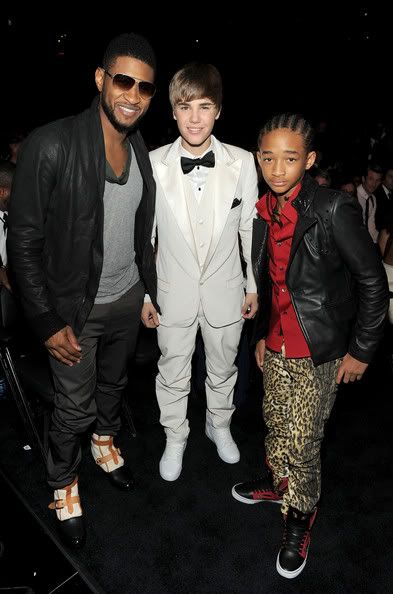 Usher Raymond in Vivenne Westwood, Justin Bieber in D&G, Jaden Smith
Mumford & Sons: Winston Marshall, Ben Lovett, Marcus Mumford and Ted Dwane in Burberry.
Mumford & Sons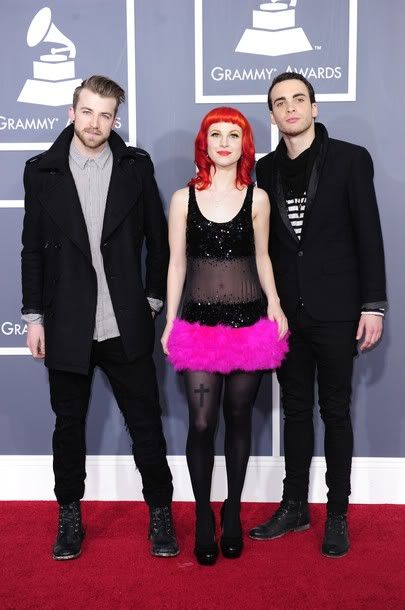 Paramore: Jeremy Davis, Hayley Williams and Taylor York of Musicians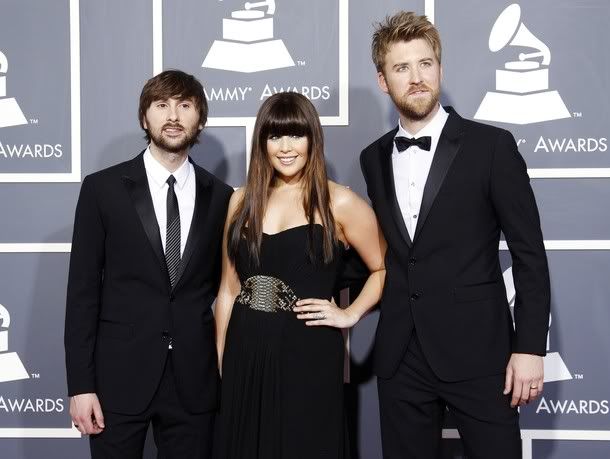 Lady Antebellum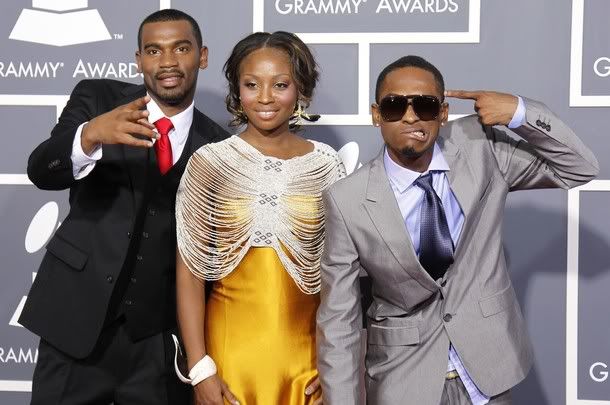 The popular Colombian music group, Choc Quib Town
The Kings of Leon
Drake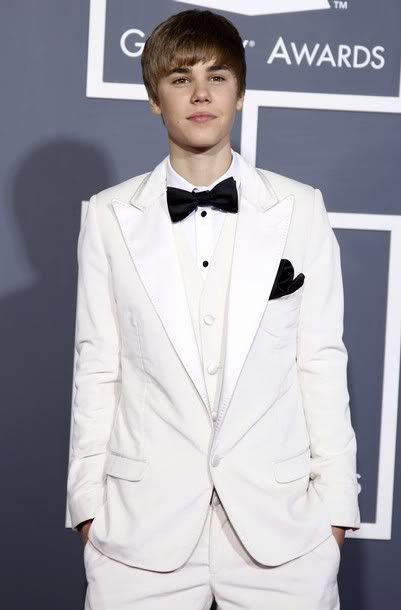 Justin Bieber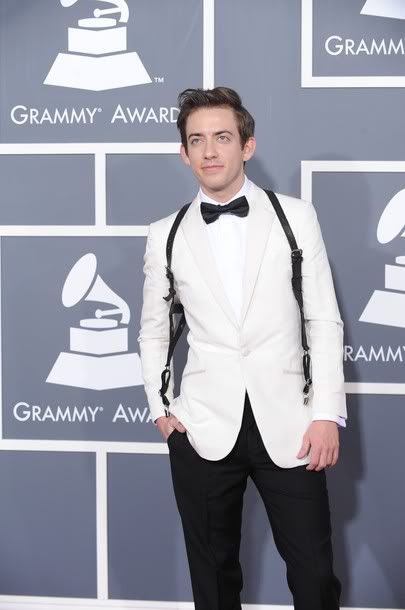 I'm not a Glee-fanatic by any stretch of the imagination, but Kevin McHale (the guy in the wheel chair) often cleans up well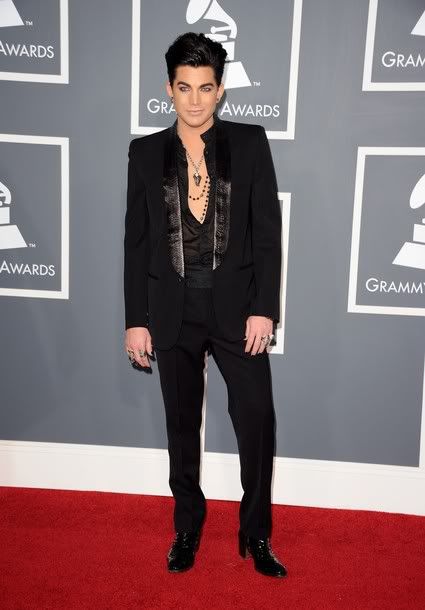 Adam Lambert

Check out LOTS more photos —> CONTINUE READING MORE >>>
Check out the latest in Celebrity Style
Usher, in Berlin for his tour rocks a pair of Dita Grandmaster Two sunglasses and a double-breasted military Burberry Prorsum Military Wool Felt Peacoat.
Zac Efron in Sydney, Australia hops out of an Audi (I only see him in Audis) Rayban aviators, a navy crew neck, and Levi's matchstick jeans.

Lil' Wayne in Las Vegas at Fruition boutique, wearing a limited edition Jeremy Scott x Fruition collaborative Bart Simpson crewneck sweater.
David Beckham on the Ellen Show wearing Burberry.
Scott Disick in New York City wearing a pair of Arfango velvet loafers.
CLICK BELOW TO SEE MORE Celebrity Style.

Still Life hat,
Etro
vest ($780), Etro shirt ($360)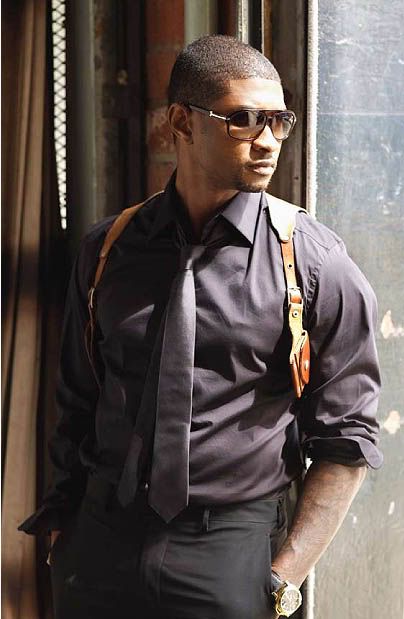 Prada shirt ($375), Prada pants ($565), Buckler tie,
Yves Saint Laurent sunglasses, and Cartier watch.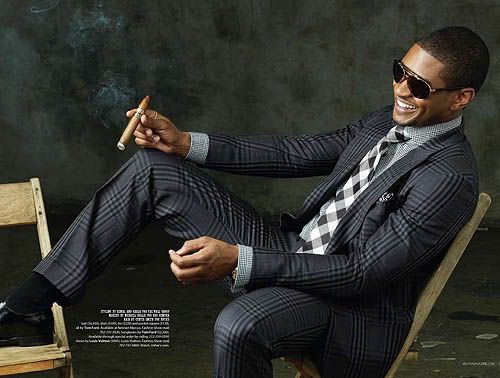 Tom Ford
suit ($6,920), Tom Ford shirt ($590) Tom Ford tie ($220),
Tom Ford pocket square ($130), Tom Ford sunglasses ($2,200),
and Louis Vuitton shoes ($945)
Levi's jeans ($69.50), Cartier watch, Usher's own-sweater, belt, and jewelry.
I wish I could have flown back to Atlanta Friday to party it up with Usher for Halloween. The gathering only included a select few people so I could have really gotten a chance to converse with him, well I guess there's always next year, lol… Can you guys guess who Mr.Raymond dressed up as?
Still can't figure it out?
He's Hancock! lol.
whiskey in his hand and all
So what or who were you for Halloween? I'm just curious, lol…
One of our favorite Urban Gent's, Usher, perused around Paris this past weekend looking quite fly. I remember when most Americans weren't feeling the skinny tie too tough, matter of fact that was last summer (summer 08)- it was too European for some. But now it's becoming a staple in the stylish american man's wardrobe. And I love how he's
rockin
' the
Beckham

one shirt tail in, one shirt tail out look
… just remember you learned of that trend here first at The Urban Gentleman,
lol
. Check it out below.
Solange Knowles, Usher, Marlies Dekker and Kelly Rowland
attend the Marlies Dekkers fashion show at the Palais de
Tokyo duringParis Fashion Week on September 28, 2008
in Paris, France
Usher, Kelly, Ne-Yo
I hate to say it, but as a whole I don't like the way
Ne-Yo dresses… its clean, but the hats drive me crazy!
His
attire worn on his album cover
is hot though.