Born in 1919 in Cairo, Georgia – Jackie Robinson was a four-sport standout at UCLA — starring track, baseball, football and basketball. In fact, he was the school's first athlete to win varsity letter in all four sports. They say you have to focus on one thing, one trade only, to really be great. And for the most part, I do agree. But I've found an exception to the rule for those who can't be bolted down to repeatedly doing the same thing, no matter how awesome it is. That exception is diversifying in your chosen field.
EXAMPLES: For a person in finance this might mean having your comfortable Wall Street gig, but becoming Director of Finance for a start-up that really interest you. For an artist this might be painting and selling your own works, but also curating art galleries and writing about art for a publication you love. For an athlete like Jackie Robinson, it meant being an athlete in different sports while in college.
An ode to vintage sports style with a few chill summer jerseys, tube socks, and white tennis shoes.
Left
: vintage Emory University
crewneck
circa 1960; Vintage high school
varsity jacket
; Destroyed
selvedge
Levi's circa 1985 (after 3 washes and 1 repair); Brooks Brothers oxford; Red Wing Pecos boots
Right: Vintage Brown University wool sweater; Vintage Lacoste windbreaker; J. crew chinos; J.crew desert boots; J.crew utility chambray
Get the Look:
MORE PHOTOS/detailed shots below –> CONTINUE READING MORE >>>
Winter is just about to come to an end, but before it warms up completely we have one last late winter/early spring T.U.G installment. This time in Oxford, Ga (photos from earlier this year– Jan/Feb 2011, w/ friends of the expanding T.U.G Crew: Cameron and Nedu)

Note: Even though it's warming up in the USA and many other places, it's cooling down and Autumn has just arrived in Australia, New Zealand, and other countries. So this will should especially be useful inspiration for readers in those locations.

Left: Vintage striped knit sweater; Vintage camo utility jacket; T.U.G pinback; J. Crew jeans; Arrow moccasins; Military issued laundry bag
Right: Vintage tri-color Columbia jacket; RRL camo thermal; Gucci marine belt; RRL herringbone camo hunting pants; Clark Wallabees; Supreme duffle bag; Eleven Eleven camo watch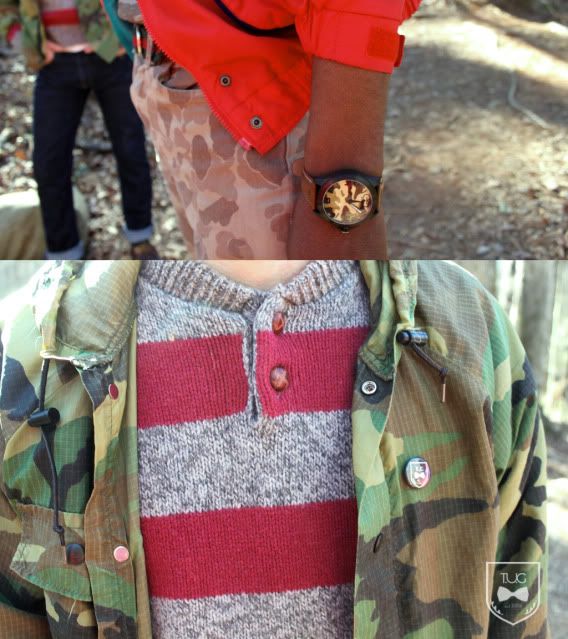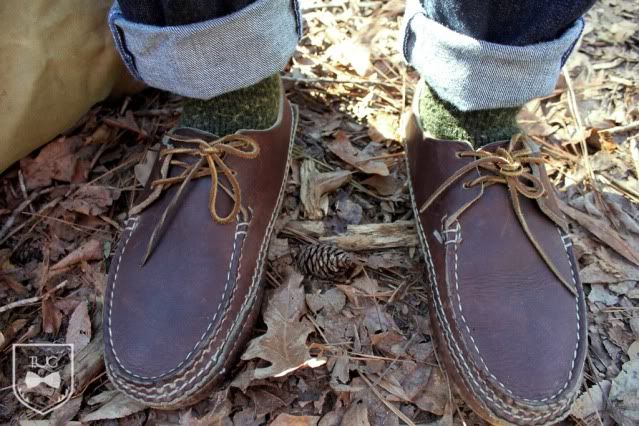 Get the Look: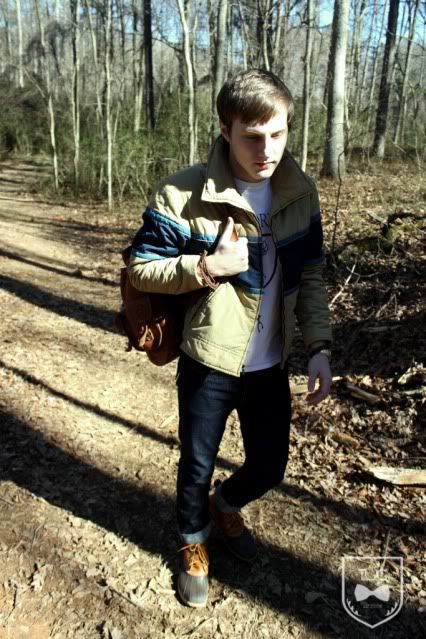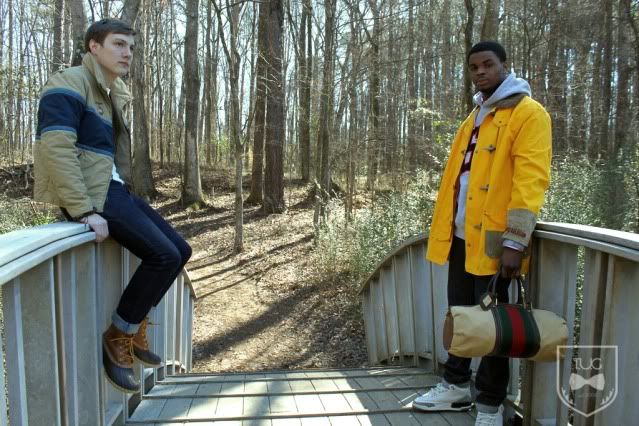 Left: Vintage Head USA ski jacket; Emory t-shirt; J.Crew denim; LL Bean duck boots; Handmade leather backpack
Right: Brooks Brothers oxford; Supreme varsity letter hoody; Ralph Lauren Polo fireman jacket; RRL raw denim slim fit; 2003 Air Jordan iii retro; rare Vintage Gucci mini duffle (est. circa 1950s or earlier)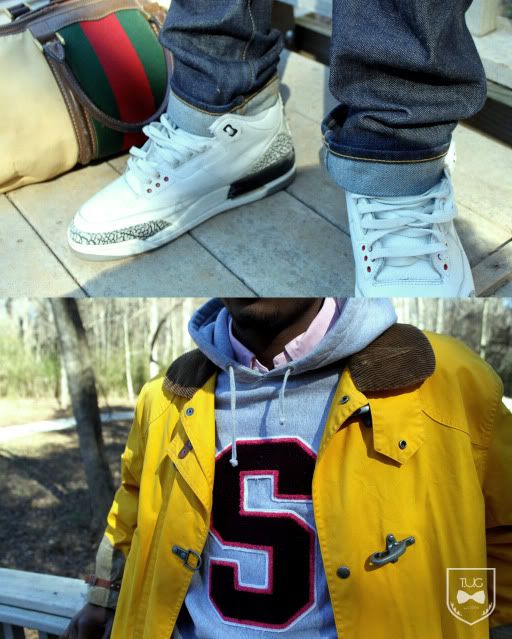 Get the Look:
A brief interlude in The SchoolYard Wardrobe, to give you guys some vintage Back to School ads…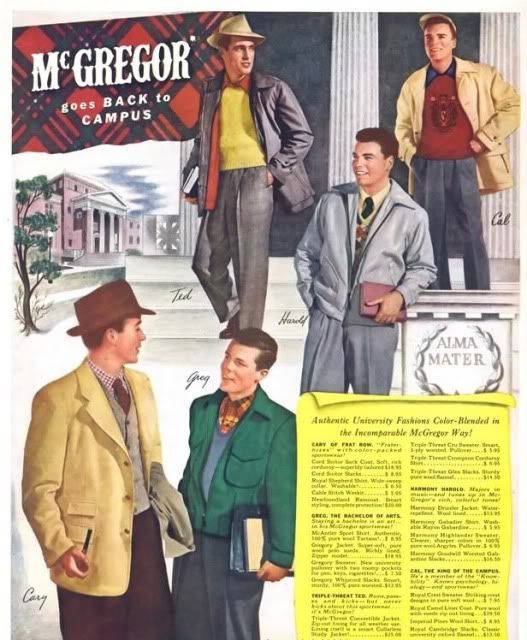 The headlines of the ad reads: "Authentic University Fashions Color-Blended in the Incomparable McGregor Way!" Cary of Frat Row. "Fraternizes" with color-packed sportswear! Greg. The Bachelor of Arts. Staying a bachelor is an art… in his McGregor sportswear! Triple-Threat Ted. Runs, passes, and kicks– but never kicks about this sportswear… it's McGregor!" Harmony Harold. Majors is music– and tunes up in McGregor's rich colorful tones! Cal. The King of Campus. He's a member of the Knowbility". Knows psychology, biology– and sportswear." CONTINUE READING MORE >>>