A brief interlude in The SchoolYard Wardrobe, to give you guys some vintage Back to School ads…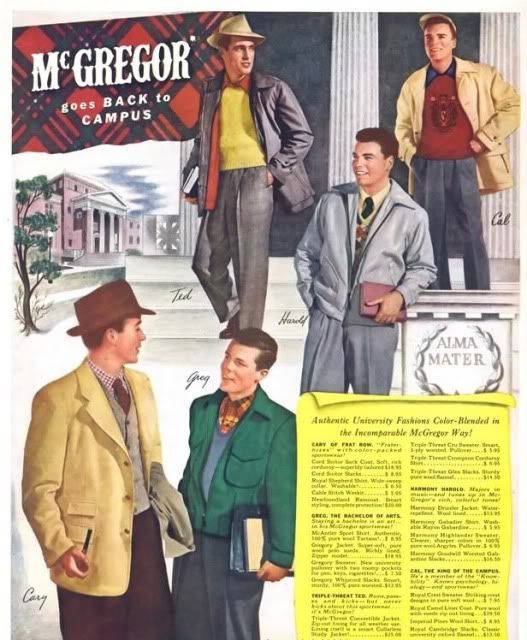 The headlines of the ad reads: "Authentic University Fashions Color-Blended in the Incomparable McGregor Way!" Cary of Frat Row. "Fraternizes" with color-packed sportswear! Greg. The Bachelor of Arts. Staying a bachelor is an art… in his McGregor sportswear! Triple-Threat Ted. Runs, passes, and kicks– but never kicks about this sportswear… it's McGregor!" Harmony Harold. Majors is music– and tunes up in McGregor's rich colorful tones! Cal. The King of Campus. He's a member of the Knowbility". Knows psychology, biology– and sportswear." CONTINUE READING MORE >>>
Here's another classic video… with two of the absolute best— Sammy Davis Jr. and Ella Fitzgerald (it just does not get any better than Ella).
Medley of: I've Got You Under My Skin, You Came A Long Way From St. Louis,
You Are My Sunshine, Bee-Bom, One For My Baby
An American of color, Jewish, and Puerto Rican, the multi-cultural and multi-talented Samuel George "Sammy" Davis Jr. reigned supreme throughout his life as one of the greatest entertainers of all time. Not too many people can sing, dance, tell jokes, pantomime, act, do impersonations, play three instruments (vibraphone, trumpet, drums), and tap dance… but Sammy could.
We've watched a few of his videos, now let's take a look at his style.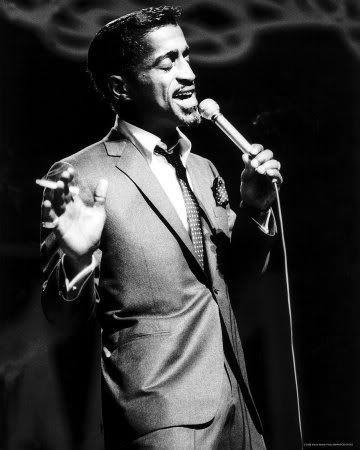 The 1950s were really all about conservatism. Tailored suits in shades of gray, navy, and brown were popular. A hat, pocket square, tie-clip, and cuff-links were as essential as having a belt– no man was complete without his accessories (or his cigarettes).
The style of 1960s is the style many men admire in modern times… slimmer fitting suits, fitted dress shirts, slim ties, and if you were in Hollywood, or let's say a member of The Rat Pack a sharkskin suit was a regular in your wardrobe.
Sammy's style was that of the times, with his own Sammy or hollywood touch like maybe an intentional loosened bow-tie and collar.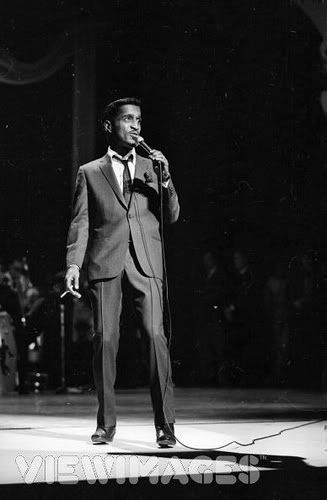 From the staple 50s/60s gray flannel suit to slim ties to Beatle boots, get a piece of Sammy's style below:
More Sammy: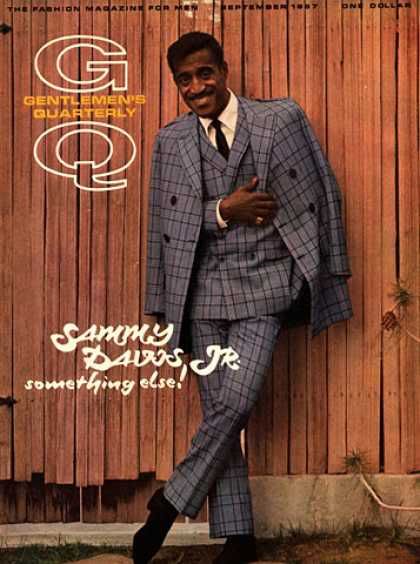 The First Man of Color to appear on GQ Magazine. 1967.
He's wearing a gray plaid Sy Devore double-breasted suit
with a slim black tie.
(Photographed by Milton Greene)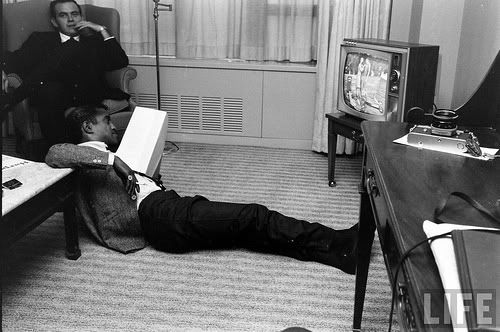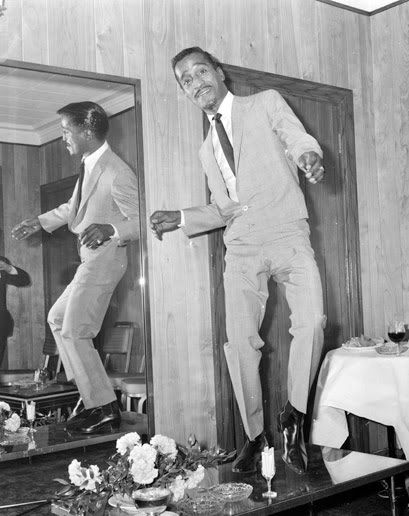 Always an entertainer, Sammy seizes this moment to tap dance on a table in his cropped two button suit and beatle boots.
Maybe we'll turn this into Sammy Davis Jr. week here at The Urban Gentleman… or a 'classics' week… just maybe.
Here we have a short duet between Sammy and Nat, where they both sort of mimic each others styles and mannerisms– something that was commonly done between entertainers in the 50s/60s.