There comes a time in a gentleman's life when he realizes that his physical health and physique are important. In this moment, he may feel the need to lift some weights, jog on the treadmill for a few miles, or (if he's bold) take a workout class of some sort. But hey, let's face it- exercising can be a pain. Especially when your never-ending cycle of weight lifting or treadmilling has left you without results and even worse- bored. Whether you lift big like The Rock or prefer to take a more Richard Simmons approach to exercise, there is one thing that is essential to becoming the most in shape you: change.
"Change is good", the cliché of all clichés, applicable to anyone going through a breakup, getting a drastic haircut, or even just ordering a different sandwich from Subway. However, it is super relevant to your workout regimen. Sticking with a workout plan is very important, but being able to change it up is even more important. When you do the same type of exercises for a long period of time, your muscles reach a plateau. Meaning they get comfortable with what you're doing and don't need to work as hard, therefore, inhibiting their growth. What does this mean for you? Less results and less motivation to continue on. This is when you need to change up your plan. To:
Surpass your plateau.

Get better results.

Increase motivation.

Avoid getting bored.
Luckily, there are millions of ways to go about this. All you need is a little determination, and maybe a cool new pair of kicks. That always helps! Here are a few ideas for you to try.
1) Revert To Your Old Ways
Sometimes going back to a routine that you have used in the past is a perfect way to rev up your results. If it has been a while, it'll be as if it a completely new workout.
2) Use Fun To Your Advantage
There are fun things to do in this world (besides buying clothes) that actually help you get in shape. Adding in a hike, going kayaking, hitting up one of those cool trampoline parks, or playing a sport recreationally are all great ways to burn extra calories and beat that plateau.
3) Find Inspiration
Pick up a copy of a men's fitness magazine or check out Internet for new ideas. These platforms are all loaded with new workout routines that can help you change it up.
4) Get A Workout Buddy
No, not from craigslist. Start lifting with a friend of yours who has a different workout style than you. Working out with a friend can help motivate you and the change in routine will challenge your muscles.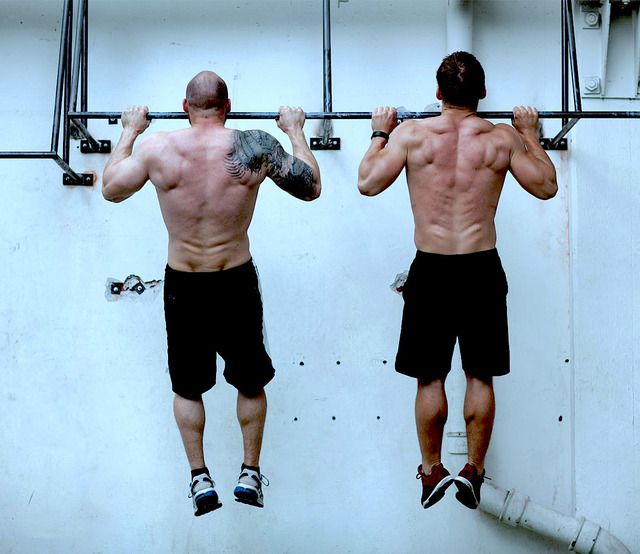 5) Take A Class
Workout classes come in all shapes and sizes. For example, there's CrossFit, spin, or Zumba classes. They can be really freaking hard, but are a good way to spice up your routine.
Changing up your workout is essential to continue your progress and advance toward your individual health goals. Even small changes can yield big results that you will be able to see. Boredom should never be an option, whether it relates to your clothes, to your life, or to your workout. Don't fear change, embrace it.
By Max Rutcofsky for The Urban Gent
Spring is almost here, so that means Summer is almost here, lol, and that's when the world gets a little, well, skimpy. So its vital that we all look our best during months where more of the body will be exposed, and of course around here we want you guys to be, well,
the sh*t
in every area. So we spoke with Celebrity Fitness Trainer
Dolvett Quince
, and he was able to give us a few tips on how to get your body right– Urban Gentleman style.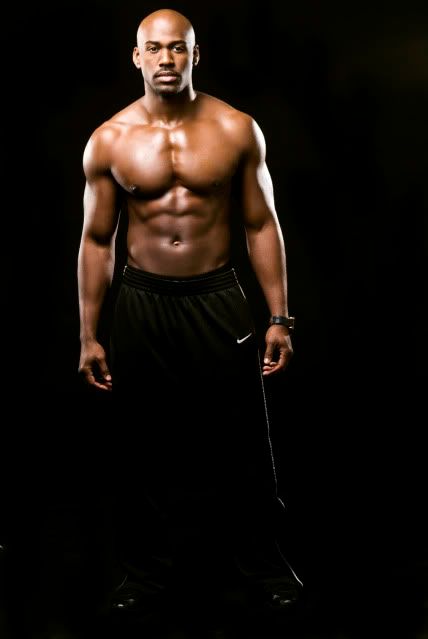 1. Best workout to get fit and in shape quickly?
Do a combination of weight training and cardio, and even mix in some calisthenics (push-ups pull-ups, sit-ups, etc.). Have a "get it done" approach and you can finish this in
30 minutes
. (just mix and match, maybe 10 minutes of each). This is the perfect workout to define muscles and get ready for the spring and summer!!
2. Advice on how to integrate fitness into a busy schedule?
Simply find time, better yet make time! Set your alarm clock an hour earlier than normal for this month, give yourself a monthly goal! Wake up and hit the gym early, you'll be surprised how much energy and focus you have throughout your day! Nothing less than 30 minutes, nothing more than an hour for us busy guys!
3. Foods that will aid in slimming down -and- foods that help when wanting to bulk up?
Slimming down: Try increasing your fiber intake, fiber assist in flushing the body, and usually connected to high vitamin intake. A great example, oatmeal in the morning or
FiberOne
cereal! Also coconut water and oil have tremendous benefits in reducing water retention! I recommend
Zico Pure Premium Coconut Water
as a refreshing alternative for the upcoming spring and summer heat.
If you're looking to gain mass: increase your lean protein intake– chicken breast baked (not fried)! Fish and turkey are great foods to increase and sustain muscle mass!
4. What are some of the benefits of your Special "Me & My Chair: The No Excuses Workout
" workouts?
A huge benefit: You only need a chair to get through this workout, and trust me you have a chair… you're probably on one right now as you read this! If you find yourself away on business, or stuck in a hotel, or even at home and wanna burn off those calories, this DVD is for YOU. It's a great way to speed up and maintain your metabolism! THE Best way to "maintain your sexy"!
5. Let's say an urban gentleman only has 10 minutes to workout per day, he wants to slim down a little and tone his muscles,what should he do?
Jump outta bed and do 30 push ups, 30 crunches, 30 sit ups, 30 squats, 30 lunges per leg! REPEAT until the 10 minutes are up! Watch what you eat.. that means make clean quality choices when eating! As your body gets use to this workout increase your reps and speed!
6. Top 5 singular workouts? Top 5 foods to eat?
Push ups, squats, sit ups, dips, pull ups!
Turkey, Oatmeal, Eggs, Chicken, Spinach!
7. Anything extra you want to add?
Drink water. Why? It flushes your body and reduces water retention by flushing the system continuously! Enjoy this spring and summer gentlemen, and "be better than yesterday".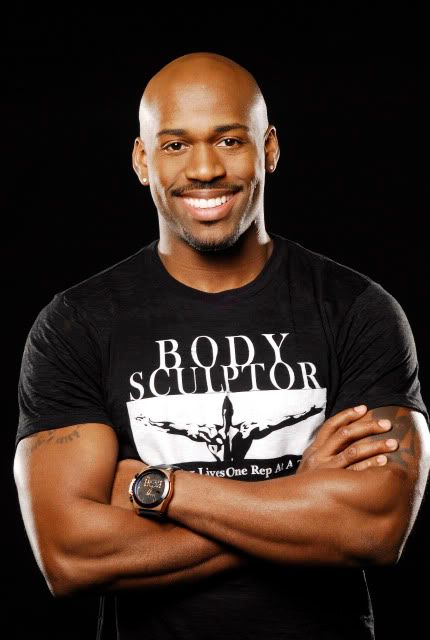 Celebrity Trainer

Dolvett Quince
Want to hear more from Dolvett? Check him out Here.
Get the Me & My Chair Workout Here
.
Check out the Urban Gentleman Health Corner Here.
More about the Me & My Chair workout:
"Me and My Chair" is an extension of Dolvett's commitment to help people change their lives "one rep at a time." "Me and My Chair" is a no excuses workout that can be done anytime, anywhere. Suited for those whose demanding schedules keep them out of the gym, this workout is intended to be a personal trainer on the go. "Me and My Chair" is a low-impact, high intensity workout system that helps you tone up and slim down using only a household chair as equipment. With a Beginner and Advanced workout on the same DVD, you'll be able to see yourself improve as you move between these two calorie-burning workouts!