It's the Holidays and many of you will be doing alot of mingling, whether it's at your company's holiday party or at your family's Christmas/Hanukkah/Kwanzaa dinner. As always, we here at the Urban Gentleman endorse looking your best at these functions and of course looking your best starts with grooming. Yeah, let's put the clothes and shoes aside for a second, and get to the core. We've already written many articles on
basic grooming
,
skincare
,
moisturizers
,
manscaping
,
chap-stick/lip balms,
even the
best soaps for men
, but we don't have too many that focus on
hair
.
Shampoos, conditioners, and styling gels will come at a later date, besides we've reviewed many of those items in the past. Today, we'll focus on styles.
So here's a collection of men's hair styles, many of them great, some creative, some okay. I know every guy has a different hair texture, but these days with the massive amounts of styling tools and products, most of the hair looks below can be achieved on almost any hair type: curly, straight, or wavy.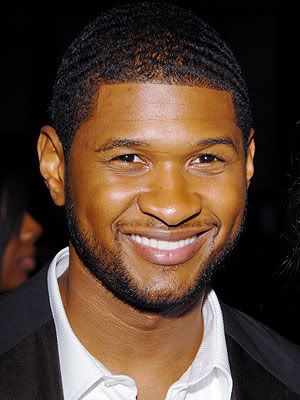 I figured we'd start with the classic line-up and waves. I know many men love this style and put in
serious work
to get those perfect sea-sick waves. What's the trick again guys? Always brush from back to front, right? with a boar bristle brush.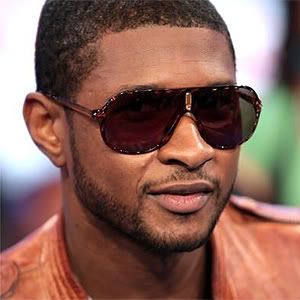 Usher Raymond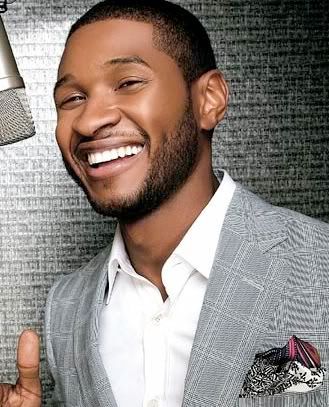 Usher's Raymond's
hair and overall grooming is always immaculate– thanks to his now ex-wife and stylist Tameka Foster Raymond. It's always nice to have a woman around that can help keep you well styled and groomed.
I'm a huge fan of
Zac Efron's hair
, his hairstylist/barber continually updates his look. He's like the male version of Rihanna. His latest hairstyles, all featured here, are my favorite. Above he sports the classic short cut, combed over and back, with a side part. This hairstyle embodies the
Conservative Dapper
trend , you'll instantly look like a character from Mad Men.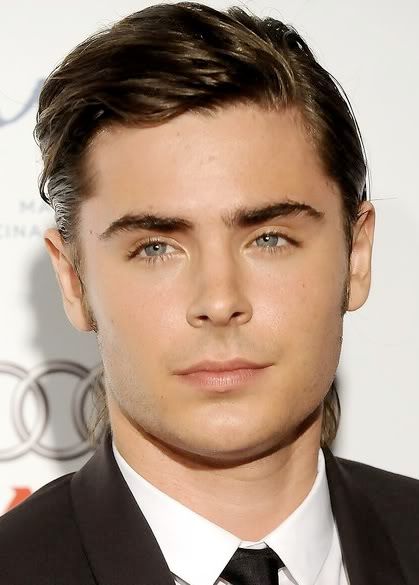 This is a looser longer version of the hairstyles above. Also very handsome especially with a little 5'oclock shadow.
In this photo, Zac's hair is also cut short with a side part. But the part is less obvious and the hair is cut in more layers on top, then swept backwards. Also, one of my favorites.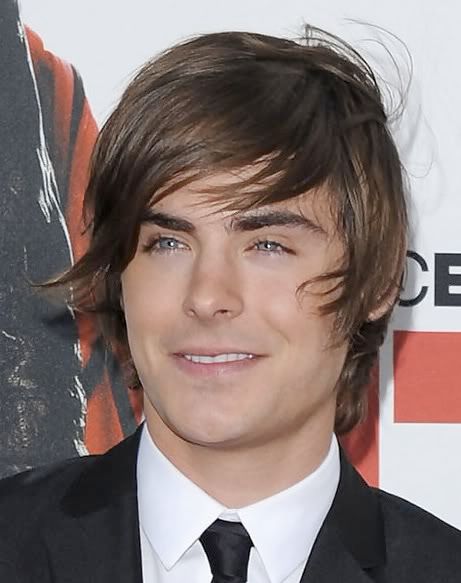 I'm not a fan of the swept-over/"mop-top" hairstyle on most guys, unless it's on someone 17 or younger. Zac sported these when he was in his teens, through-out high school musical, and once (from what I can remember) this year, I hope he's done with this look.
The slightly spiky hair is a staple for most celebrities these days. It's pretty easy to style and maintain without having to go to the barbershop or hair salon. Cut it shorter on the sides, longer in the middle, then use your favorite product to create fun messy spikes. When you're done it's suppose to look like "neat messy bed-hair"– if that makes any sense.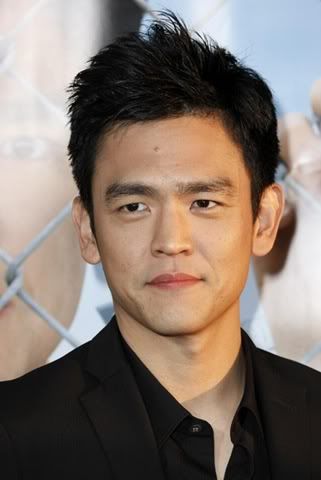 John Cho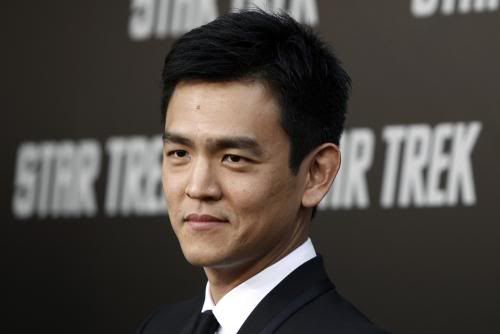 I think I'm just a sucker for classic men's hairstyles because, like Zac, I think John's hair looks the best like this.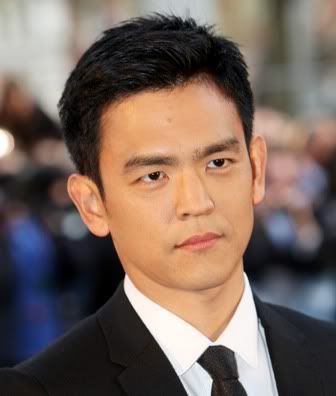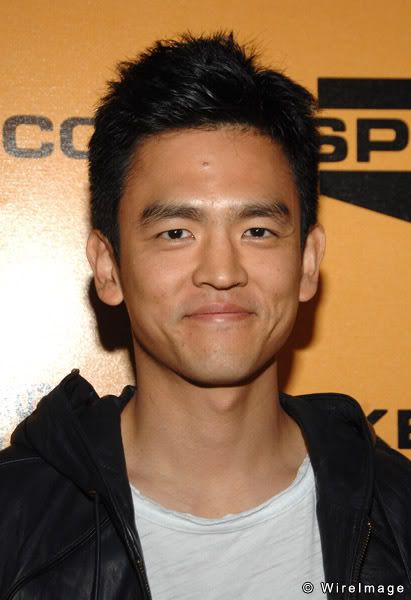 John Cho
For ease of browsing the rest of the hair gallery will be divided by background/ethnicity and (somewhat) hairtype.

1. Men of color/African-American: Curly/wavy hair textures
2. Asian/Pacific-Islander/Indian: Straight/wavy hair textures
3. European-American/Caucasian/Latino: Straight/curly hair textures

Men of Color/"African-American"
Andre' Benjamin
Not everyone is a fan of this 50s/60s hair-do, but I adore it. Why? Well because it flows along with his preppy southern-boy Benjamin Bixby look- it gives him character. The girl version of him or of this hairstyle would have to be Janelle Monae, she also sports a reto hair style (an afro-curly pompadour to be exact).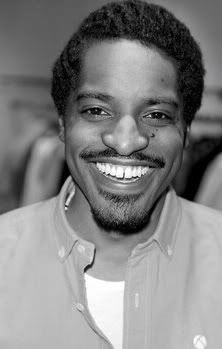 Andre' Benjamin
No this isn't a conk, lol, which for those who don't know is a hairstyle worn from 1920s-1960s where American men of color would straighten their hair and style it into a pompadour (examples: Nat King Cole, Chuck Berry, Little Richard, James Brown). To get this hairstyle Andre' probably uses a texturizer, moisturizing conditioner, or styling product that makes the extreme curls in Black-American hair looser, creating a wavier hair-texture. Definitely, don't try this at home, go to a salon or barber when first trying to achieve the look.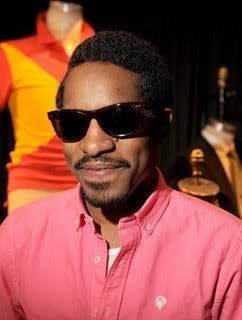 Andre' Benjamin
Everyone shouldn't attempt to wear this hairstyle. It's take a certain attitude, personality-type, and overall style to successfully pull it off.

Will Smith
You can't go wrong with a mini shaped-up fro and dark taper.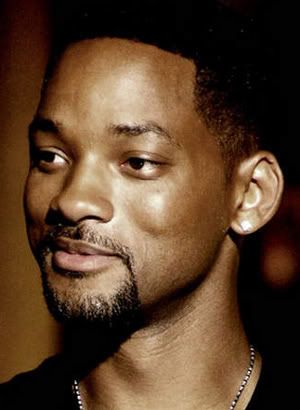 Will Smith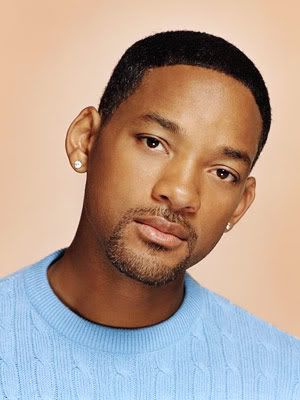 Will Smith

Kanye West
His
808s and Heartbreak
look, further boosted the
trend
of ambiguous faux-hawks. It's hard to walk out the house and not see atleast one person with a faux-hawk, I'm sure its that way in every part of the world.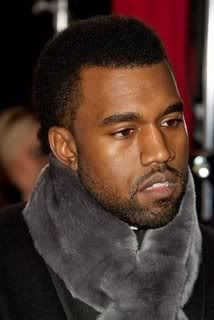 Kanye West
Afro-mullet. 4 words= not a good look. I felt what Kanye was doing– his girlfriend was bald, and his label mate, Rihanna, has fashionable hairstyles, but I just wasn't a fan of this look of his. Maybe the mullet can safely return in about 5 years, who knows…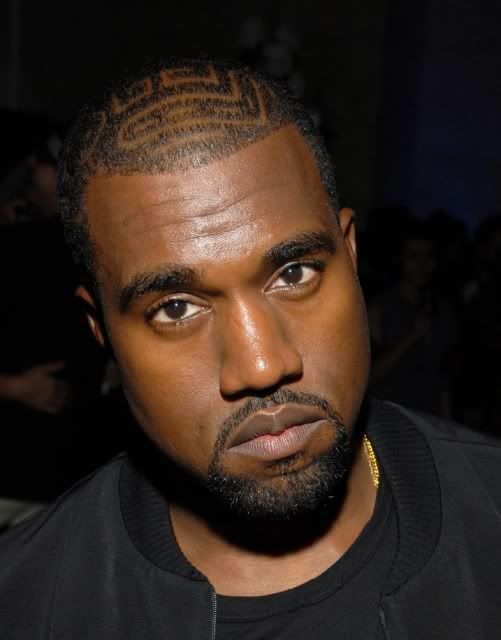 Kanye West
Artistic expressions through hair has always been a trend in the Black-American community– with men and women. Though distracting, I thought this cut of his was kind of cool. I mean, why not do it? Now of course, this is excessive for the average guy, I most likely would not recommend this to someone unless they had a distinct personality, but as an artist this is just another non-harmful way to express yourself.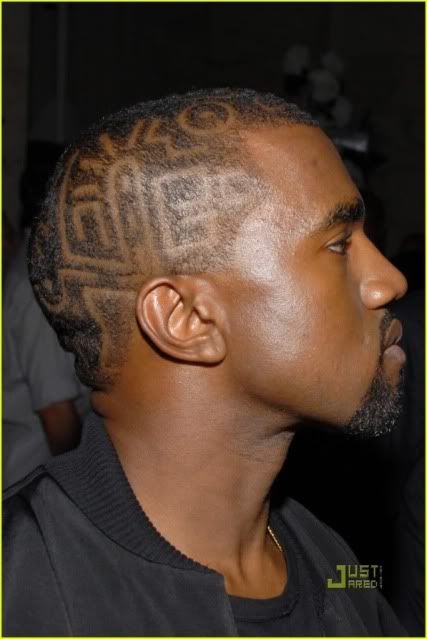 Kanye West (side view)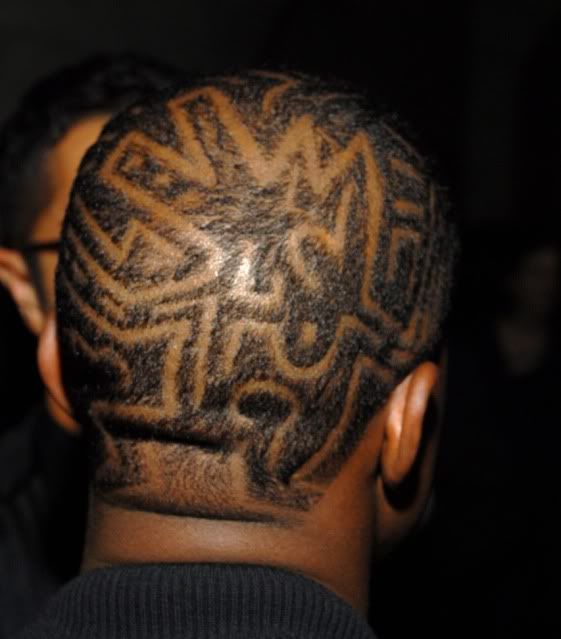 Kanye West (back view)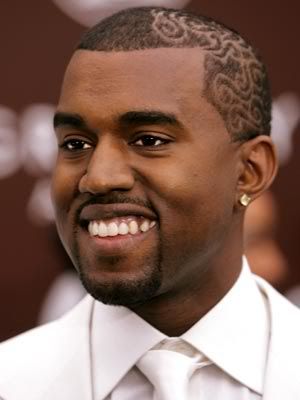 Kanye West with artistic swirls cut into his hair.
This design was only on Kanye's left side.
John Legend
keeps his hair is small twists. If you want this look it's best to go to a salon. Depending on your hair-texture you can get a similar curly look with a texturizer or a conditioner that brings out the natural curls in American of Color/African-American hair.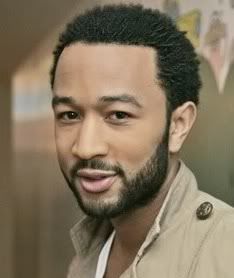 John Legend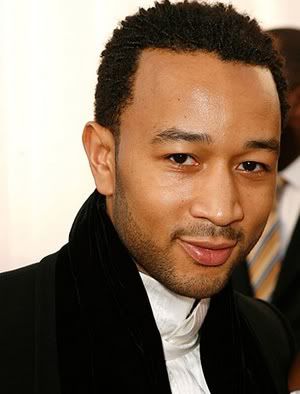 As you can see John's hair is usually the same,
he only makes changes to the thickness of his beard.

Ludacris.
Very-low afro-fade, with strategically cut side-burns.
———————————————————————————-

Asian/Pacific-Islander/Indian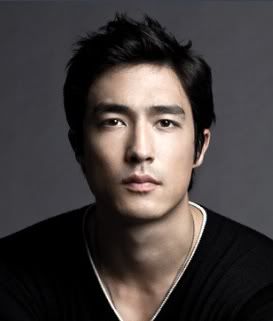 Actor Daniel Henney (from X-Men Origins Wolverine)
I honestly can't get enough of this guy, he's so hot (sorry guys, lol), and his hair is always perfect. He's definitely a good source of hair inspiration for men with a similar hair type.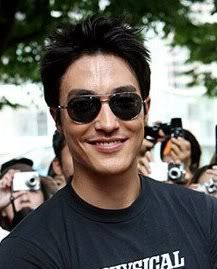 Daniel Henney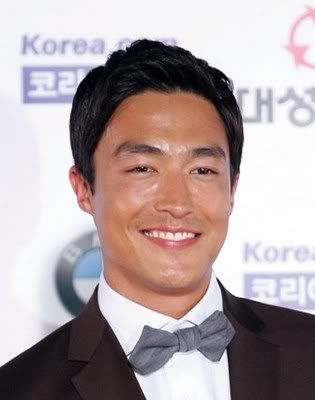 Daniel Henney

I love his hair here. Simple, elegant, and extremely healthy. Doesn't his hair look extraordinarily healthy, he should be endorsed by a men's hair care line.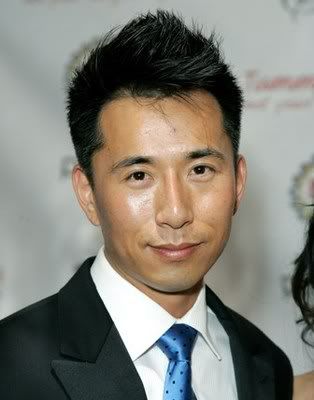 Actor James Kyson Lee (from Heroes)
The faux-hawk is still a fashionable hair-style of choice, it just doesn't have the impact that it once did since every other fashion forward guy wears one.


Daniel Dae Kim (from tv show LOST)
I often find that a person's hair looks best when they work with the natural texture of their hair.

Daniel Dae Kim

Aziz Ansari
Do you guys ever watch him on NBC's
Parks & Recreation
? . He's hilarious, and makes the show in my opinion. If he wasn't on it I most likely would not watch it. (I randomly discovered the show one day on Hulu when I needed something extra to watch– and just like
Community
it grows on you.)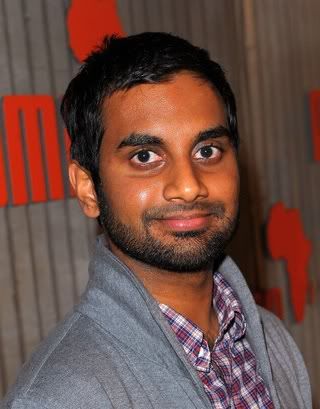 Aziz Ansari
I'm a fan of his simple low-cut. It's low-maintenance (depending on how fast your hair grows) and stylish.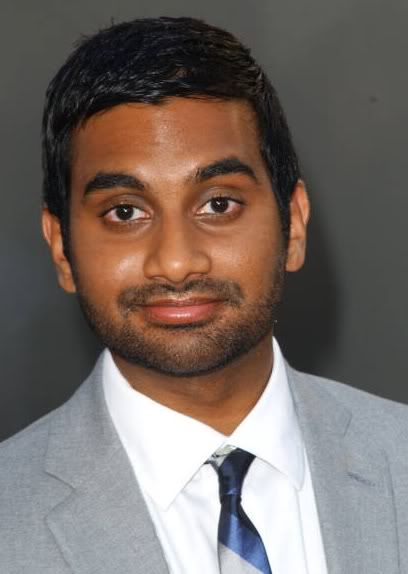 Aziz Ansari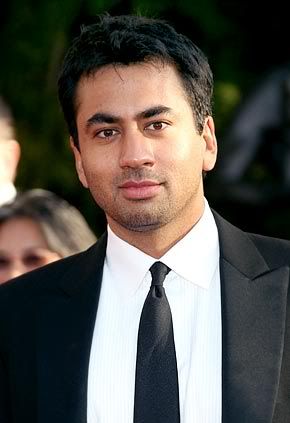 Kal Penn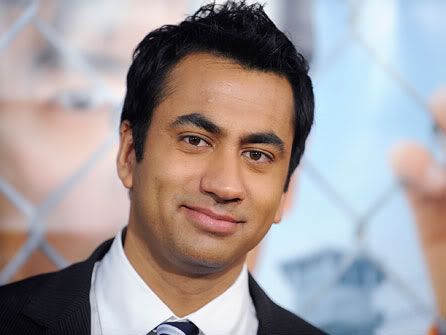 Kal Penn sports a very subtle faux-hawk.
———————————————————————————-

European American/Caucasian/Latino

Ed Westwick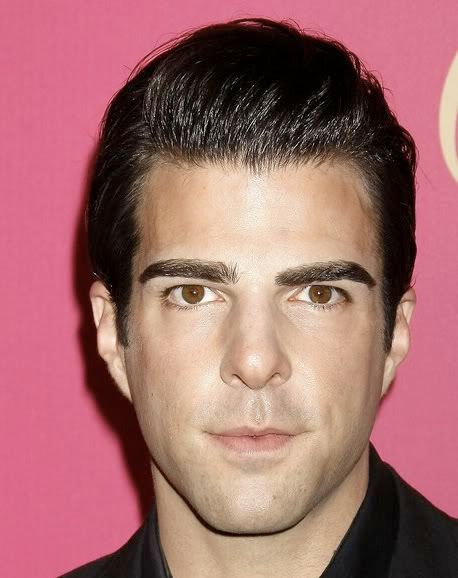 Zachary Quinto
A perfectly styled short and straight hair cut, that forms a small pompadour. His eyebrows seem to be shaped as well. If you have bushy eyebrows try to keep them tame and neatly trimmed.

Robert Pattison
So this is vampire hair I suppose, nah I'm kiddin. He does however resemble Wolverine, lol, hmmm? I really do like his hair though– all-over messy bed-hair combed back a little. Actually, maybe I don't like this…. I like the hair I'm just not sure if this is the best cut & style for his face though. (sigh) Okay, I do like it on him, but it just looks better from afar it appears overly done up-close.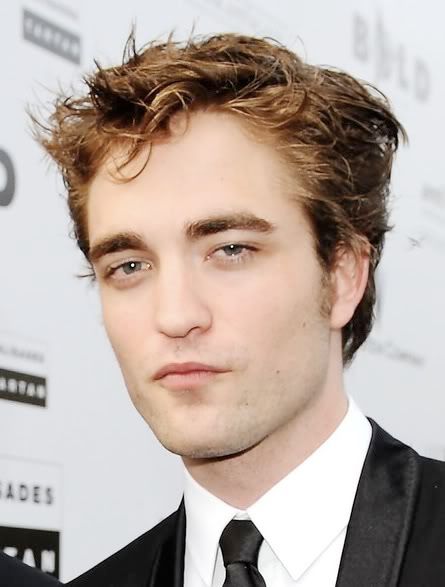 Robert Pattison
It's as if the style above just fell.

Johnny Depp
I'm not a fan of this hairstyle, for some reason, it often time comes off as creepy or strange. However, people like Johnny Depp can get away with it.

Russell Brand
Keeps his hair long with loose natural curls.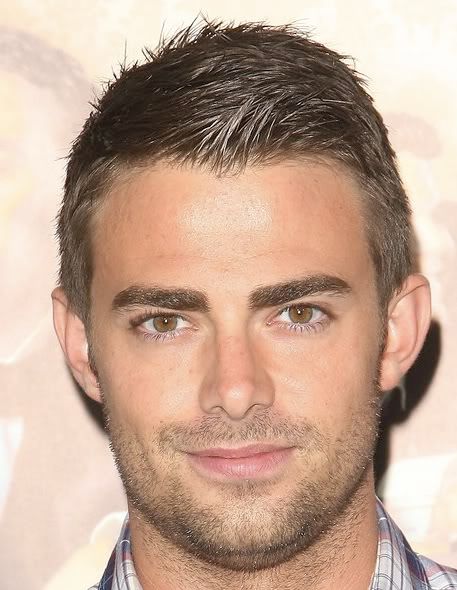 Jonathan Bennett

Matt Damon with his usual tapered/crew cut.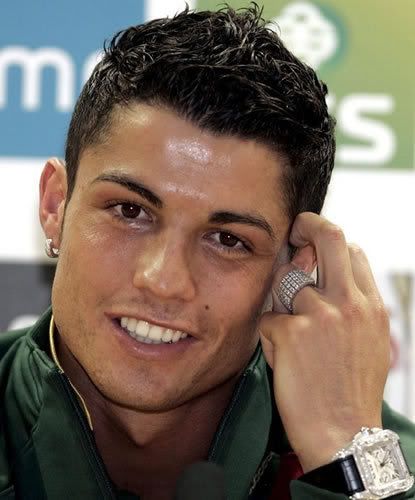 Soccer/Futbol player
Ronaldo Cristiano
reminds me of
David Beckham
when it comes to his hair, he's had an assortment of hairstyles over the years. Here he wears a slightly curly faux-hawk.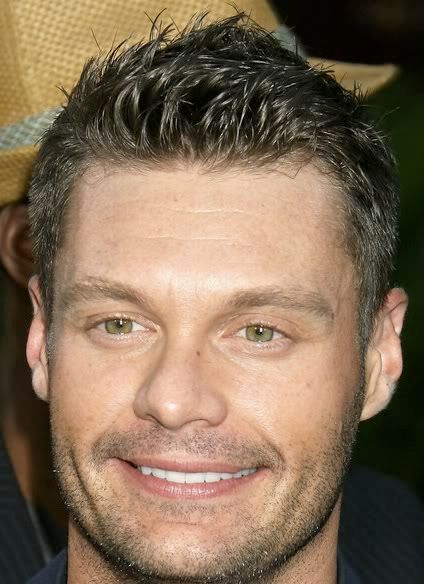 Ryan Seacrest is probably one of the originators of the spiked hair trend.

Taylor Lautner

David Beckham
He's had every hairstyle in the book from short crew cuts
to mohawks to faux hawks, as pictured above.
Even if you aren't going to a family gathering or holiday party, these photos can help inspire a new-look for 2010. Have you been rocking your hair the same way for the past few years? If so, it's time to switch it up. Find your favorite hairstyle above, print this page out, and hang it on your mirror or wall just so that the idea of the new cut can properly sink in (maybe ask a few friends how they think the hairstyle would look on you), then when the time is right, take it to your barber and try it out.
A few recent photos of celebrity style from the past week, month, etc…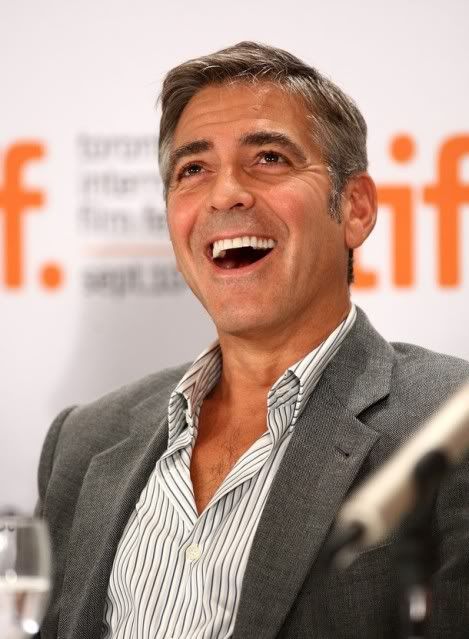 George Clooney
in Toronta, Canada
Clooney always manages to portray such effortless easy style. If he's not attending a black tie event you can count on him to leave 1 or 2 buttons open on his shirt to show a little chest hair, after all–
it's a man world.

Robin Thicke and wife Paula Patton
at Roger Vivier Boutique Opening Party in Miami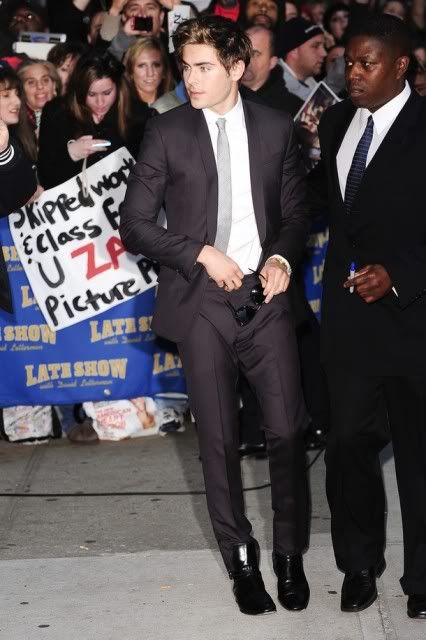 Zac Efron at the David Letterman Show
in New York City sporting perfectly polished ankle boots.
When it comes to dress shoes most men opt for the lace-up oxford, some go for the slip-on loafer, but if you're a truly stylish guy and in need of new dress shoes, look into purchasing a pair of
dress boots
.
Robert Wayne
carries some of the best styles at reasonable prices.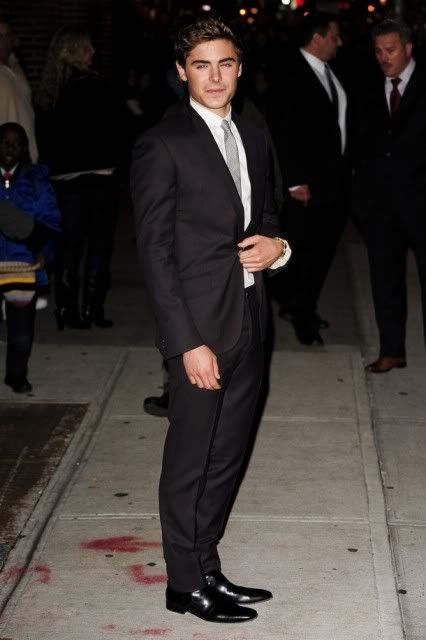 Everything he wears fits exactly how it is supposed to for his body type– the cut of the suit, the break in his pants, Mr. Efron is definitely leading in style these days.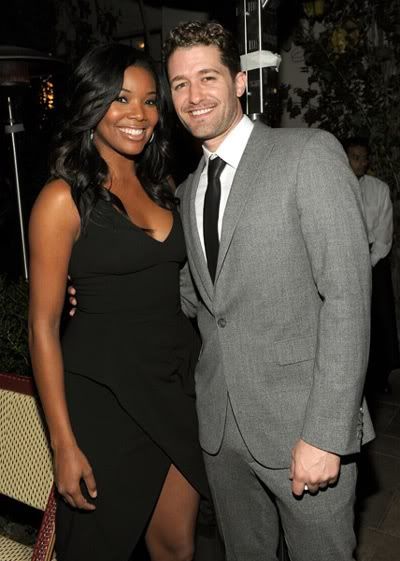 Gabrielle Union and Matthew Morrison
at the 2009 GQ Man of the Year Event
More pics from the GQ Event: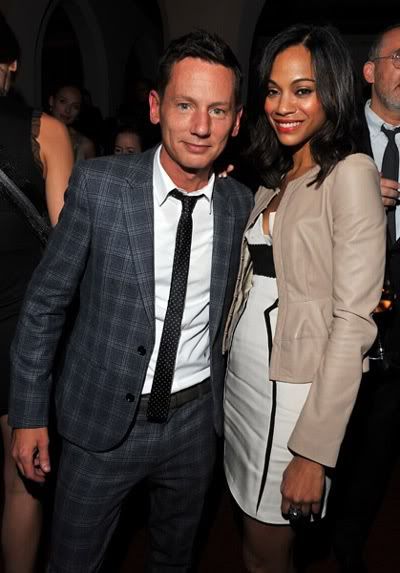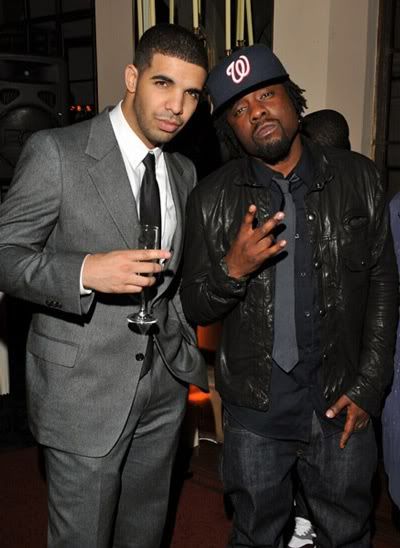 Drake and Wale

Tom Ford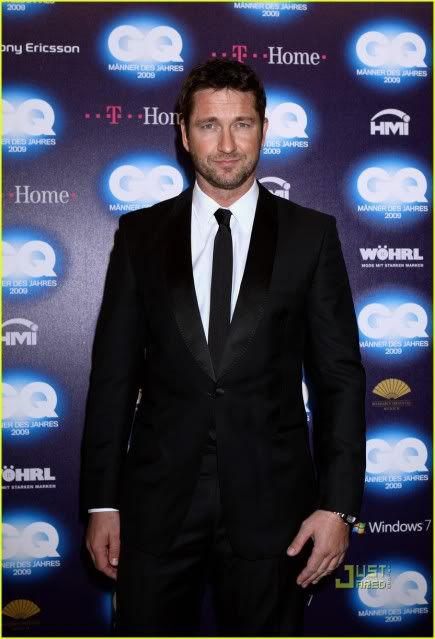 Gerard Butler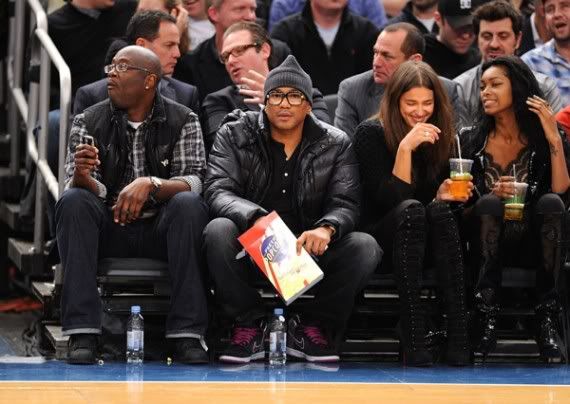 Q-Tip, Michael Kyser, and super model Jessica White (far right), and Jessica's friend at a recent Knicks game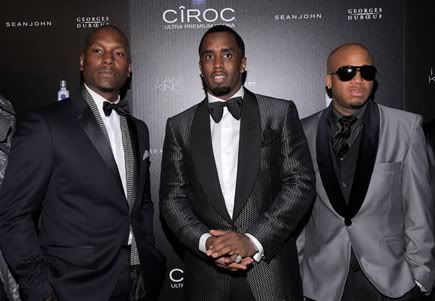 Diddy's 40th Birthday Party in New York
Tyrese Gibson, Sean "Diddy" Combs and rapper Baby

I may not care for his attitude, but Sean Combs is a mean dresser.
No one does cocktail attire quite like Diddy.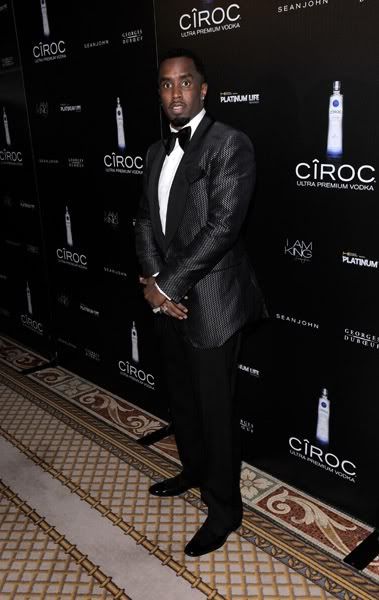 Nelly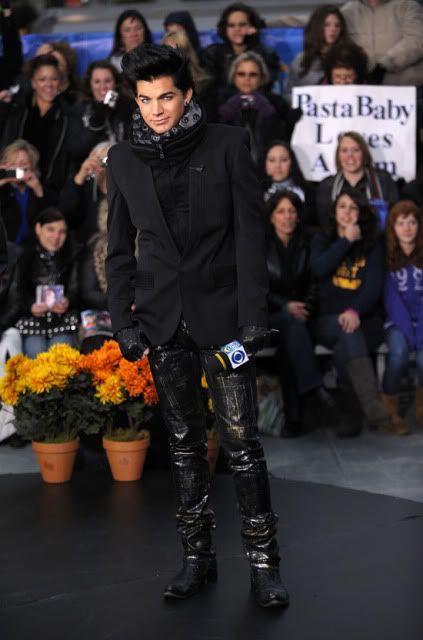 Adam Lambert on CBS's The Early Show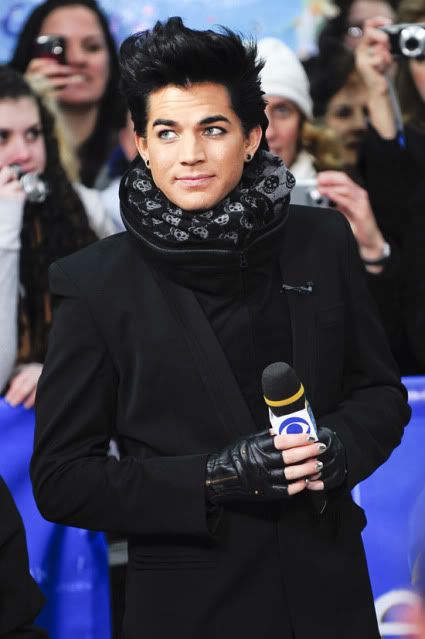 Believe it or not, I'm loving this look. I don't think I'm a usual fan of Adam's style, but the styling on this ensemble, atleast from the waist up, is pretty great. Obviously I'm not saying this look is for everyone, but if you're going to do goth– do it like this. I think it's the hair, the placement of the scarf, and the gloves that really bring it all together… hmm, I don't even mind the metallic finger nail polish.
UPDATE: So after a few request, I found a similarly shaped jacket, it's now available in our store check it out here.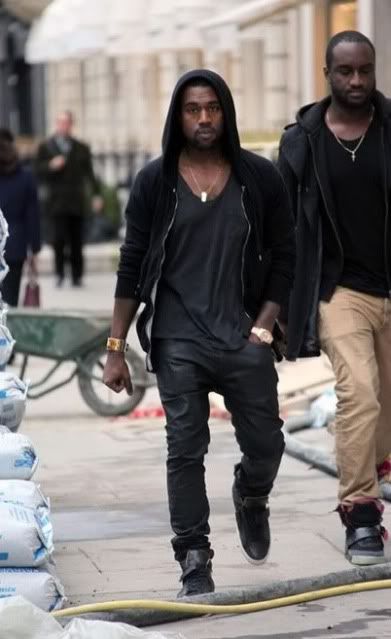 Question: Where art thou Yeezy?
Answer: In Paris!!!!
The paps finally found our beloved gent, in Paris, doing a little retail therapy at Cavalli and Marney. I'm so glad he's laying low, chilling, and just generally getting his ish together. Let's hope he comes back revitalized, humbled, and more creative than ever. And remember Ye' no more
turning hoes into housewives,
lol.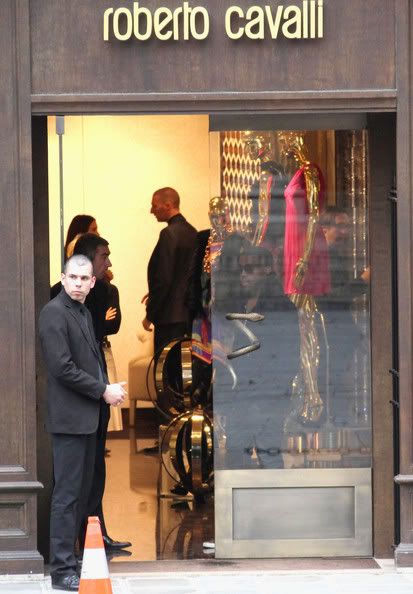 Kanye West indulging in retail therapy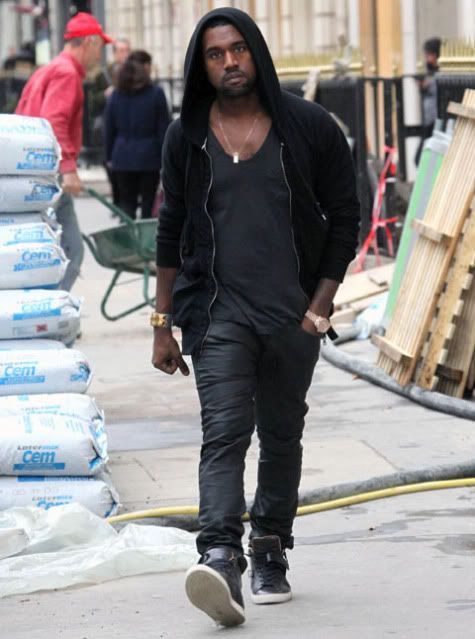 Ye's in mourning… maybe that's what the all black is about. Both he and Rihanna have been sporting
ALOT
of black over the past few months– and both of them have been through some pretty traumatic situations. Either way it goes the black looks good on them both, but I'm sure once they're inwardly happy again we'll start to see more color in their day to day ensembles. (he's wearing Acne House VPatch SB shirt, Martin Margiela regular painted pants, and Hermes crocodile hi-tops)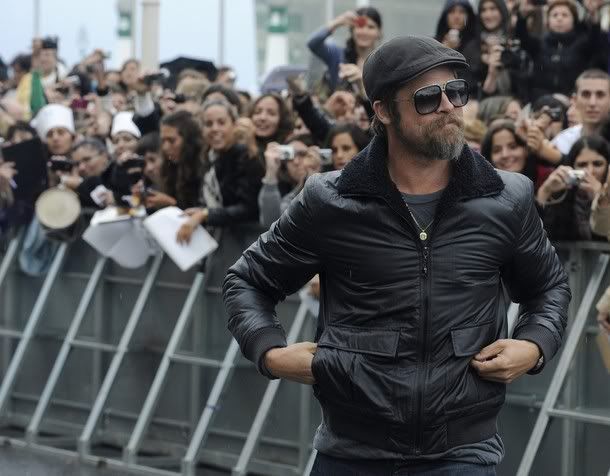 Brad Pitt at the San Sebastian Film Festival
to promote Inglorious Bastards

Kid Cudi and Drake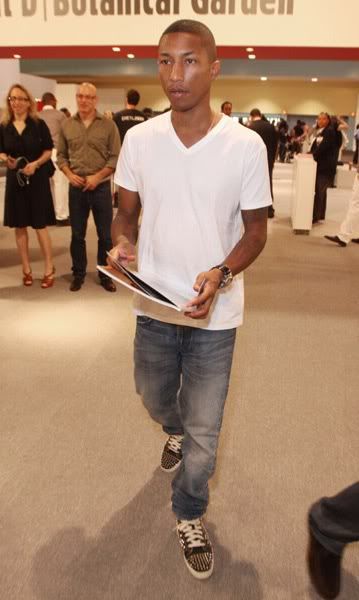 Pharrell Williams at a Miami Art Basel event
I love how he ONLY rocks BBC jeans, which only makes sense. If you have a clothing line you should wear you own clothes, otherwise it will send a clear message that you're not passionate about the line and you're solely doing it for profit. (wearing black Christian Louboutin sneakers from their SS2010 collections)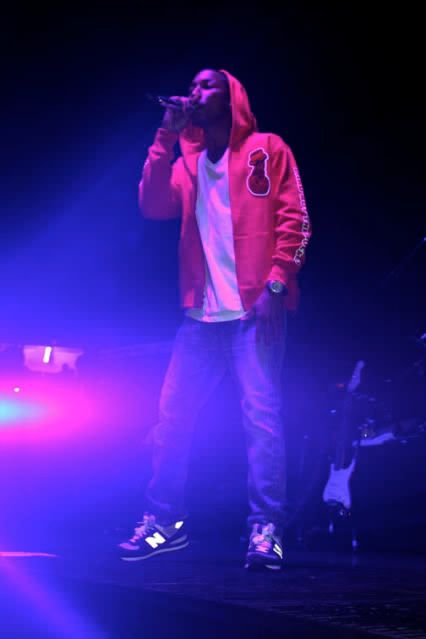 Pharrell
performing on the North American college arena tour. He's sporting a Billionaire's Boys Club heart and mind zip hoodie, BBC jeans, and classic New Balances.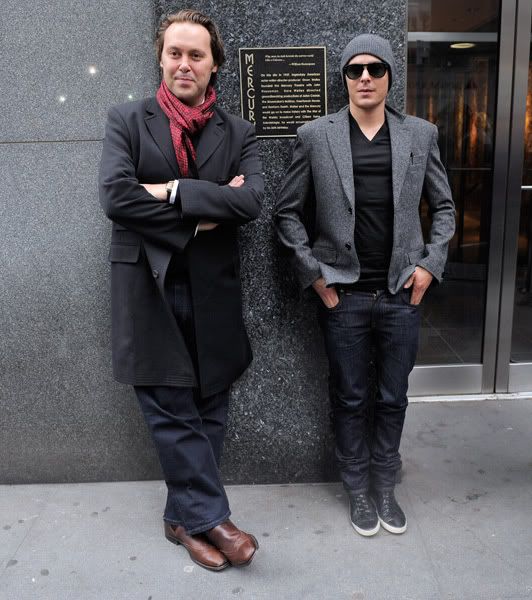 Actors Christian McKay and Zac Efron
at the "Me and Orson Welles" plaque unveiling
at the original site of Mercury Theater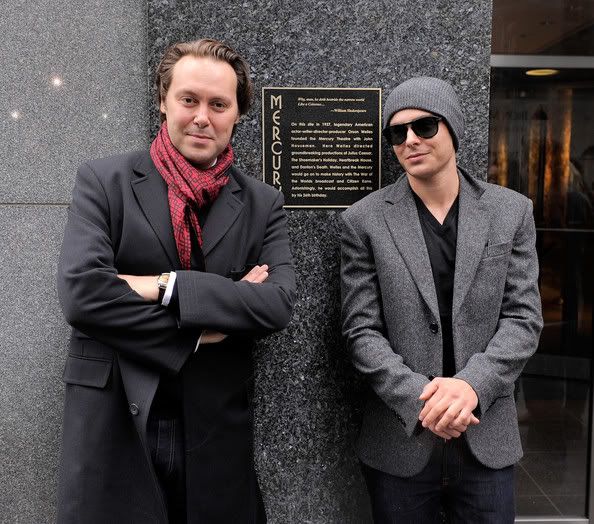 Christian McKay and Zac Efron
I likee Christians's scarf and Zac's blazer
A heather grey blazer is a must for men and women
this year, and next, and just in general.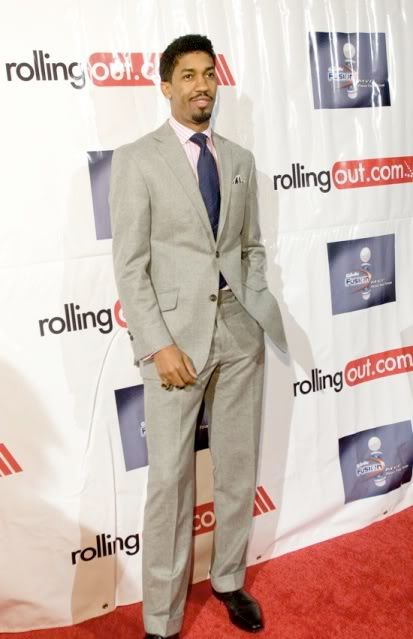 Fonzworth Bentley at a Gillette Fusion Event in DC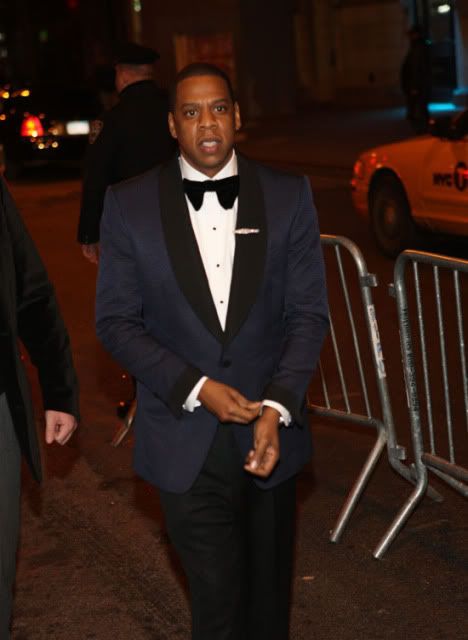 Jay-Z at the opening of Fela! on Broadway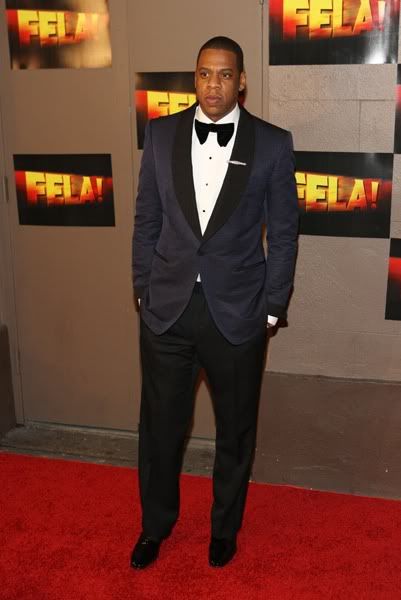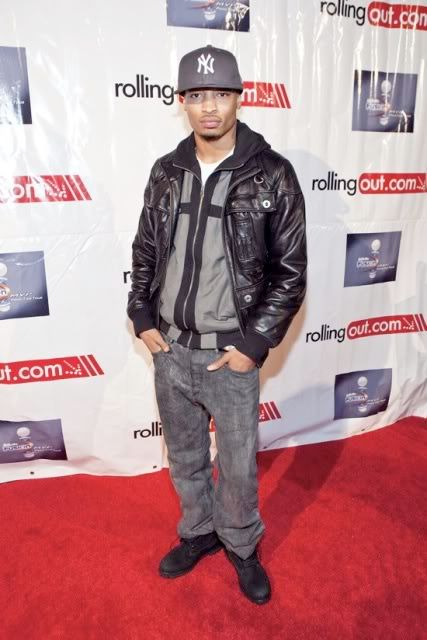 Que from Day 26 at a Gillette Fusion event
Que definitely has the best style in group Day 26,
he loves to rock the hoodie and leather jacket look.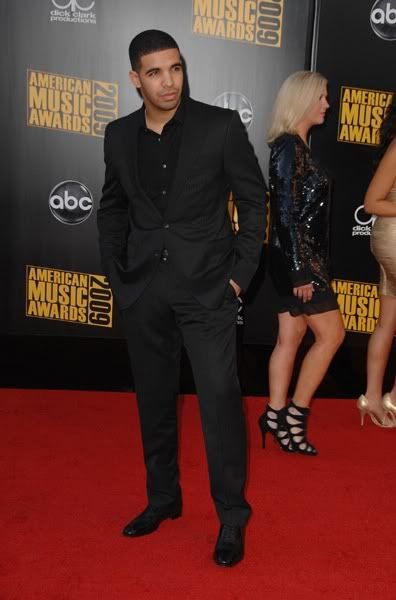 Drake dressed up at the 2009 American Music Awards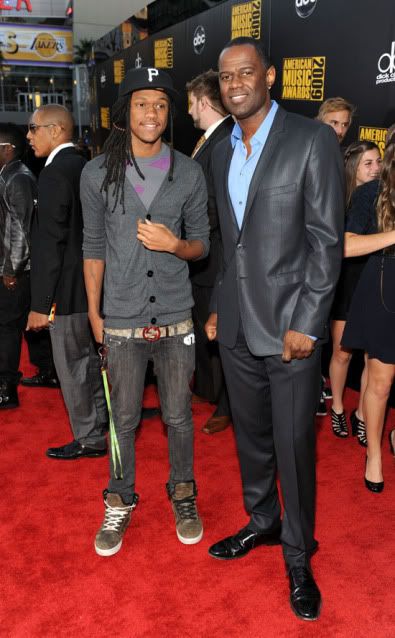 singer Brian McKnight and son hit the AMAs red carpet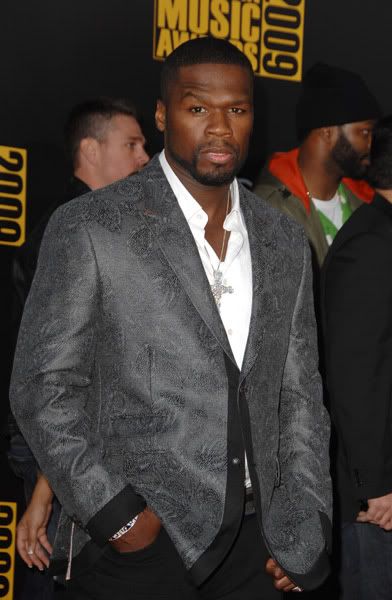 50 cents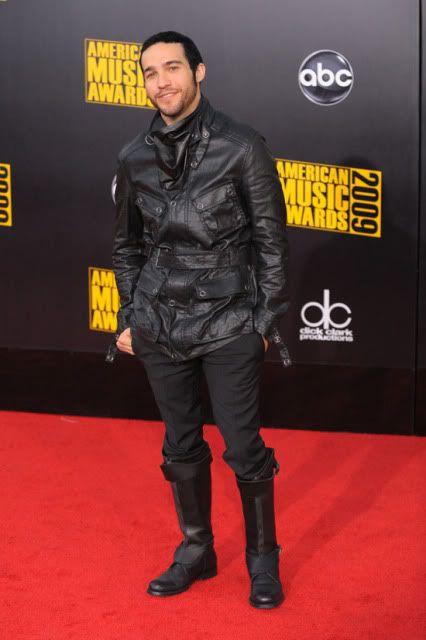 Sooo, this is Pete Wentz
Yea, I didn't recognize him either when I first saw the photo. I'm loving his new look, seriously, whoever is styling him- keep up the good work.

Pete Wentz
The profile is so sick… the jacket, the boots, the overall swag.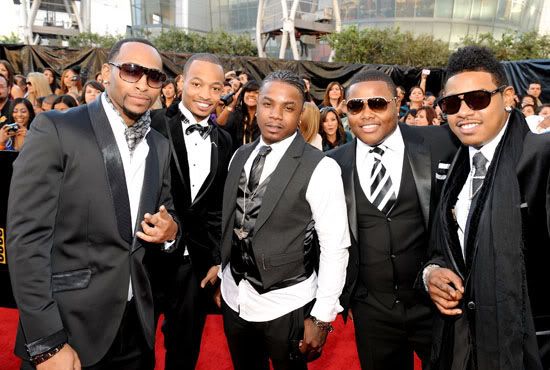 Day 26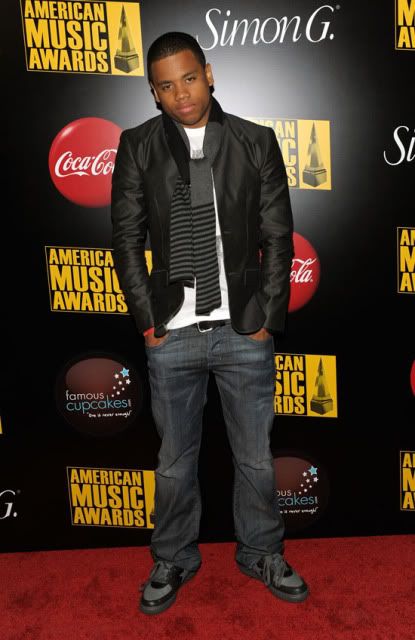 Tristan Wilds

Columbus Short at Planet Hollywood promoting movie Armored
Now I hate to do this, because Columbus is a good-looking guy and he's buddies with one of my close friends, but gentlemen
this is a perfect example of how not to dress
. Okok, let me back up, there are great components in his outfit– the pea coat, white slight v-neck tee, grey trousers, textured grey scarf, but the fit the FIT is sooo off and he looks sloppy.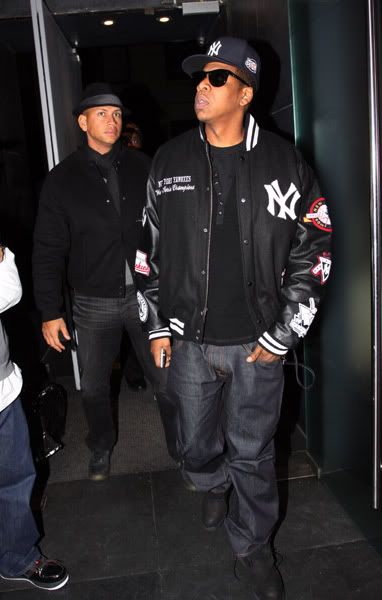 Jay-Z hosts a Yankee 2009 World Series Victory party 40/20 club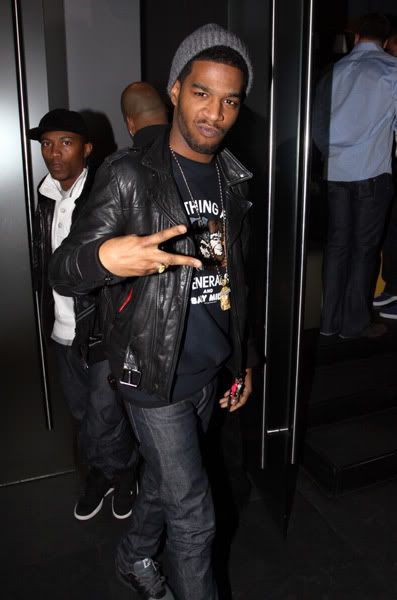 Kid Cudi at the 40/40 club

NY Yankee Maverick Caryer celebrating
at Jay-Z's 2009 World Series Victory party

Alex Rodriguez, Donald Faison, Spike Lee, and Reggie Miller kick it court side at the Knicks vs Lakers game in Los Angeles

Blast from the Past
Grammy-winning band Boyz II Men on the trading floor at the NYSE
Nathan Morris, Wanya Morris, and Shawn Stockman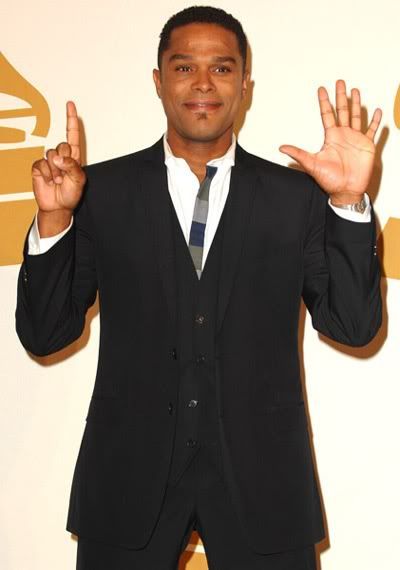 … and speaking of Grammys,
Maxwell
received 6 nominations– very well deserved. What's the deal with his shirt? Looks to be an upscale re-invention of the "tie-shirt". Hmmm, it could just be fabric on the placket, but I have a feeling if he buttoned the shirt up it would look like a skinny tie.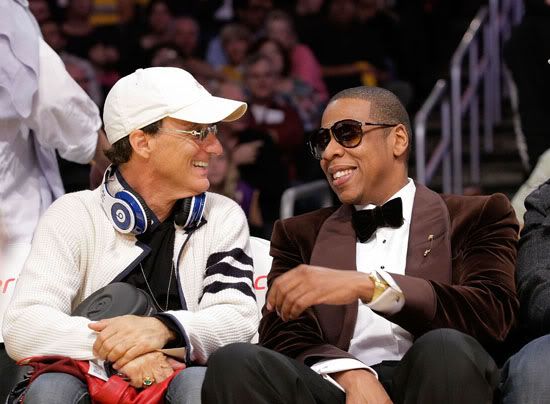 Record exec Jimmy Lovine and Jay-Z at a Lakers game
Mr. Carter looks nice, he loves himself a velvet bow-tie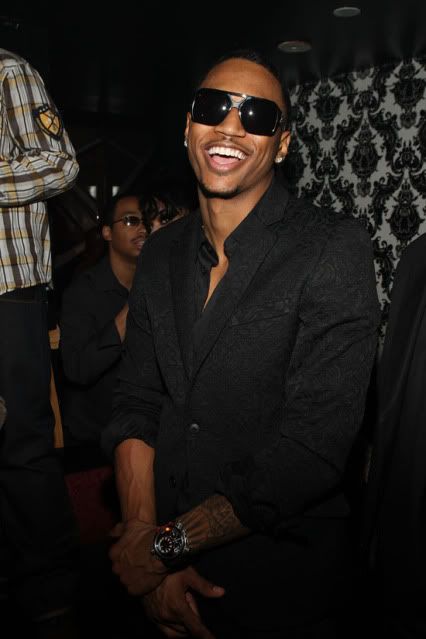 Trey Songz celebrating his 25th birthday at the M2 Ultra Lounge in NYC
I love his textured damask print jacket.
photo cred:


getty images, theybf, just jared
That was alot of celebrity style to take in in huh?
The one thing that they all had in common was color– everyone was wearing black or grey with a little blue here and there. But that's mainly because its winter and blacks, greys, and navys are the most popular colors for wintery clothing.
So whose recent style do you like, dislike, sorta kinda like….